Humans are not the only ones who love spending time outdoors; animals do, too.
Dogs like to play, run outdoors, bask in the sun, and do other activities outdoors. More importantly, they can experience a variety of benefits when you allow them to stay outside for at least half an hour every day.
When you take your dogs out for a walk or let them play outdoors, you allow them to get some exercise. This, in turn, helps them build and strengthen their bones and muscles. These activities also help them maintain a healthy weight.
Additionally, the sights, sounds, and smells of the outdoors are great for stimulating your pets' senses, and this will help keep their minds alert and active.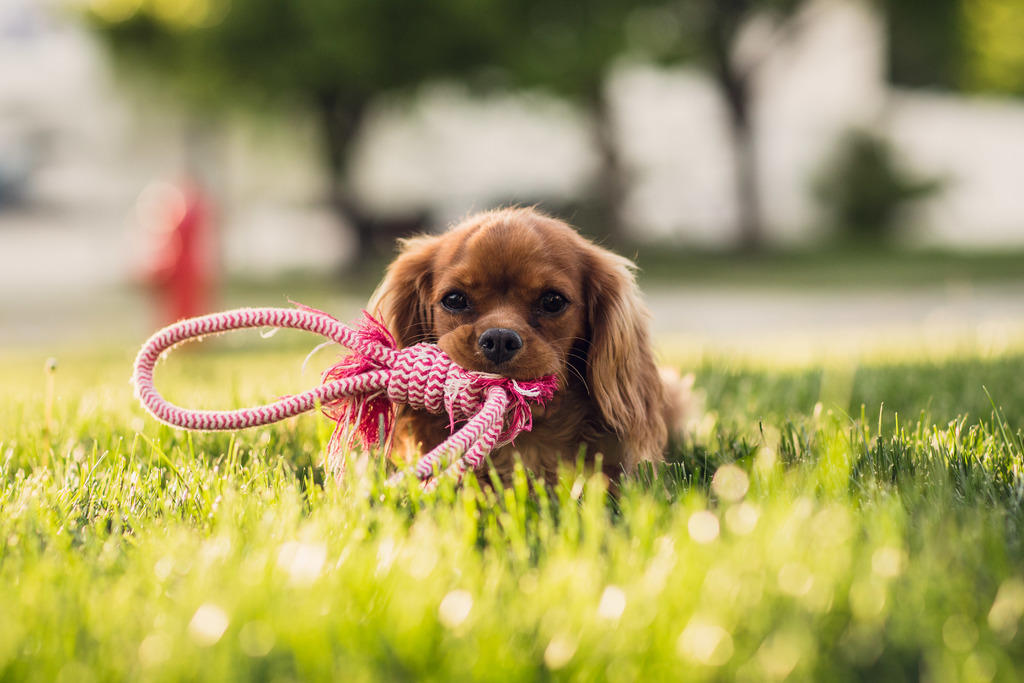 Creating a Pet-Friendly Outdoor Space
If you have a lawn, giving your pets outdoor time every day will be more convenient since you can let them run around and frolic in this area. You can play with them or simply keep an eye on them while you relax or work in your garden.
With your outdoor space, you won't have to take your dogs for a walk or the nearest park — something that may be difficult to do if you have more than two pets or if you get tired easily.
But before you let your furry pets out in your lawn, ensure the area is safe and conducive for them. Whether you are designing your yard from scratch or want to enhance it, there are several ways you can make it dog-friendly.
Landscaping pros in Ballwin, Missouri share below some useful tips for creating a dog-friendly outdoor space:
---
Read Also:
---
1. Choose Pet-friendly Plants
The first step to having a dog-friendly yard is growing plants that are safe for your pets
Several varieties of plants are toxic to dogs. When ingested, they can cause vomiting, excessive drooling, diarrhea, gastrointestinal issues, and oral and skin irritation. Some can even be fatal, too. Examples of these plants are aloe vera, amaryllis, begonia, ivy, gladiola, and sago palm.
Also, avoid growing plants that have thorns or spines since these can cause eye injuries and scratch your pets' skin.
Certain plants, though, have been proven safe for dogs, which means you can have them in your lawn. These varieties include camellias, coral bells, fuchsias, marigolds, and snapdragons. If you want to start an edible garden, dill, fennel, purple basil, rosemary, and thyme are excellent herbs to cultivate.
2. Incorporate Hardscape
Your lawn will likely be your dogs' potty area. If you opt for a green turf, you will have to deal with dog spots, the unsightly yellow stains or burns on grass caused by nitrogen and salts found in dog urine.
If you have a small lawn, avoid the inconvenience of constantly repairing these dog spots by opting for hard-scaping materials such as stones, concrete pavers, and bricks. Make use of crushed stone mulch in your hardscape.
These hard-scaping features won't be discolored or stained by dog spots, allowing you to save time and money on maintaining your ground.
In case you have a large yard and want a green lawn, choose grass varieties that can withstand frequent paw and foot traffic. Examples of these are Bermuda grass and tall fescue.
To have a consistently green turf, consider another variety: clover. Clover does not stain the way grass does when subjected to regular dog pee. As such, it is another option worth thinking about. And, you should know about how to get rid of dog pee smell in yard? Yes, it is a must to maintain a dog-friendly lawn.
You also have the option of adding hardscape to your large lawn and training your pets to urinate in this area to keep your grass stain- and blemish-free.
3. Grow Plants Strategically
Dogs have a bad habit of digging into not only the ground but also plants. With some planning, you can prevent your pets from damaging your lawn and, at the same time, maintain a lovely outdoor space.
To prevent your pets from destroying foliage, create raised beds to make it difficult for your furry friends to destroy them.
Also, cultivate hardy vegetation, such as shrubs, around the edges of the beds, and grow the more fragile plants behind these. Dogs tend to go for obvious paths; by planting your foliage densely, you'll prevent them from ruining your plant beds.
4. Don't Forget Shade
Dogs typically dig into the ground to create a spot where they can cool down. To avoid dealing with this problem, give your pets sufficient shade.
This means planting trees and bushes around your lawn since these provide natural shade and create areas where your parents can cool down. The additional foliage will also add texture to your yard, making it more appealing to the eye.
Another option would be to build dog houses for your pets where they can take a nap after getting tired from running and playing around.
5. Ensure Your Fence is Strong Enough to Keep Your Pets In
A fence is a vital safety feature for your pets. It prevents your dogs from leaving your home and getting lost or hurt when they wander off.
If you already have a fence, check if it is solid, sturdy, and does not require any repair. Make sure the gate is still strong and the locks are working properly, as well.
Additionally, many dogs tend to patrol or walk around the edges of the yard and make paths near fence lines. Create a gentle stone or mulch path in these areas to make it comfortable for your pets and make your lawn more appealing at the same time.
6. Avoid Using Chemical Pest Killers and Animal Byproduct-based Fertilizers
Lastly, an essential part of maintaining a dog-friendly yard is avoiding the use of lawn care products that are harmful to your pets.
Chemical pesticides and rodenticides can cause serious injury and even death to pets. These reactions include bleeding, vomiting, seizures, and damage to the kidneys and other organs.
The wrong fertilizers can cause serious harm to your dogs, too. Plant nourishment that contains dried blood, poultry manure, or bone meal naturally attracts pets.
If your pets ingest large amounts of this product, they can get stomach upset, which can even result in life-threatening gastrointestinal obstruction.
It is best to use diatomaceous earth or DE-based pesticide since this is harmless to dogs and even humans. Also, opt for organic fertilizers such as grass clippings and seaweed since these are safe for pets.
If you have to use store-bought insecticides and fertilizers, keep your pets off the lawn until the directions say it is safe for them to return.
Lawn care and landscaping providers in Kirkwood, Missouri can help you create and maintain a dog-friendly outdoor space. From designing your outdoor space to keeping it green, tidy, and attractive, you can rely on their services to have a yard that both you and your furry friends can enjoy.