It's spring again and it's time to full leafy trees, vibrant flowers and rapidly growing lawns. While some homeowners enjoy cutting and maintaining their lawns others hire lawn care services to do it for them.
If you're considering hiring a lawn care service consider organizing one service for your whole street.
On my street most of the homeowners maintain their lawns on a regular basis. Some us do it ourselves and at other times the neighborhood lawn guy does it. He lives across the street from me, but it's not uncommon to see him two blocks down working his magic on a homeowner's lawn. It seems as though all is well when he's making his way down the street to beautify one lawn at a time.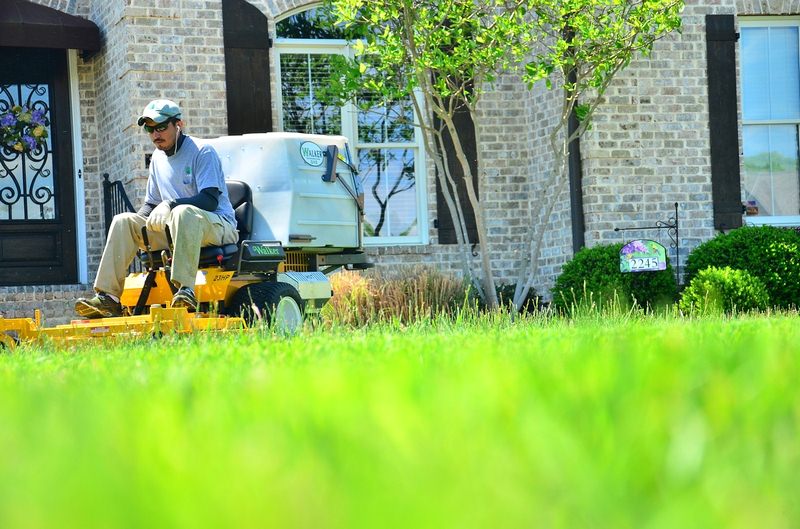 Why You Should Hire a Lawn Care Service With Your Neighbors
Here are the benefits of sharing a lawn care service with your neighbors:
---
Must Read:
---
Cost Savings
If most of the neighbors on your street agree to use the same lawn care service, it's likely you'll get a discount. Get recommendations for services and accept bids for the work. With a high number of clients on the same street it cuts down on the service's travel time. They also benefit from having a bulk of regular guaranteed work. This will work in your favor.
Better Service
With its reputation on the line a lawn care service will work to ensure you're satisfied – and even more so if your neighbors are also clients. They know you're only a house or two away from sharing a dissatisfying experience with a neighbor.
Expertise
Sure you can get out your a lawn mower and do it yourself, but do you want to handle the job of fertilizing and preventing weeds? Will your neighbors do the same or will they let the dandelions grow, the seeds scatter and populate your lawn? If you and your neighbors hire a good lawn care service, you won't have to worry about these things. You can spend more time looking at everyone's beautiful lawns.
An Attractive Street
If someone is coming to do lawn work on your street on a regular basis, you'll enjoy the beauty of a manicured street. Your block will be more inviting for potential homeowners. It's less likely a neighbor will let their yard get unruly. For the neighbors that don't participate in the group, they'll still feel the pressure to maintain their lawn as well.
Common Bond
As a result of sharing resources you'll develop a common bond with your neighbors. It will build a sense of community as you all work together to keep your street beautiful.