You just bought a new home and you are super excited.
Instead of living in a townhome or apartment where you don't have any of your own lands, you know to have plenty of acreages to call your very own. Your children can play and your dogs have lots of lands to run around in and explore.
But, with a large yard comes the responsibility of maintaining that large yard. That means you need to worry about all of the grass, bushes, and trees. And, the trees can be quite a headache if you aren't used to working with them.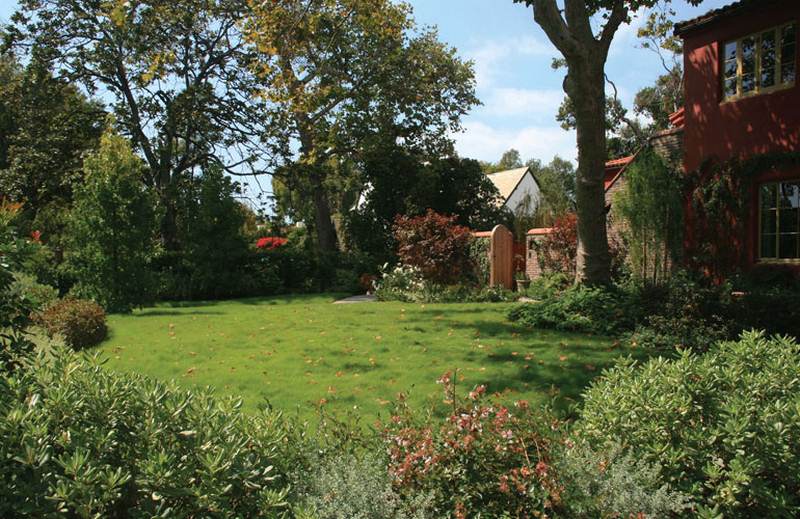 3 Ideas for Maintaining Your Property's Trees
A large treeless yard is a fairly straight forward process as far as maintenance is concerned. And, bushes require pruning but not much else.
Trees, however, are more complicated due to their size and lifespans.
Keep a Safe Perimeter around Your House
The shade and privacy your home gets from having some nice adult trees surrounding it cannot be overstated. Beautifully landscaped trees can also add to your home's curb appeal.
Having too many trees too close to the house can be problematic, however. If not properly maintained they can become sick and even die.
A dead tree near a house can cause serious damage if it falls, which can easily happen during a heavy storm.
Also, unkept trees' branches can grow over and even into a house's roof. A damaged roof is a very expensive fix.
Avoid having overgrown trees too close to your house and you'll be a much happier homeowner.
---
Read Also:
---
Use the Right Tools for the Job
When maintaining the trees in your yard, you will want to do so in both a safe and effective manner. That means you need to use the right tools for the task at hand.
If homeownership is new to you, you most likely don't have a lot of yard work tools. You'll need a mower or tractor for your grass.
You'll need some other basics likes shovels and a weed trimmer. But, you will also need some tools to deal with your trees.
One of the most useful is going to be a chainsaw. You can use it for a variety of tasks, and they are fairly easy to use. You probably want a gas-powered one if you plan to use it all over your yard, as electrical cords are very limiting.
Aside from all of the tools, you want to have the right safety devices as well; that means eye and ear protection. You don't want to use a chainsaw or other powered tools without them.
Hire Professionals if You Need To
Learning how to properly maintain a large yard is not something you can do overnight. There's a lot to take in. Aside from learning how to do what you need to, depending on the size of your land, maintaining it can also be a very time-consuming endeavor.
When in doubt you can always call in professionals to assist. There are professionals for any type and scale of service you need.
Maybe you are okay with taking care of the lawn, but you need help with the trees. Or, maybe you are okay with breaking down timber but you need help with actually bring down large and sickly trees.
It's always a good idea to enlist the help of a professional when you are unsure or uncomfortable instead of trying to take on too much on your own. There's no shame in it and you should of course always follow the mantra of Safety First.
For more information about Franklin tree experts visit https://www.treepronashville.com/franklin/
In Conclusion
Buying a new house with a large yard is a very exciting experience, especially if you have never had a large yard before. It's also a bit intimidating once you sign the papers and move into your new home.
Don't worry. As long as you take time to learn about the work you need to do, plan accordingly, have the right tools for the job, use them correctly and safely, and call in professionals when you know there's a task that's too big for you to tackle on your own, you will be fine.
It's all part of being both a homeowner and a landowner. Enjoy!