We can't downplay the importance of getting back to nature in these increasingly busy times.
Personal and family schedules are often pushed to the limits and don't allow for a lot of time to be spent out in the fresh air relaxing. When you create a livable outdoor space, you and your family are more likely to spend more time outside.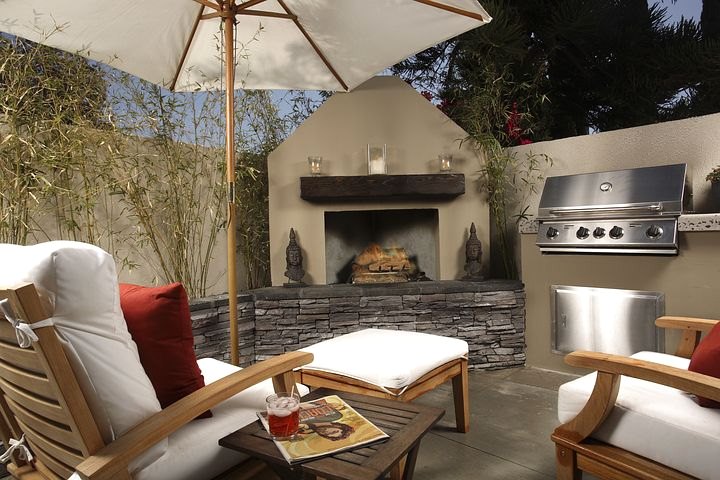 Your patio and backyard should be a comfortable extension of your home. With the proper decor, furniture, and natural elements you can create the perfect outdoor living space for your style.
You don't have to have much physical space to create a zen-like outdoor atmosphere that you can enjoy.
Companies like City Seamless Patio Covers can help you to design the perfect source of protection and shade for your patio. Let's take a look at a few other aspects to consider when you are planning your outdoor space.
Protection
The first thing you want for your outdoor space is protection from the weather and the sun. You could build an awning or have a patio cover installed to give you the shade that will make your relaxation area comfortable in the heat.
A patio covering can also give you the chance to enjoy your outdoor area on rainy days.
Comfort
Bring the comfort of the indoors to your outdoor space with some durable exterior furniture. Your patio space is meant to provide you with a place to relax so plush furniture and cushioned chairs are a must.
You can even throw some cozy blankets on the backs of your furniture to give you something to cover yourself up with on those cooler nights.
Privacy
A backyard oasis is best when it gives you privacy from your neighbors. You can try hanging retractable sun shades or roll down blinds to get the privacy that you need.
You may also want to put up a more natural barrier of the wood lattice where climbing plants can give you the coverage that you need.
Light
Evenings spent on your outdoor patio can be glorious. To get the most out of your patio you should add a few casual light sources.
Keep things on the warm and cozy side by placing a few small lamps, an array of candles, or a sweeping string of fairy lights to set the right outdoor mood.
Entertainment
You may just want to sit and meditate in your outdoor space or you might want a bit of entertainment and distraction to help you unwind.
Make sure that your outdoor space includes a comfortable reading chair to enjoy your favorite book outdoors.
You can also add a fireplace and enjoy an evening around the fire with your family and friends or add some background music with a Bluetooth speaker system.
Your outdoor space design is all about what helps you feel comfortable and relax.
Having your own space – no matter the size – where you can breathe freely and reconnect with nature is something that we can all enjoy.