Pests enter residential homes to look for food and water. Some of them spread germs, while others cause irritating allergies. We have those that create a lot of destruction.
Pests like ants may destroy structures around your home, especially those made from wood hence making them weak in the long run. Therefore, it is essential to ensure that we prevent pests from invading our homes, which includes disease-causing microorganisms and parasites.
The best way to do this is to practice pest control. However, to ensure efficiency in pest control, you need to engage an expert.
We have many firms such as ABV Pests, Windows & More that offer a wide range of pest control services. Such companies do a thorough inspection of homes, offices, and commercial premises to provide an integrated and customized pest management program for specific needs.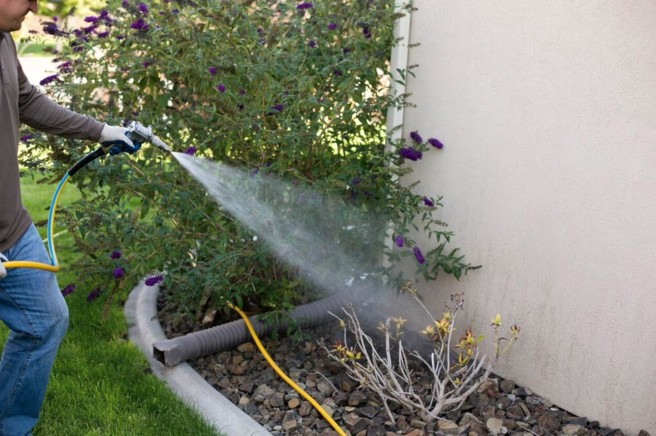 Whether you want to protect your new home from pest infestation or you want to terminate pests in the old one, it is good that you engage a pest expert. Experts are highly trained, and most of them understand how to handle pest infestation.
They also know where to administer the treatment.
Types of Pests You Need to Control
Many types of pests invade our homes, and while some may cause diseases, the majority of them won't give you peace of mind. The following are some of the pests you need to control:
Ants: Damp or rotting wood attracts ants. They are scavengers that can cause massive destruction, especially on items made of wood around and inside your house.
Boxelder: Their level of reproduction is rapid, and when they are many, they can destroy both your garden and home.
Wasps: Wasps are dangerous to homeowners, especially when you have a large group circling around and inside your house. The sting can be very irritating, and it can be worse if you have an allergic reaction. Try consider using a wasp bomb for this.
Spiders: It is easy to have spiders entering your house if you have poorly screened windows and doors. Cracks and gaps on the window and door frames also allow spiders inside your home. Some spiders are usually dangerous, the reason why you should not host them.
Bed bugs: Bed bugs are known to feed on blood only, and interestingly, they can survive for one year without feeding. They usually feast at night when the host is asleep, meaning that they are night scavengers.
Cockroaches: Cockroaches can be a nuisance in your home. They like hiding in dark places, and they are mostly found in the kitchen because that is where they get food to eat.
Rodents: Mice or rats can cause severe problems in your house. When they invade your home, they can destroy anything. You won't have peace of mind because you will have them moving all over your house with irritating noise.
Pest Control Activities You Need to Do in Your Home
To manage pests in your home, you will need to do several things. Whichever action you take will depend on the type of pest you are dealing with and the infestation level. However, the following are typical services cuts across:
Pest Inspection:
Before you can embark on controlling, treating, or eradicating pests, you need to inspect the home or area fast. To ensure efficiency, you need to know the kind of pests that have invaded your home.
Bringing the pest control management team on board is the best thing you can do. It is because they are specialists, and they can know what they need to look out for during the inspection.
Pest treatment/ termination:
Treatment is where you have identified the pests, and you want to get rid of them. Terminating pests is very important, especially if there is an infestation.
Pest control/management:
This is a method that is essential when you want to control pests from invading your home. It means you have to work on all entry points and get rid of things that may trigger pest infestation. Cleanliness is one way of keeping pests, such as cockroaches away.
There are many ways of managing pests. It all depends on the kind of pest t.
Conclusion
Managing pests is challenging, but with the right measures in place, it is possible to keep them away from your home. Pests make life generally unbearable, and the faster you get rid of them, the better because you will be able to live a peaceful life.
Most importantly, ensure that you do a routine pest inspection. This way, it will be easy to detect any pest before they multiply and become a trouble for you.