Having a pet-friendly garden is very important especially if you have dogs that have a penchant for getting into places they shouldn't.
In "How to Make My Own Pet Safe Lawn Care Products", we discuss ways to make your yard safe and comfortable for your pet.
To know more pet-safe ultrasonic pest repeller, visit https://roachexpert.com/best-ultrasonic-pest-repellers-reviews/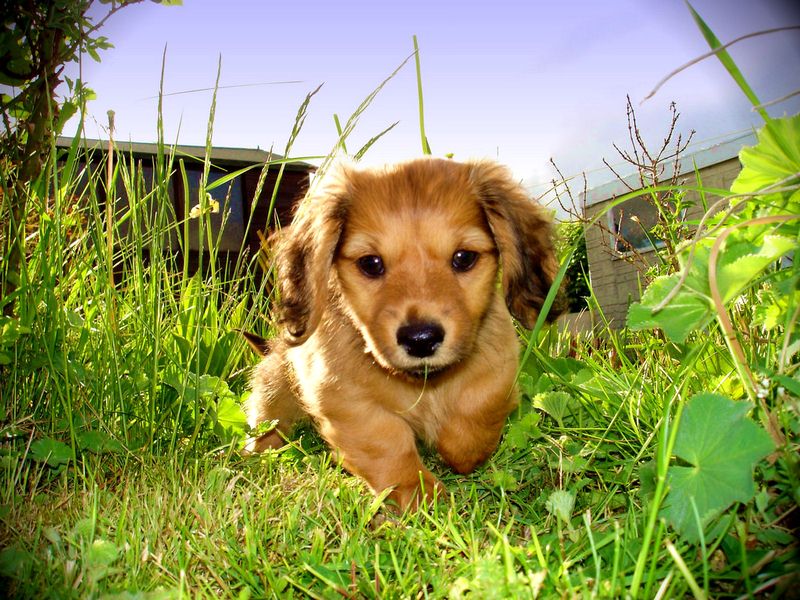 Learning how to make my own pet safe lawn care products will help you to keep your pets safe in your backyard. Learn all about pet safe weed killers, organic fertilizers, and pet safe mulch here in this guide.
---
Read Also:
---
Learning How to Make My Own Pet Safe Lawn Care Products
If you have pets then you definitely must have thought about how to make your own pet safe lawn care products. Making your lawn pet-friendly is not difficult. You just have to switch over to a more environmentally friendly and organic way of gardening.
There are many ways of making your own pet-friendly weed killers, pesticides, fertilizers, and even mulches. You will find that this way of gardening is not only friendly for your pet but is friendly for your budget as well.
Using products you most likely already have around the house, you can easily make your backyard a pet-safe haven for your dog or cat.
Pet Safe Weed Killer
There are many non-toxic ways to kill weeds in your garden. Here is a list of a few :
Non-Toxic Weed Killer
Boiling water – poured directly on the weeds.
Vinegar – Spray directly on the weeds – tougher weeds may need two or more applications.
Salt – This works best for areas that you do not wish to have any grass or weeds growing at all such as driveways or sidewalk cracks. Pour on straight from the container.
Corn Meal – Cornmeal acts as a pre-emergent weed killer. It kills the weeds before they have a chance to grow.
You can also make your own weed killer by combining vinegar, water dish soap, and table salt. For weeds like dandelions, you need a specific approach to making a non-toxic dandelion killer.
Homemade Pet-Friendly Lawn Weed Killer Recipe:
1 gallon of white vinegar
1 cup of table salt
1 tsp of liquid dish soap
Mix all of these ingredients together in a pail, until the salt is well dissolved, and then transfer to a 1-quart spray bottle or 1-gallon garden sprayer. Spray directly on the weeds, taking care not to get any on the "good" plants.
To protect "good plants", make covers for them out of plastic milk cartons or soda bottles, by cutting them in half. Place the bottom part of the bottles/containers over the plants you want to protect.
This recipe is nontoxic to pets, and will not harm any other wildlife that should come investigating your backyard. This weed killer works on the spot and can be used until it is gone as long as it kept closed tightly.
However, any unused weedkiller in the pail should be discarded as it will lose effectiveness when exposed to the air for long periods of time.
For some extremely tough weeds, it may be necessary to pull them out by the root even after the application of the weedkiller.
Pet Safe Lawn Fertilizer
Pet safe fertilizer can easily be made, by composting your old kitchen scraps and garden throwaways. This is not only safe for your pets but is good for your lawn and garden as well. Composting produces a rich organic matter that is second to none when it comes to fertilizing your lawn.
Just be sure not to compost bones, as they do not decompose well, and could cause harm to dogs if chewed and swallowed.
Pet Safe Mulch
You can make your own pet safe mulch by saving and shredding up old leaves. Put them in a composter with plenty of grass clippings for a good source of nitrogen and then wet them down with water.
Make one layer of leaves and one layer of grass clippings, wetting them down with water each time. Start in the fall and you will have your very own pet safe mulch by springtime.
If you have ever asked yourself how to make my own pet safe lawn care products, then your questions can now be put to rest. Creating an organic, pet-safe garden is fun, easy and good for the environment. Using these suggestions, you can now be on your way to having a safe haven for your beloved pet.
References
Homemade Pet-Friendly Weed Killer: Gardening KNOW-HOW
Photo Credit: Alfie in the garden by neiljaxx flickr.com