Whether you're a beginner or a seasoned dog enthusiast and owner, you'll agree that keeping a well-behaved dog is easier said than done.
Training your dog is the only option to enjoy your pet's presence anytime, anywhere, which is where dog trainers come in.
However, the question is, are dog trainers worth it? Let's find out: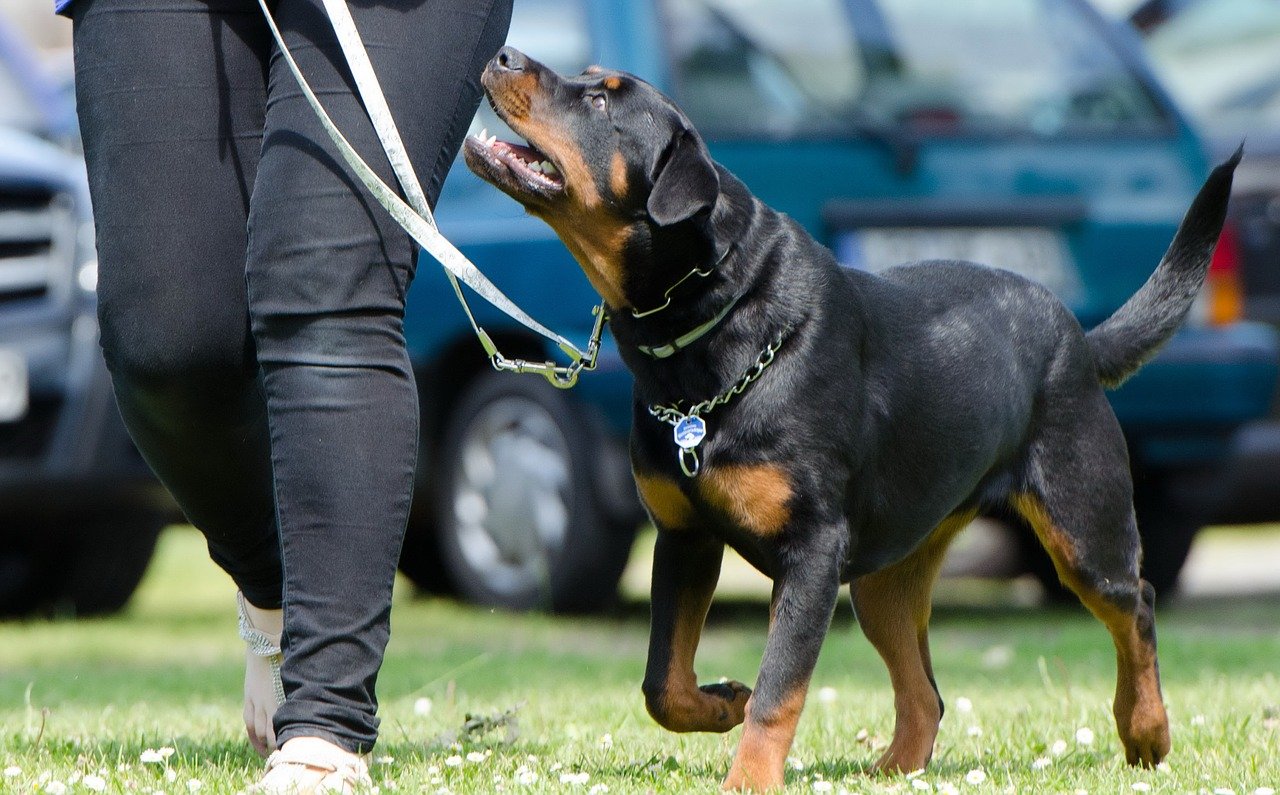 The Undeniable Benefits of Hiring Professional Dog Trainers
When it's time to train your dog, you may probably wonder why not implement your DIY dog training skills, considering the dog is yours and more.
However, professional dog trainers like the dog obedience in Arizona – Off-Leash K9 Phoenix come with a lot more irrefutable benefits you wouldn't want to miss.
First, qualified trainers have the right skills and experience. They know all the ins and outs of training your dog perfectly despite its behaviors and past experiences, especially for big dogs.
Secondly, you'll want the most convenient means for training your dog without hassles, and doing it yourself isn't an option.
Lastly, a quick training process is what most dog owners want you included. Besides, qualified dog trainers are worth it considering reasons like:
Teaching Your Dog Better Behaviors
Unless you're a professional dog trainer, effective behavioral training techniques such as positive reinforcement will ultimately be challenging to you.
Positive reinforcement dog training is the most common and trendy method used by renowned dog trainers you'd want to implement in your dog.
The method is famous for being used by distinguished trainers like Dawn Sylvia-Stasiewicz, known for comprehensively training celebrities' dogs like the former American President Obama's dog named Bo.
Therefore, a qualified dog trainer will pleasantly train your dog reasonably straightforward to learn excellent dog manners like not walking on the leash or jumping on people and around house upholstery without permission, especially with guests around.
---
Read Also:
---
Professionals Will Keep Your Dog Active Thus Boosting its Mind Development
Proper implementation of practical brain training for dogs like agility, interactive toys, hides and seeks, and shell games help keep your dog active.
Your mental health dog will always be happy, thus avoid unhealthy issues such as becoming bored, depressive, or moody.
Unlike humans, when your dog lacks professional or practical mental training, you'll notice it finding unique ways to self-entertain and keep active by chewing, whining, and destroying things or even acting unruly or start excessive barking behaviors you wouldn't want.
It Helps Your Dog Build Excellent Social Relationships
Professionally training is an incredible technique to improve your pet's ability to create impactful relationships with other dogs and people.
According to the American Kennel Club, positive reinforcement is a unique method your professional dog trainer will help impact your dog's ability to create friendly interactions and behave accordingly whether at home, traveling, or during outdoor activities.
Additionally, suppose you're training your dog for police work. In that case, positive training is still an effective training technique that motivates behaviors and fosters the ability for your pet to effortlessly obey other people's commands, especially when you're looking to mix it with typical police dogs and learn from police dog trainers.
In a nutshell, dogs training using positive reinforcement are incredibly self-controlled, tolerant, and well-behaved in a more predictable manner; hence easy to tell you when they sniff and have instincts about something.
Dog Training Techniques That Make Dog Trainers Worthy Than Anticipated
Even when you've got the most practical DIY dog training capabilities, your dog won't be comprehensively trained without implementing the best training methods taking the world by storm.
These methods train your dog in the typical ways but impact its physical and mental health paramount for sports participation and security work like the police.
Some of the top-of the- list methods are:
Popularized by famous trainers like Dawn Sylvia-Stasiewicz, it's a training method that is incredibly straightforward, making your dog quickly learn manners, control, and understand acknowledgment for an achievement.
The method implements assigning and removing rewards, thus opening the dog's sense of understanding about doing the right things for rewards and avoiding mistakes that remove rewards and make you unhappy.
Positive reinforcement also uses point and short commands easy to remember, improving your dog's memory.
If you're interested to understand your dog's nature, ability to condition it seamlessly, and how effective its response to rewards and punishment, you'll want your trainer to implement the science-based training.
The method is ideal, considering you'll constantly learn and implement new experiments and study- recommendations that boost and shape you and your dog's closeness, especially by bringing close psychological relationships.
DIY dog training isn't a lousy consideration when you've got the resources and tools.
However, if you want your dog to develop human-like intelligence capabilities, learn manners and be highly useful, you'll love the idea that trainers are worth it.