As you're probably aware, real estate prices are soaring in all parts of the country.
While that's excellent news for current homeowners who want to create equity or sell their home, prospective homeowners are priced out on the locations that they once called home.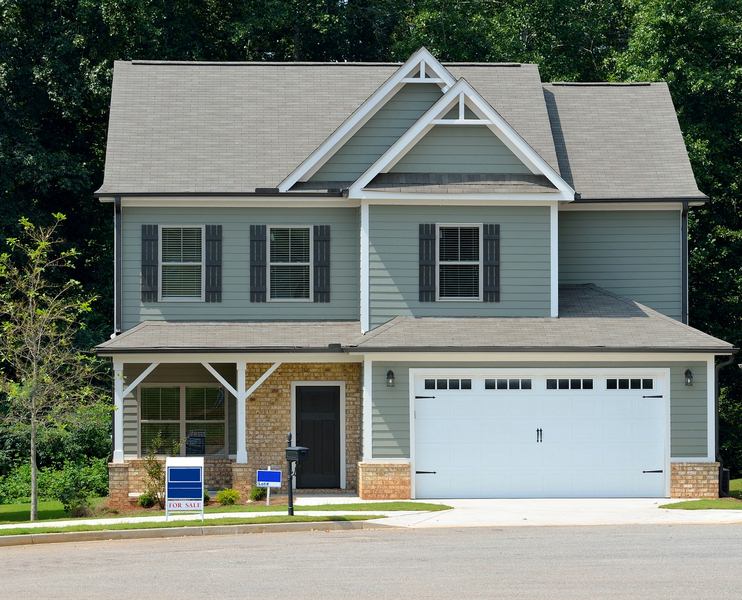 In this post, we'll be discussing the top places in the US where you can buy the most affordable homes:
---
Read Also:
---
Kansas City, Missouri
Kansas is one of the largest cities in the country where the rent for a one-bedroom apartment costs less than $1,000.
Also, since 2000, Missouri has was seen to have at least $6 billion in development, aiming to attract tourists and convention visitors. It has indeed managed to attract a slew of visitors over the years.
The city itself is famous for being a historical site for one of the bloodiest Civil Wars, with a long tradition of jazz music, and well-known for its famous barbeque.
Gamers can get their high on the city's slew of arcade bars, that are paired with retro amusements and refreshments.
The federal government also hols a lot of operations in town, making it one of the biggest local employers.
Moreover, big brands like Ford is a local employer as well, along with other agricultural and pharmaceutical industries.
There's no doubt about it, the city has kept the cost of living at reasonable levels for years.
Baltimore
As you're probably aware, Washington D.C. is one of the most pricy places to live in. However, an hour or so from the northeast is Baltimore, which offers a more affordable standard of living, with an average rent of $1,200 for a one-bedroom apartment.
Not to mention, there's mouthwatering seafood, lots of breathtaking historic buildings, and relatively fewer politicians as well.
Detroit
Detroit holds the seat for the auto industry in the US, and the largest city in the US to file for protection from bankruptcy.
However, the city recovered from bankruptcy since then and has been a great location for investment ever since.
There are rapid improvements in the city, and the overall rates of fo unemployment are relatively lower than the national average.
It's also known to be one of the most affordable cities to live in the US, a place where you could live comfortably for less than $35,000 annually, mostly due to the fact that the rent for a one-bedroom apartment runs for only $600 monthly.
Louisville
If you want to save up on costs, then you would come to appreciate Louisville's decreased health care and food costs.
The same goes for their utilities as well, which is an often overlooked expense for anyone who's wanting to save a few extra bucks.
If you're a job-seeker, then you'd be glad to know that Louisville has survived several economic downturns in the past and managed to keep its employment rates high.
Memphis
Memphis, Tennessee is a place where you can find good food combined with good music.
Therefore, it's an ideal location that you should consider if you're looking for quality recreation.
Moreover, you'd be pleased to know that the quality of living here is 14 percent lower than the national average.
Residents are better able to save in the most unexpected ways because Tennessee is one of the lowest taxed states in the US.
If you're a homebuyer, the average monthly payment for your mortgage takes up only 10 percent of your earnings monthly.
Las Vegas
Supposing that you can handle the heat and resist the urge to gamble your hard-earned money, then Las Vegas made it to out a list, surprisingly, as an affordable location to live in.
The transportation, utilities, and groceries are well below the national average.
Moreover, since Las Vegas is located in the state of Nevada, there's no sales tax. Adding to the fact the Vegas provides one of the best entertainment in the industry, it's one of the most exciting and affordable places on our list.
Greenville, South Carolina
You won't experience any kind of housing fluctuations and wide weather issues when you're in Greenville, in fact, it has remained mostly consistent with these two areas.
You can take an afternoon car ride to explore beautiful places like Myrtle Beach, Murrells Inlet SC, and Atlanta. Or you'd also be tempted to stay- as the city is well known for its museums, food, vibrant downtown, and a strong job market.
Colorado Springs
Aside from reasonable housing costs, Colorado Springs also cuts the overall costs in healthcare by having one the fittest residents in the US.
Due to the range of outdoor activities in the area, and several pet-friendly locations, residents are always on the go. Plus, you're in close proximity to another awesome location in affordable Denver, Colorado.
In fact, the city offers an accessible commute to nearby skiing towns that people can enjoy during the weekends. Check out the top winter vacations in the U.S.
Buffalo, New York
Buffalo is known for its low median housing costs without necessarily depriving itself of the culture just like the usual "affordable" cities.
The city has big sports teams, a wide range of museums and attractions, as well as an excellent location, a place that you'd like to call home without the long commute.
In fact, on average, most people drive about 20 minutes or so to get to work. For families, especially ones with children, the city has schools that are cited to be the best in the country.
Birmingham
Birmingham in Alabama is popular because of its low cost of living and mild weather. Moreover, foodies will never ever get tired of the city given that it has over 500 restaurants.
It has also a wide selection of housing, from family-friendly neighborhoods to a rising loft community. Moreover, it's breathtaking architectural and natural marvels provide you with spectacular views.
Over to You
If you're on a budget, then you want to live in a location where the cost of living is reasonable. Looking for a place that you can comfortably live in is crucial if you're planning on house hunting, and looking for an ideal place to live in the US.