If you have ever longed to learn the art of playing the ukulele, then the following scribbles are particularly tailor-made for you.
From some basic ukulele tutorials to imperative beginner's lessons, we have tried to cover them all to set the motion for you.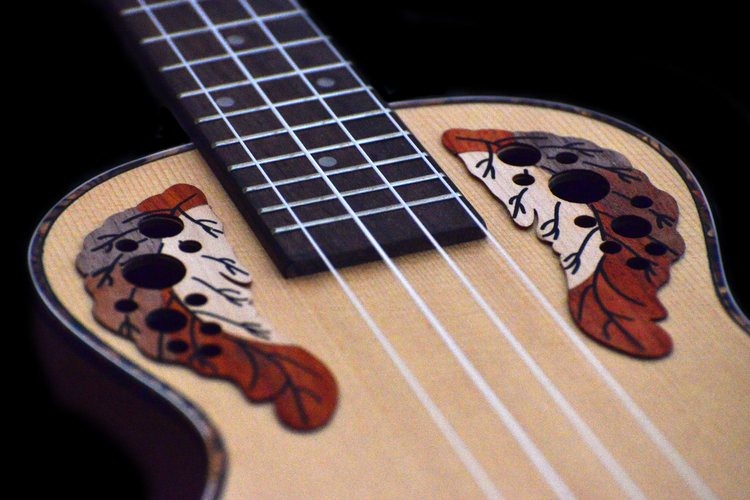 As a perfect addition to a summer night campfire or as the soothing warmer in a chilly afternoon, a ukulele can always be the best musical company you have ever asked for. From its easy-to-handle size to its joyous sound, the uke is all about fun.
Experts, as well as the newbie musicians, are getting drawn to this instrument because of its portability and playful sound production capability.
Ukulele Tutorials
Here we are with our easy-to-follow and the best ukulele playing guide on the basics of this absolute gem of an instrument. Go through all of them and before you know it, you will be strumming your uke to your heart's content.
Step 1: Get the Best One for You
In order to get the most out of it, choose a ukulele which suits the best for you. Generally, there are four types of ukes in the market. They are named as Soprano, Concert, Tenor, and Baritone. Try them out and pick the best one for you.
Step 2: Lay the Foundation First
Foundation is synonymous with the base. Hence, commit your memory to learn the basics in the first place. Begin steadily; it is far more important to play properly than to play quickly. Once you are well acquainted with the basics, you will be flying in no time. That's for sure.
Basics of this instrument include initially required terminologies, being well aware of strumming and picking patterns, and a bit more important one – correct holding style.
Step 3: Learn to Tune Your Ukulele
Without proper tuning your ukulele, the produced sound will neither be pleasant nor harmonious. So, the higher than the average benchmark that you are looking for will never be accomplished by you. Songs won't just sound right if the tuning has not been done correctly.
Using an electronic tuner should be the most plausible way to get rid of this headache. You can also tune manually. However, that might require some skilled ear and a whole lot of patience.
Step 4: Choose Chords as the Way of Life
In instrumental music, chords are a huge thing, if not everything. Learn as many chords you can. Commence with the major ones like C and G. Then go for some minor chords that you would prefer. Going with the right pace, you will soon be exploring more pleasing chords to cover up different songs.
In addition, do not forget to run some fingering exercises so that your shift between chords sounds euphonically smooth.
Step 5: Mix and Spice Things Up
Another rule is that there is no hard and fast rule of playing the ukulele. Once you're used to the fundamentals, go for some experiments. Try to make some signature strumming patterns of yours. Give palm-muting a try maybe?
Keep playing with the chords. Spice it up with three or more chords in a song when your fingers are smooth enough to shift. As we have said time and time again, uke is a fun instrument. So, there is no limit. Or should I say, the sky's the limit? Hence, let's shoot for the stars!
Step 6: Take It to the Next Level, Slowly but Surely
Once the ABCs within your grasp, you are well on your way to being a skillful uke player. Now comes the stage where you do need to think about the next level of your learning. Learn more and more chords, put in the hours to practice them.
Cover up your favorite songs one by one. Listen to other seasoned musicians play. If possible, play in front of them and hear what they have to say. Or at least, play in front of an audience who'd love to see and hear you play. All these will result in your betterment.
Before we put a full stop to this, always remember that there is no shortcut to learning. Eat, learn, play, practice, sleep, and repeat! That's the way to go, folks.
Conclusion
The ukulele is a blast to play. Therefore, whatever you do make sure you are having enough fun with your ukulele. That's it. Congratulations on finishing these sequential ukulele tutorials and beginner's guide!