Dishwashers have become considerably more complicated in recent years.
You may just be looking for something that'll do a great job cleaning your dishes – just to end up rather baffled by all the additional functions and features newer models tend to boast.
The choice is never a bad thing, but it is important to have an idea of what really matters when making your decision.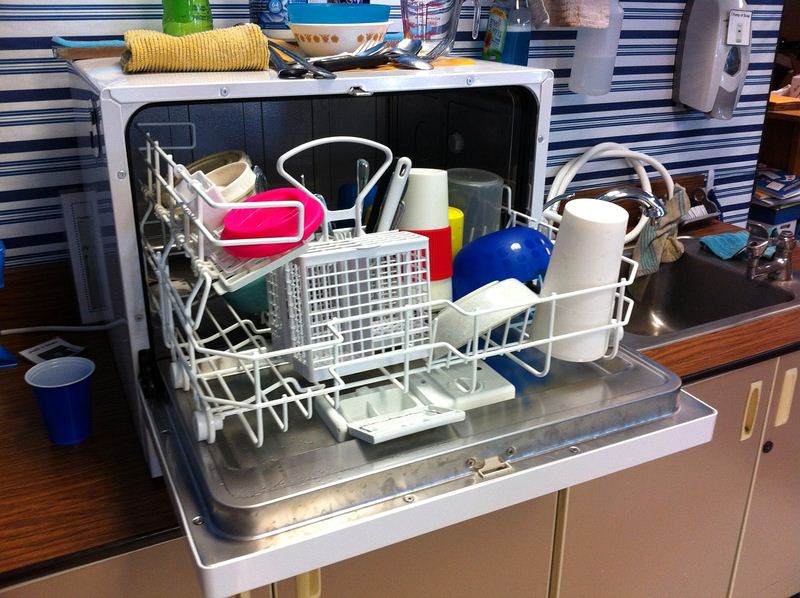 Tub size, adjustability, dimensions, timers, wash options, and of course price are all important factors – and in this guide, we'll discuss the best ways of making sense of the many different models out there.
Keep these in mind when looking through both online listings and checking out the latest brands in your local stores.
---
Read Also:
---
The Price Tag
Perhaps the most important factor of all when it comes to choosing a new dishwasher is to appreciate that a higher price tag does not automatically mean that one model is inherently better than another.
According to best dishwasher consumer reports, brand names alone can slap an additional 20-30% on the price of a dishwasher machine that does basically the exact same as a less fashionable model!
It can be worth considering that factor if you are planning on selling the washer on at a later date – but the point to take away here is that you can usually find high-performance machines at least as good as branded products at considerably lower prices.
Space & Future Needs
A good quality dishwasher should last for somewhere around 8-10 years although many can keep working for much longer depending on how often they are used and how well they are maintained.
Remember that fact when choosing your washer as it may not necessarily be what you'll be needing further down the line.
For example – if you are currently living in a studio apartment you may be tempted by a compact 18″ model instead of a standard 24″.
In a couple of years, you could be in a larger home and possibly even have more dishes to wash – so will that smaller model still be capable of meeting demands?
This really depends on your circumstances and in most cases, it's worth planning with a degree of contingency in mind here.
Although smaller dishwashers serve a good purpose they are not usually large enough to meet a family's needs when used on a regular basis. Ideally, you want a dishwasher that you can take with you when you move/upgrade to a larger property.
Options & Features
Try and now be blown away by the countless different wash and cleansing options that you'll find on some of the most upmarket dishwashers.
Do you really need all of these features or are you going to be perfectly served with a handful of different settings and never/very rarely need anything more complicated? Quite a few dishwasher companies pack their products with all kinds of variable options – but we'll bet that most of the time they barely make much of a difference!
For the time just take on board the fact that additional features don't necessarily add much practical value.
Picking the Perfect Dishwasher for Your Requirements
So what are those features that you really do need to look out for on a modern dishwasher? Let's now take a look at the key features worth considering when looking through the options available to you.
Our advice would be to consider your dishwasher assuming day-day practicalities instead of special events such as birthdays/festive meals which will inevitably need the machine to be more active. A good dishwasher is one that performs the basics perfectly.
Cycle Settings
The days of a straightforward 'wash' are pretty much long gone. Although most machines will be preprogrammed with straightforward options for those of us who do not like to become bogged down in the detail, you should also be able to adjust certain settings however you see fit.
That may include anything from temperature control (an important one for energy saving) through to variable wash intensity for heavily soiled dishes.
If you use plenty of delicate crockery then a 'handwash' feature should be important as they are much lighter than standard settings. Express mode is also handy for general duties (again saving on power) as well as more intensive cleans of pots and pans.
Automatic Sensors are Worth Considering
One relatively recent feature that does genuinely boosts cleaning performance is the use of automatic sensors to monitor the cleanliness of the water.
For anyone who has ever wondered if their washer really needs that fifth or sixth cycle then this is the perfect answer! Sensors will test the water after three cycles and if the water is suitably clean it'll just skip to the drying process.
Not only does that save on time and energy, but it also rather handily speeds everything along at the same time. Keep an eye out for this option as it really can make a big improvement in efficiency and utility.
Choose Your Tub Size & Racks Carefully
A good dishwasher ought to have a degree of flexibility – and you'll find that adjustable racks make a real difference sometimes.
Finding space for larger pots has always been a nuisance with dishwashers, so look for those with a good-sized tub that includes flexible rack placement.
As for tub size – the bigger the better is generally the best way to go – but you may also want to consider how functional that is for your family circumstances.
If you are going to be using the washer on a daily basis then a larger tub may not be necessary. You could end up wasting water/power on half-filled washes. On the other hand, larger tubs used three/four times a week at maximum capacity can be more efficient overall. The choice is yours!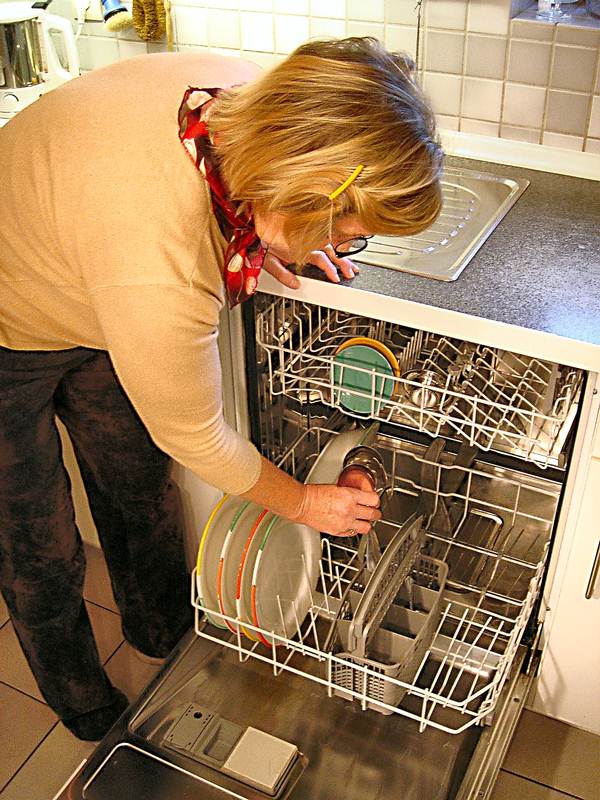 Design & Finish
Let's face it – if everyone wanted simple utility we'd be buying commercial grade dishwashers! But it is nice to include some aesthetic qualities in your kitchen space, and the good news is that there has been much more thought put into these than there used to be.
Black, white, and stainless steel are still by far the most common colors but you might be surprised at how elegantly they can be crafted nowadays.
If it doesn't make an enormous difference to the price tag then a good looking dishwasher can be right the ticket – especially when you're hoping to use the appliance for a decade or longer.
Safety Features
Modern dishwashers tend to include numerous safety measures and these are well worth considering – especially if you have smaller children.
Child locks that prevent the washer door being opened during a cycle are now pretty much standard features although you should keep an eye out for this, especially when running an eye over older models.
Anti-flood safety measures are another positive addition and one that should be seriously considered especially if you reside in an apartment.
These are basic floats that detect when water starts to collect in the base of the tub, and also aqua stops that halt the machine when exit flow pipes become blocked. All of these are handy and worth including in your specifications.
Overall, if you haven't purchased a dishwasher for a while then you may be pleasantly surprised at how far the technology has improved recently.
Most washers are now more efficient and much quieter than before – but it is worth looking at energy performance ratings/levels and ideally, also a live display/video of the machine in operation so you can check it is not too loud.
There are all sorts of extra features that may be essential for some people and pointless for others – but you can bet that if you need a dishwasher that performs a specific function, there'll be plenty of models to meet your exact requirements.