Interest in this kind of alternative, sustainable energy source has increased highly since it was first introduced.
Switching over to solar energy affects the quality of life that you and your family will live for the rest of your time on earth.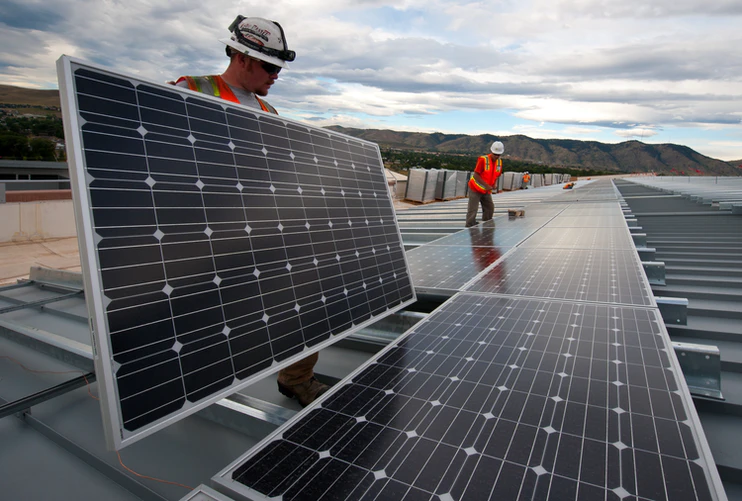 Besides contributing to our quality of life, it is also the most remarkable system for generating energy from the ecological perspective.
Apart from the obvious benefits, there are other reasons why you should switch to solar energy from using fossil fuels.
To help you easily make the best decision for you and your family, we will provide you with the most important reasons more, and more people have decided to go solar and why it would be to join them, too.
It Is Environment-friendly
There's nothing about solar power that could ever pollute mother nature in any way.
One of the most beneficial factors when it comes to solar power represents the clean green source of energy.
Electricity generation from fossil fuels produces gases such as carbon dioxide and methane gases that lower the quality of the air we breathe.
On the other hand, solar power doesn't release any greenhouse gasses. Except for needing a source of clean water in order to function, it uses absolutely no additional resources.
And it really requires a small amount of water. It does not only contribute to air pollution, but it also improves the greenhouse effect and thus can help reduce the effect of climate change if used more widely.
Using polar panels is a remarkably effective way of making your household more efficient and sustainable.
---
Read Also:
---
Free Source of Energy
The sun provides us with more energy than we could ever use, and the source of that energy can not belong to anyone legally.
The only thing you will have to invest in is the initial installation of the solar panels. After that, your solar power system is going to start saving money from the moment it's turned on.
As for the installation payment, there are two available options. You can either purchase it or get a solar loan.
Generally, a purchased solar system can be installed at a much lower total cost than when installed using a solar loan or power purchase agreement.
Whichever course of action you choose, be assured that it will be paid back very quickly. In addition to this, getting a solar energy system will increase your home's value.
That means that you may even benefit financially from this in case you list your house up for a sale since sustainable housing has much greater value.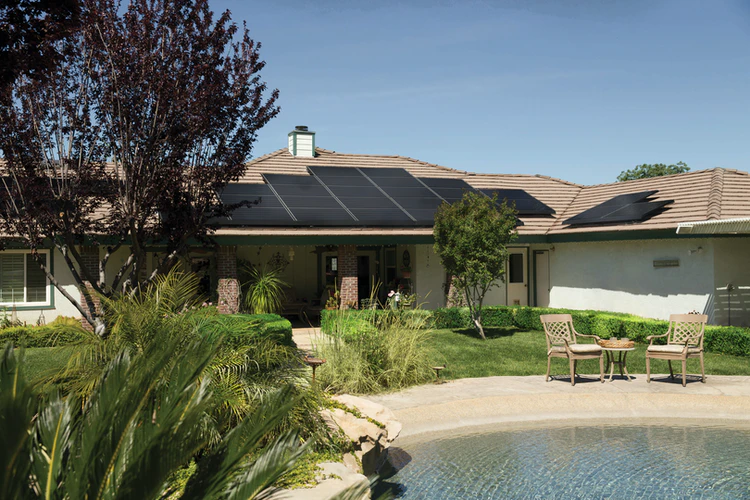 Economic Savings and Impact
Photovoltaic panels significantly decrease your home's dependence on the main energy network, and in turn, decrease your power bill too.
Panels can often produce more energy than your house may need. When that happens, there's no waste.
The excess electricity can be sent back into the power grid, and in many countries, you can sell it back to the utility company in a process called net metering.
This plays an important role in the circular economy, besides decreasing your bill even more.
This is not the only way of turning to the solar system to help the global economy. The more people opt for solar, the more companies that install solar panels will need to employ people.
This creates additional jobs for skilled workers and thus keeps the economy growing more day by day.
Solar Power Can Use Underutilized Land
As the need for solar power increases, it's become simply accessible to most of us. There is huge land that is far away from big cities or capitals not being used for anything at all.
Installation of the solar panels can truly make use of the land and subsequently generate great value.
The most amazing this, as the experts from https://www.poweradvice.org explain, is that we don't need to use high priced land that might be better suited for other applications.
There are even large areas of land all cover up with panels, called solar farms. They are used to harvest solar energy in large numbers, which perfectly depictures how solar power makes use of underutilized land.
The best thing is that the installation and use of solar panels don't have any bad impact on the environment, including the land used for its work.
It Causes Less Electricity Loss
The regular electricity must be transported from big power plants to consumers via extensive networks. Long-distance transmissions always equal bug power losses.
After being generated from the sun, solar energy has to be transferred to your household somehow as well.
Since they're usually installed on the top of your house roof, it increases electricity efficiency, considering the short distance.
Your energy becomes domestic fast, without losing signal strength.
As a result, you are fully in control of your bills and energy usage. Moreover, these power systems are durable and sustainable, so the chances of service interruption are reduced.
Another benefit is that every household that has solar cells installed functions as a small power plant, thus providing greater electricity grid security, especially in terms of natural or human-caused disasters.
It Is an Applicable and Independent Source of Energy
Solar energy can be used anywhere as long as there is enough sunshine available. This is particularly useful for distant regions with low or no access to any other source of electricity.
Believe it or not, a vast amount of people around the world still don't have access to electricity. Independent solar systems could be deployed in those regions and thus increase the quality of the lives of people.
Besides this, solar energy may also be used to power up spacecraft and boats. Aside from having many applications, the use of solar energy is also not dependent on anything except sunlight.
That means that in cases of blackouts, you'd still have power. As long as the sun is up, even during quite cloudy days, your panels will work just fine.
Aside from electricity, solar energy has many other applications, including heating, supplying power to lighthouses, and powering the generator.
If you still don't have panels installed in your home, this might be a good time to start thinking about it.
Reading this article will hopefully help you make up your mind faster and convince you to join wold wide sustainable community.