Whether you live in a smaller space or need to create an area with greenery within your home, vertical farming is an excellent option, using upright growing containers, shelves, or towers to make the most out of your space. The technique also works indoors and outside, so you can build multiple places.
Kitchens, bare walls, even living and bedrooms are all indoor spaces where you can use vertical farming to change the dull, dreary wall into a work of art. There is also no limit to the types of plants you can use, so if you want to grow vegetables for cooking or some beautiful perennials, houseplants, or annuals, they all can work well in a vertical space.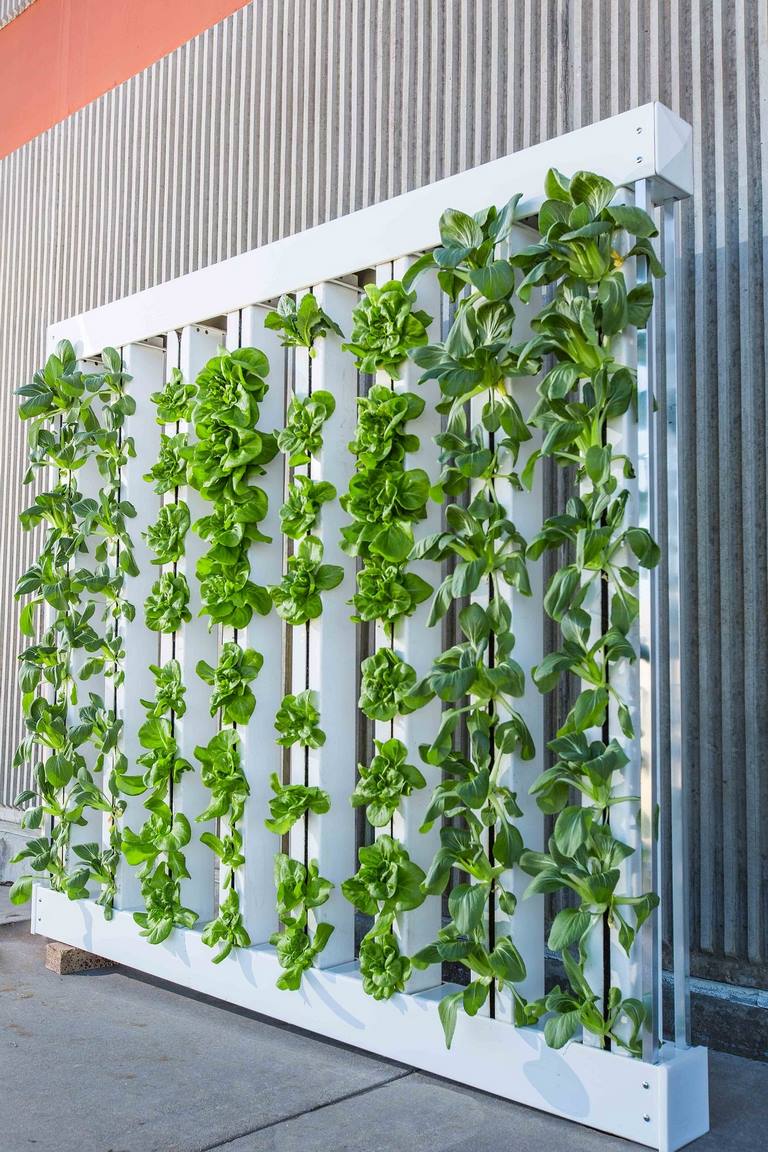 The popularity and growth of vertical farming allow for the production of fruits and vegetables that will provide you with more sustainability and fewer trips to the produce store.
So, let your creativity flow and discover how some of these garden ideas for use within your home can help you to build a gorgeous area (or two or three!) to display your green thumb and some lovely vertical farming to look at throughout your indoor space.
Planting Vines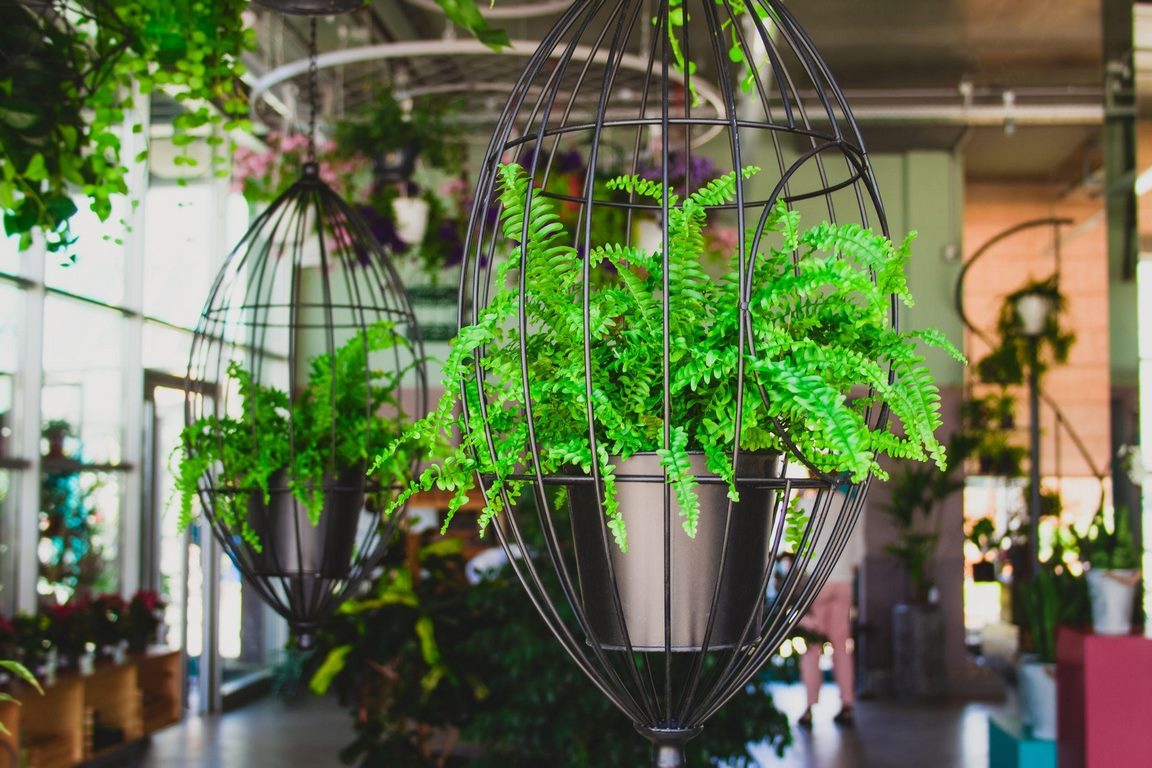 Vines tend to grow in an upward fashion, so these are the perfect plant to start with when getting into vertical farming. Climbing vine plants like grapes, tomatoes, or honeysuckle are all vine plants that can be utilized for your indoor vertical farm.
Growing the food in a vertical fashion can be done hydroponically (in water) or aeroponically (where plant roots are misted). The need for soil and water is actually minimal, so this is such a lucrative and beneficial process.
---
Read Also:
---
Hanging Planters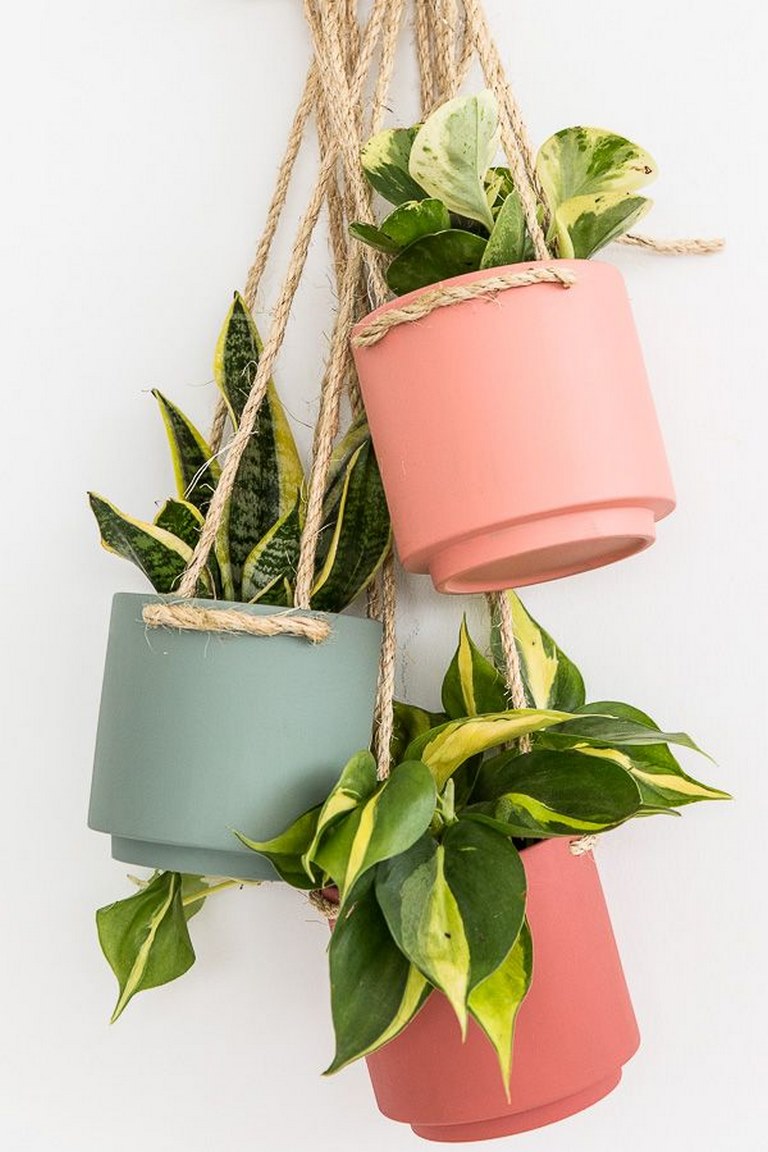 Maybe you like to add many herbs and spices or leafy greens to your foods so that you can utilize a do-it-yourself garden (DIY) with hanging planters. You can buy some inexpensive fancy-looking pots or bunch a few small clay pots together that you can paint and hang with some rope. The effect brightens up any room or wall.
With this method, you just have to ensure that you keep up with watering the pots to ensure that your plants stay fresh. Another great benefit to doing this indoors is that you can easily control the environment for your vertical farms, such as temperature and lighting so that you can ensure the best places for healthy plants year-round.
Fruit Towers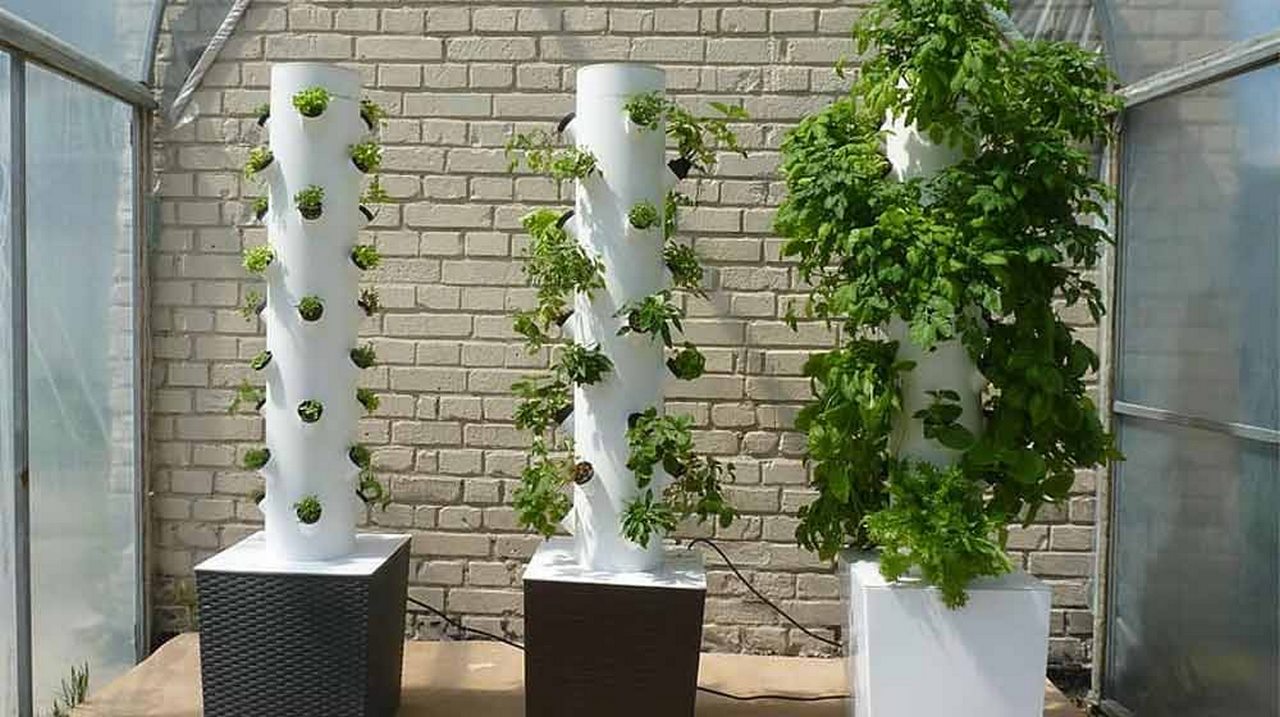 If you have areas where you think that something like a pillar would look lovely in a corner, or just a bare wall that needs a little something extra, consider doing your vertical farming with a fruit tower. These options work excellent for smaller spaces.
You can use inexpensive plastic piping or sheeting, cutting out tiny sections for your berries (strawberries, blueberries, blackberries) since they do not need much soil to thrive.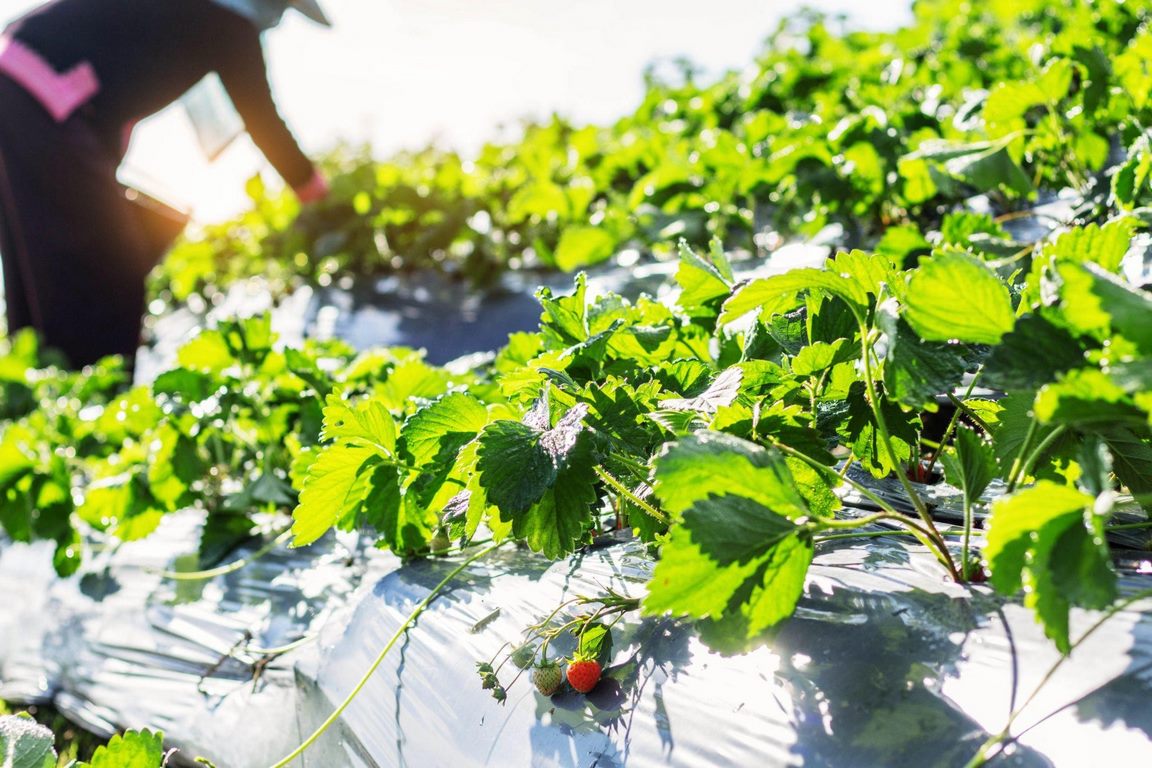 When you know where your fruit comes from, you also know that no growth hormones or pesticides are added to the plants. So if more people utilize their homes for vertical farming, they all help the environment by creating less use of chemical fertilizers. These pesticides kill off wildlife and ultimately aid in reducing global warming on the climate.
Shelving or Wall Planters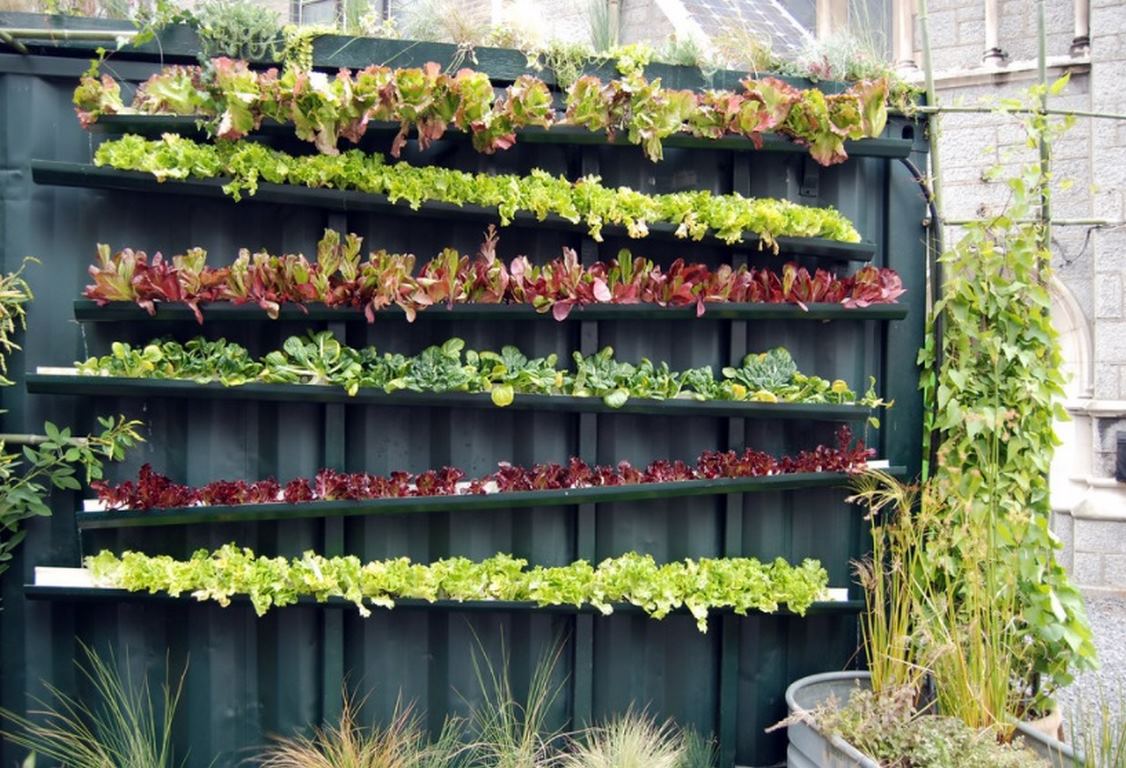 If you want to add height to your vertical farm for vegetables or herbs that don't usually grow upwards, this is a simple solution – create some shelving. Shelves give you the height, and you can custom-build your shelves in any way you please.
You can use ladder shelving, DIY your own planter boxes, or virtually create anything for this type of eye-catching tiered look.
This shelving or laddering is a perfect way to take that blank wall and do something fun. You can create more color by getting various different plants to farm.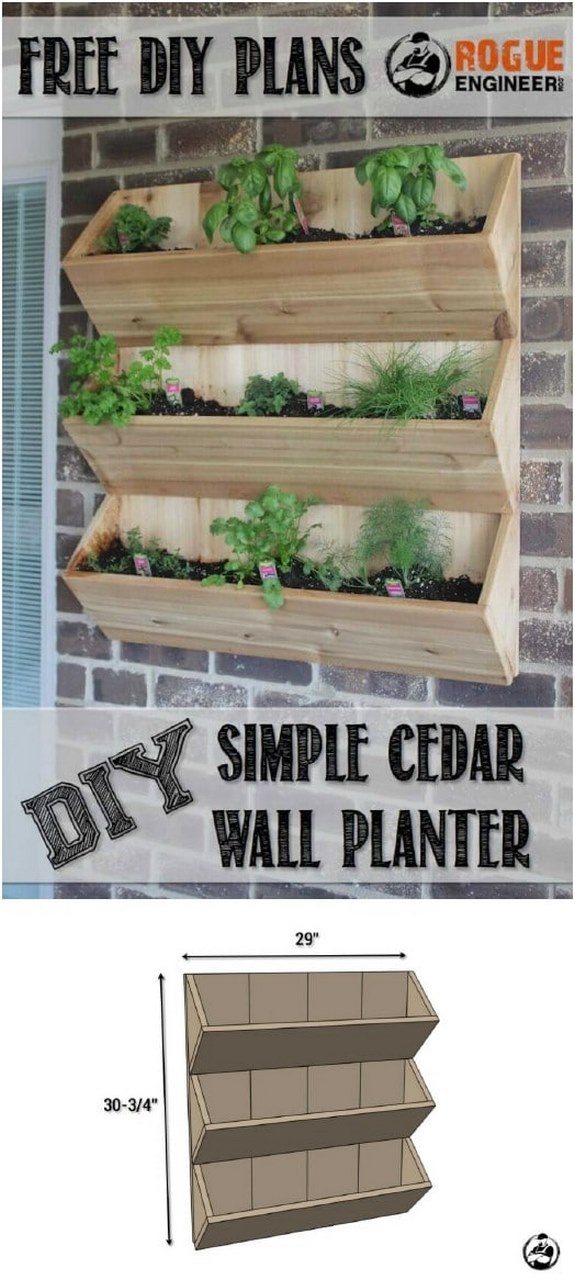 Wall Garden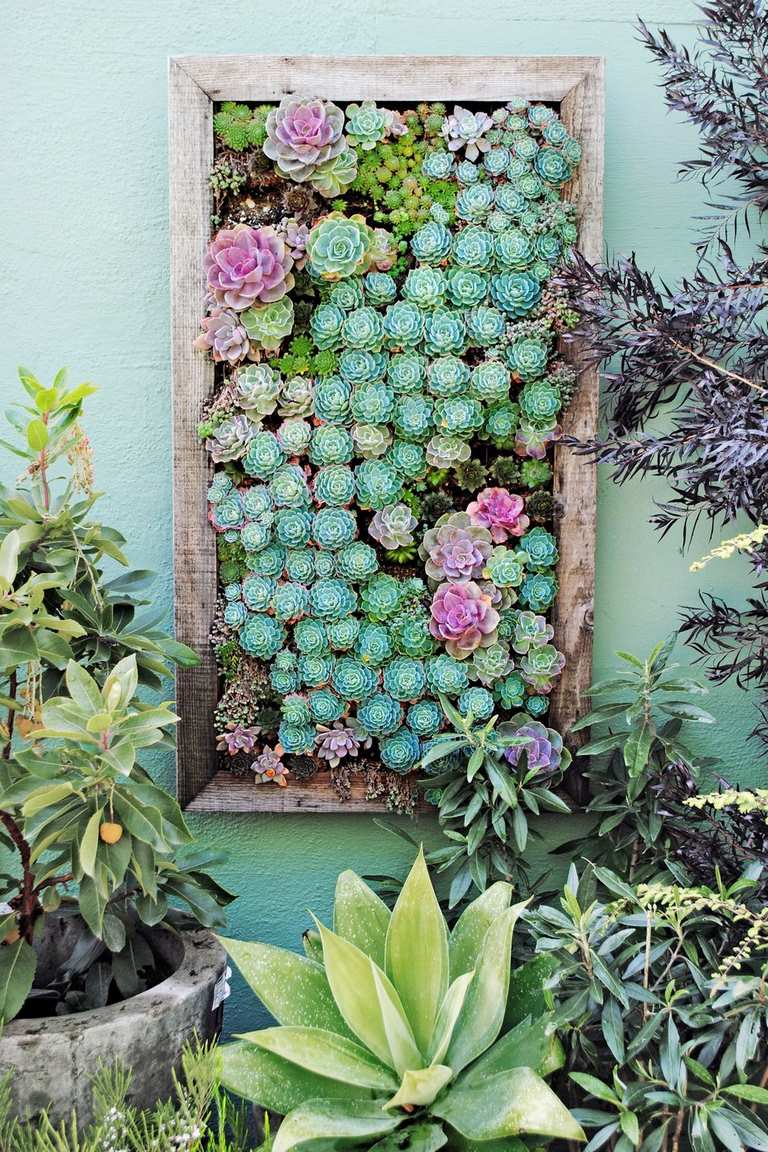 Whatever plants you choose to utilize for your vertical farm, any of them that can grow together can allow for this type of wall garden, where you can use shallow-rooted plants like lettuce, herbs, or succulents, as shown above
With this wall method, the plants are all bunched and growing together, so and easy to create!
Dresser Farm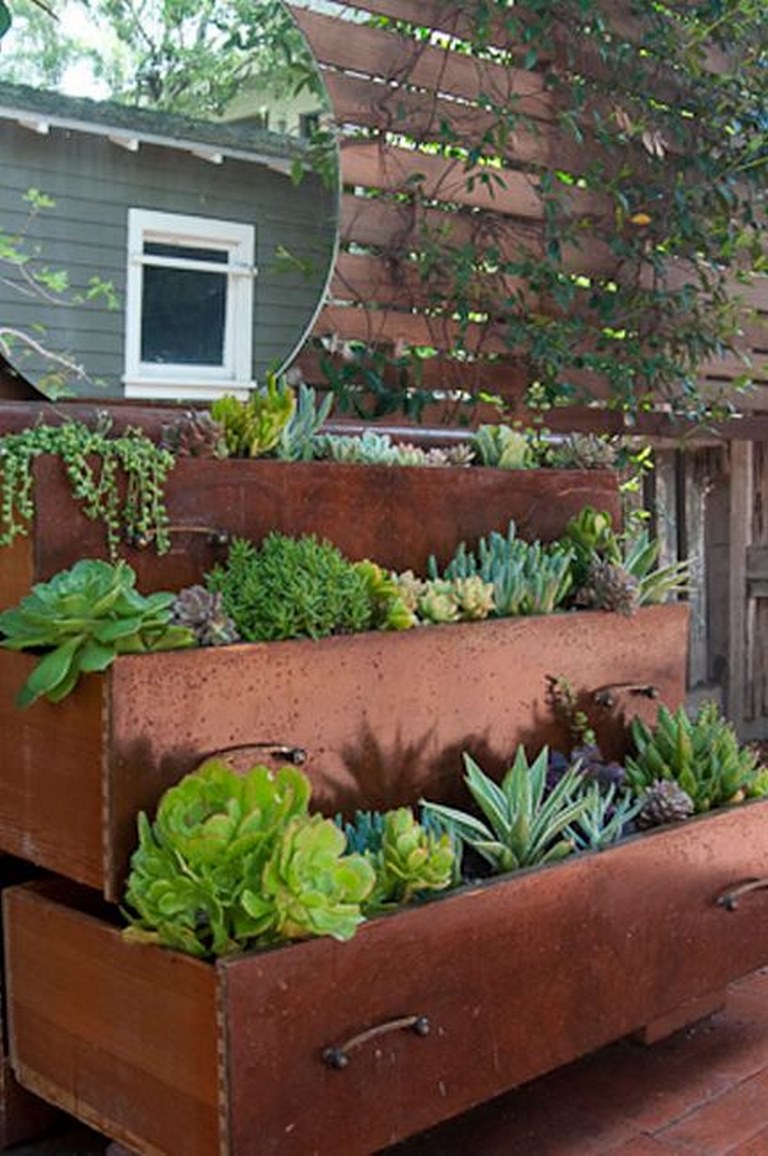 Last but definitely not least – you can be as creative as you want by utilizing pieces of furniture within your home to help you create a beautiful indoor vertical farm. Instead of throwing out an old piece of furniture, you can place it in a new spot, fill it with soil, and stagger the drawers.
There is no limit to what you can plant in your furniture, and it turns something old into something that guests will come in and be wowed by your creativity and resourcefulness.
As you can imagine, the possibilities are endless when it comes to taking your indoor space and making it more aesthetically pleasing as well as environmentally friendly. When you are able to stack your plants on top of each other, you suddenly are growing a much more significant percentage of plants than you could conventionally fit in the same space.
Artificial Intelligence in farming and agriculture has paved the way for you to get ahead of the tech industry and control your own food production at home. Take some of these suggestions and develop your own innovative ways to turn your indoor space into a vertical farm today!