Are you looking for a way to add color, texture, and fresh food to your home? An indoor garden may be just the solution! Whether you live in an apartment or have limited outdoor space, having an indoor garden is a great way to grow your own herbs, vegetables, and flowers.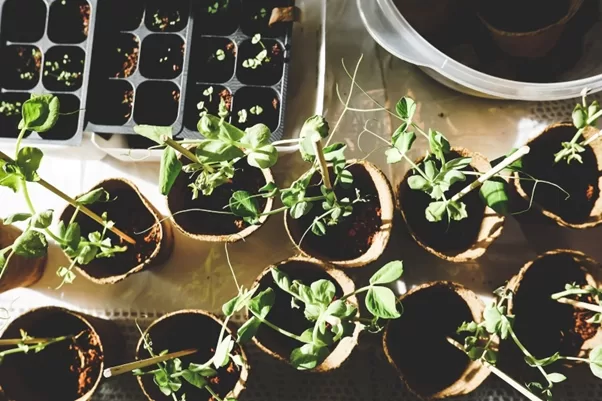 It's easy to start, and with a few simple steps, you can have your own thriving garden in no time. Also, if you want to be able to enjoy fresh herbs and veggies all year round, then an indoor garden is a perfect choice! Here's how you can get started with your own indoor garden.
1. Grow Lights
Most indoor gardens require some artificial light. LED lights are the most popular choice, as they use less energy and last longer than other types of lighting. You can also use fluorescent bulbs or natural sunlight if your windows get enough sun exposure.
According to Best LED Grow Lights Info, LED lights are the best choice for indoor gardening, as they can provide a full spectrum of light and have adjustable settings to match the needs of your plants.
You'll also need light timers to ensure your plants get enough light throughout the day. If your plants don't receive enough light, they won't grow properly. It's also important to give your plants a rest period, so be sure to use timers that will turn the lights off at night. This will give your plants 12 to 14 hours of darkness each day.
2. Containers and Soil
The next step is to choose the right containers and soil for your plants. Choose pots that are large enough to accommodate your plants' roots, but not too big as they will take up too much space. Make sure you choose a potting mix specifically designed for enclosed growing systems.
Potting mixes are usually formulated with slow-release nutrients, so you won't need to add fertilizer as often. Also, make sure to use a pot with drainage holes in the bottom so that excess water can escape. It's also important to use containers that don't leach toxic chemicals into the soil.
---
Read Also:
---
3. Choosing Plants
Now it's time to choose the right plants for your indoor garden. Just like outdoor plants, indoor ones need specific amounts of light and water to thrive. Consider which herbs, vegetables, or flowers you want to grow in your garden, and make sure they get enough light throughout the day.
It's important to research how much sunlight each plant needs before planting it in your garden. While some plants need full sun, others can be grown in partial shade or even artificial light. If you're looking to save space, look for plants that can be grown vertically. Additionally, make sure to choose plants that are well-suited for your climate and soil.
4. Watering and Fertilizing
Watering is an important part of any indoor garden. Overwatering can lead to root rot, while underwatering can cause the leaves to droop or wilt. Make sure you use a watering can with a fine mist nozzle so that you don't damage delicate plants or drown them with too much water at once.
Fertilizer is also important for indoor gardens, as it gives the plants the nutrients they need to grow. Choose a fertilizer that is specifically designed for indoor use and follow the instructions on the package.
While indoor plants don't need as much fertilizer as outdoor ones, it's still important to give them the nutrients they need. Also, be sure to only fertilize when the soil is damp, as this will help the fertilizer absorb more easily into the soil.
5. Maintenance
You need to make sure your indoor garden is properly maintained. This includes checking the soil for moisture levels, pruning plants as necessary, and removing dead leaves or branches. It's also important to keep pests away from your plants. Look for organic pest control products that won't harm your plants.
Finally, make sure you regularly turn your grow lights off at night so the plants can get some rest. Additionally, if you notice any signs of disease or unhealthy plants, it's a good idea to remove them from the garden. This will help prevent the spread of disease to other plants. While indoor gardening takes some work, it's a great way to create and maintain a beautiful, healthy garden.
6. Patience
Starting an indoor garden can be a rewarding experience, but it's important to remember that plants need time to grow. Don't expect your plants to be ready for harvesting right away. Be patient and give the plants plenty of time to grow and mature before harvesting them.
Additionally, be sure to research the specific needs of each plant before you get started. This will ensure that your plants are getting all the care they need for optimal health.
If you don't have a lot of space, you can always start a small indoor garden with just one or two plants. It's a great way to get started gardening, and you can always expand your garden as you become more experienced.
7. Enjoyment
Finally, enjoy the process of creating your indoor garden. Spend time caring for and observing your plants, and watch as they thrive under your care. Gardening is a great way to relax and connect with nature, even if you're stuck inside.
With some patience and care, you can create a beautiful indoor garden that will bring joy for years to come. Additionally, having something you made with your own two hands is an incredibly rewarding experience. So don't be afraid to get started and enjoy the process of creating your very own indoor garden!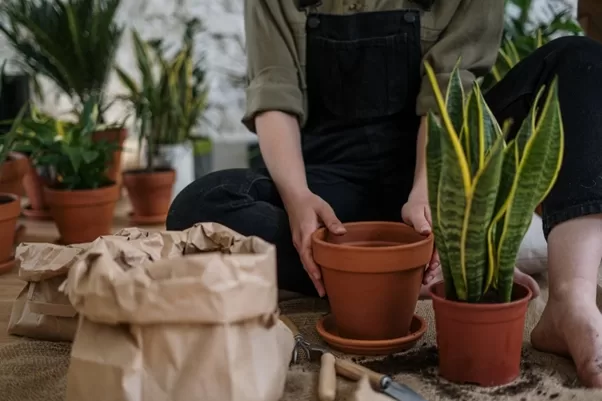 Starting an indoor garden can be a fun and rewarding experience. With the right knowledge, tools, and patience, you can grow healthy plants that will last for years to come. Whether you're growing herbs, vegetables, or flowers in your garden, it's important to research each type of plant before planting it.
Make sure your garden has the right containers, soil, and plants as well as a proper watering and fertilizing schedule. With the proper maintenance, your indoor garden will be flourishing in no time!