Building a greenhouse may not be the first thing that springs to mind when you're considering how to improve your garden area.
Whether you're a knowledgeable gardener or you're brand-new to the outdoor world, DIY greenhouse kits are suitable for everybody.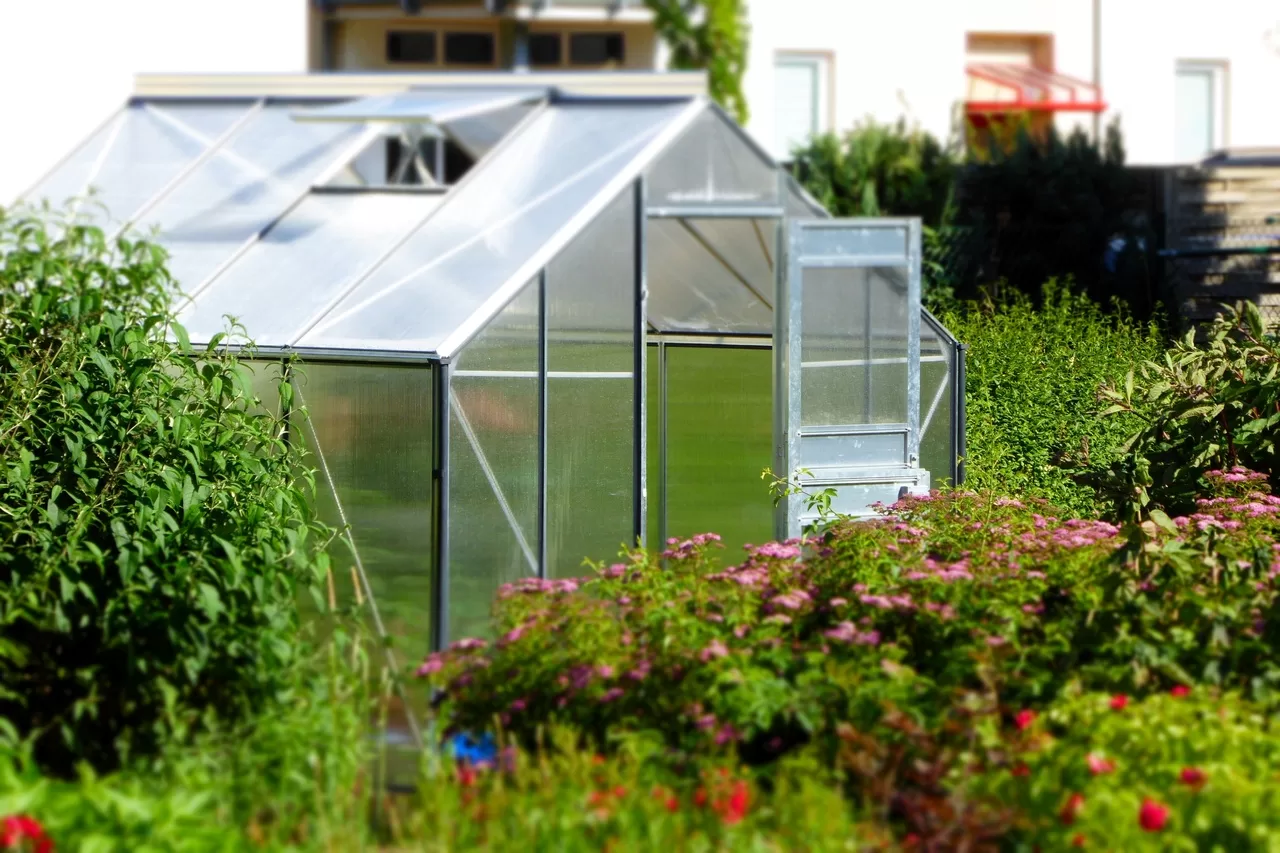 Building a greenhouse in your garden can completely transform its appearance and give it a whole new lease of life.
It also provides you with an engaging and rewarding hobby that you can enjoy all year round, regardless of the weather conditions in your area.
Why Should You Build a Greenhouse in Your Garden?
If you're not yet convinced to purchase a greenhouse for your garden, keep reading.
Below, we have covered some of the top benefits of creating an at-home greenhouse.
Greenhouses provide a controlled environment for plants
One of the major advantages of choosing to grow plants inside a greenhouse over outside in your garden is the controlled environment that the former provides.
Plants need to be in perfect environmental conditions to thrive.
You can control the temperature, humidity, airflow, and light levels in your greenhouse, enabling you to maximize plant growth and health.
With a greenhouse, you can use sophisticated tools to monitor each of these factors and create an ideal microclimate.
You can maintain plant life all year round
Greenhouses enable you to enjoy gardening at any time of the year, regardless of how harsh the seasonal weather is in your local area.
---
Read Also :
---
With a greenhouse, you can embrace your hobby all year round without needing to face nasty weather conditions and risk making yourself ill.
You can enjoy early seed starting and higher plant yields
Starting seeds inside a well-controlled greenhouse provides seedlings with the best start for maximal growth into luscious plants and vegetables.
Seedlings can absorb natural sunlight through the greenhouse roof to develop strong roots and sturdy stems while still being in the optimal microclimate that you have created inside your greenhouse.
Providing your seedlings with the best start results in healthier, larger, and more resilient plants that will transform your garden and make your hobby even more exciting and fulfilling.
If you're growing vegetables in your greenhouse, you'll receive maximum yield and can either sell your spare veggies or use them to create nutrient-filled meals for your family.
Greenhouses protect plants from harsh weather conditions
Harsh weather conditions, such as torrential rainfall, extreme winds, or frost, can damage plants at their roots and negatively impact growth.
Greenhouses protect plants from stressful weather, ensuring a stable environment and well-controlled growing area for them all year round and cultivating a bountiful garden.
You can protect your plants from diseases
Greenhouses provide a physical barrier to help prevent pests from accessing your plants and spreading nasty diseases that could damage them or cause them to die.
With a natural physical barrier, you can reduce the need for chemical pesticides that contain nasty compounds and promote a healthier, organic growing environment for all plant species within your garden.