Being on this page could mean one of many things. For instance, you might have thought of experimenting on your green thumb and decided to take up gardening as your new spare time activity.
You might also have decided to start growing your own veggies and fruits from your home, perhaps in an attempt to lower your monthly grocery bill or ensure a constant supply of healthy, organic, and chemical-free greens and herbs for your household.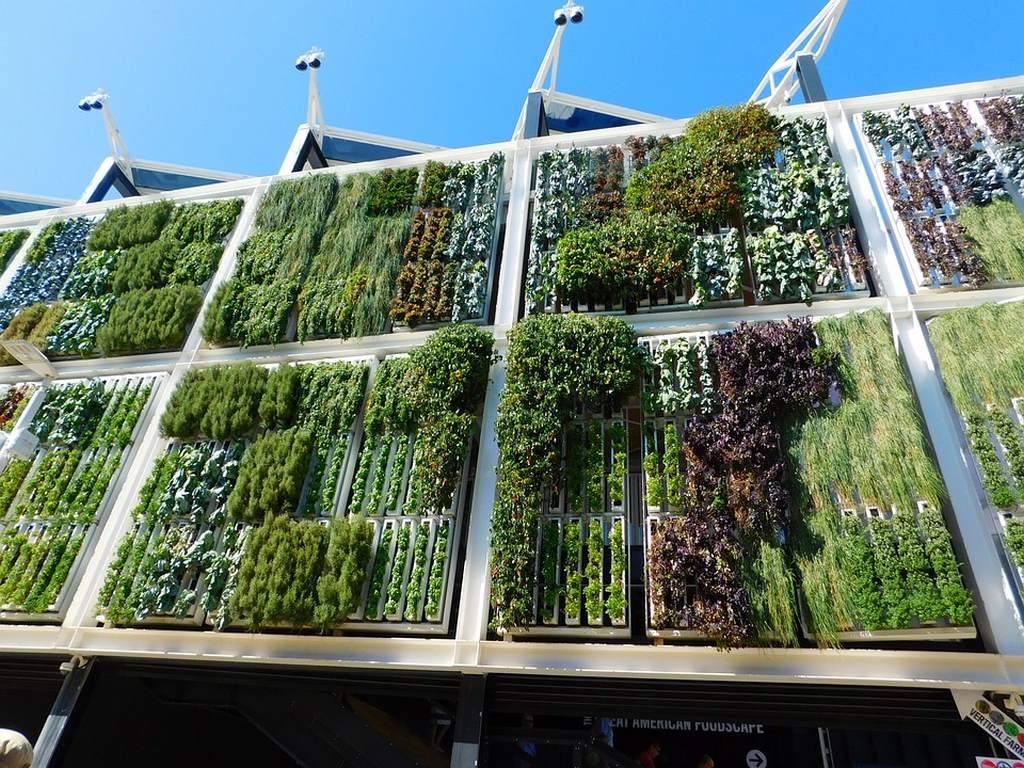 Furthermore, growing your own plants often means less spending on gas or transport costs to the grocery store each week. Maybe you're more into growing plants that enhance your home's aesthetic appeal.
Whichever the case, you should know that successful home gardening often involves navigating through a decent number of challenges, one of which happens to be inadequate space.
Space Is Mammoth Issue in Home Gardening
Especially for small homeowners who have the desire to practice gardening, space is often a big concern. It requires taking your time and planning well so you can best utilize the little available space as best as you can.
To enjoy the many perks of having a garden, you need to work with the space available… and this is where hydroponic vertical gardening comes into play.
This article will take us through some of the compelling reasons to consider vertical hydroponics when growing plants in a small space, alongside a few pointers on getting started. Shall we?
---
Read Also:
---
What Are Vertical Hydroponics?
To begin with, hydroponics can be described as a method of plant growing where no soil is used. The plants get their nutrients from the water, including minerals that would otherwise be acquired from the soil through what is known as a hydroponic system.
In vertical hydroponics, the system is designed to allow the plants to grow vertically as opposed to horizontal hydroponics where the plants grow horizontally.
One of the major benefits of vertical hydroponic systems is that they allow you to maximize your garden's production by utilizing vertical space. Walls and other spaces that would have otherwise been idle become part of your garden.
Some like to use synonymous terms like tower garden, tower hydroponics, or vertical grow systems, all of which mean the same thing more or less.
Whether you intend to grow plants in a room or corner inside your home, the basement, your balcony, or your patio, vertical farming can be an ideal space-saving solution for any home gardening enthusiast.
How Do Vertical Hydroponic Systems Work?
As earlier mentioned, a vertical hydroponics system comprises several crucial things. That's the plant, nutrient-rich water, and a mechanism to feed the plants.
Now, the entire system typically encompasses several layers of gardening space, each of which may have different kinds of plants in different growth stages.
Each layer in the "tower" has a tube continuously supplying the plants with nutrient-rich water from the reservoir tank at the bottom of the tower system.
The flow of water throughout the system is aided by a hydroponic pump, which is strong enough to ensure that even the plants at the topmost parts of the vertical tower get nourished. After circulating the entire system, the water makes its way back to the reservoir using gravitational force.
When Growing One Crop
If your grow tower contains only one crop variety in the different layers, your vertical grow system may only need a single tube for water supply. This is because the crops basically have similar nutritional requirements.
When Growing Different Crops
Many farmers use vertical growth systems to cultivate different types of crops. In this case, the crops are grown in different layers of the tower.
And since their nutritional requirements may differ, more than one water supply channel may be needed, each connected to a separate water source or reservoir with the ideal types and amount of nutrients for the target plants.
Best of all, this kind of setup allows you to regulate water supply based on what you're growing.
Grow Lights for Your Hydroponic System
While a vertical hydroponic system lets you save horizontal space and ensures all your plants get the nutrients they need, there's one more crucial thing you need to address so your plants can grow successfully and promise a bountiful harvest – Lighting!
They'll it for photosynthesis, which facilitates growth and healthy reproduction. Some plants may not even grow, let alone thrive in spaces with an inadequate supply of light, such as the basement, dark rooms, and so forth.
Well, the level of lighting might not be much of a problem for outdoor grow towers. But if your vertical hydroponic garden is located indoors, you will want to consider investing in growing lights.
And thanks to LED lighting technology, lighting a small or large-scale hydroponic farm is no longer as cost-intensive as it used to be back in the day.
5 More Awesome Reasons to Grow Vertical Hydroponics
Its suitability for implementation in small spaces is by far the most compelling reason why many people adopt this gardening method. Actually, some sources have shown how vertical gardening can benefit human health, but that's a story for another day.
Some of these might come as a surprise, but below are other great reasons to consider vertical hydroponics.
1. You Can Grow a Diverse Range Of Plants
With vertical gardening, you are no longer restricted to growing only indoor or outdoor varieties of plants. You can grow anything from tomatoes to stunning basils, vines, herbs, or some succulents in your home's vertical hydroponic garden.
2. You Can Use Less Water
Yes! Your vertical hydroponic system not only saves space but could also help save water as well. This is especially because your system allows you to control the water flow, which in turn helps lower your water bill.
3. Lower Labor Costs
It might sound easy enough to grow a small organic garden on a rooftop, but growing a vertical hydroponic garden can go a long way in making you an accomplished organic gardener.
If you're running a small greenhouse business or farm, you can forget about paying for tasks such as soil preparation, weeding, applying fertilizer, and the like. You may not need to use pesticides either.
4. To Ensure Year-Round Production
Virtually any plant will flourish in the right conditions. However, it's crucial that the soil is properly prepared for each of your plants and is not very dry or waterlogged.
That's why growing hydroponically ensures consistent and steady yields from year to year. Since it works for indoor settings, you can also grow any plant you want despite the season with hydroponic gardening.
5. To Minimize Pests and Soil-Borne Diseases
If your ecosystem is clean, pest and soil-borne diseases will be a thing of the past in your hydroponic garden. The cost of purchasing and maintaining pest control chemicals and chemical fertilizers can also be minimized if not eliminated.
Before you start growing hydroponics for the first time, it's best to familiarize yourself with a few basic things such as the various components of hydroponic systems, seeds, nutrients, and much more.
You may also want to visit a local hydroponic gardening store to pick up a few gardening tools such as a small-scale greenhouse, grow lights, ventilation systems, and more. If you get a chance, check out hydroponic gardening forums online to learn more about the various technologies used in the growing process.
All the same, vertical hydroponics can be a great way for gardeners to save space, time, money, and a wide range of other challenges associated with conventional gardening approaches.