The kitchen is the last place in your mind to choose as a hangout place for your family or friends.
But why not change that? So that next time you're not watching TV or not huddled over your phones, you and your friends or family can bond over preparing that family dinner together. The kitchen is also one of the most important rooms in your home.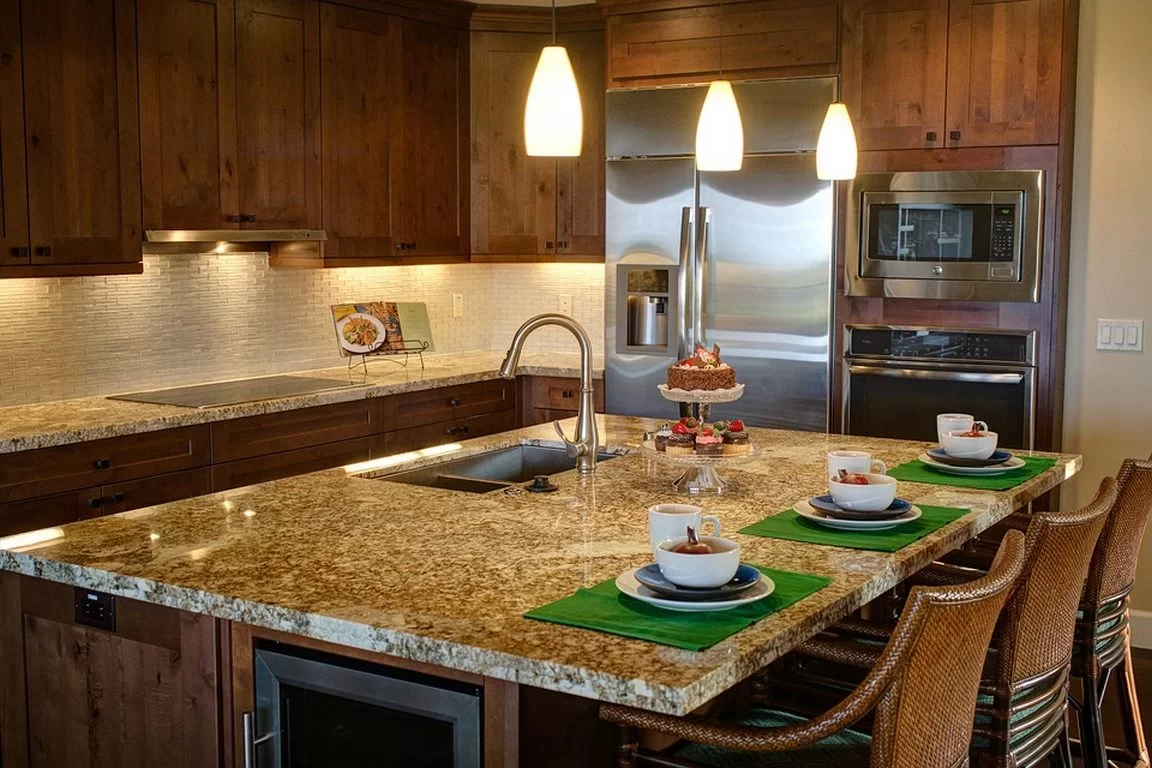 As such, it should be kept up-to-date and functional at all times. If you have an outdated kitchen that doesn't work well for you anymore, then you might want to consider replacing it with something new and better.
Kitchen remodeling is a fun and exciting process, and if you are looking to make your kitchen more functional, then you want to consider some of the following tips.
If you have any questions about kitchen remodeling, you can ask experts with kitchen remodel portland like Reid Remodelling.
Remodeling vs Renovation
The first thing that you should do when remodeling your kitchen is to decide what kind of style you want.
You may be looking for something traditional or modern, or perhaps design elements from both worlds. This will help determine what type of appliances and fixtures are needed for the space.
A kitchen renovation is when you add on new elements to an existing kitchen while a kitchen addition adds on an entirely new area of the house.
A common question that comes up when it comes to kitchen remodeling is "how much does it cost?" The answer depends on a number of factors including:
Your budget
The type of material you choose for the project (e.g., wood versus tile)
The size and layout of your existing space
---
Read Also:
---
Simple Kitchen Remodeling Tips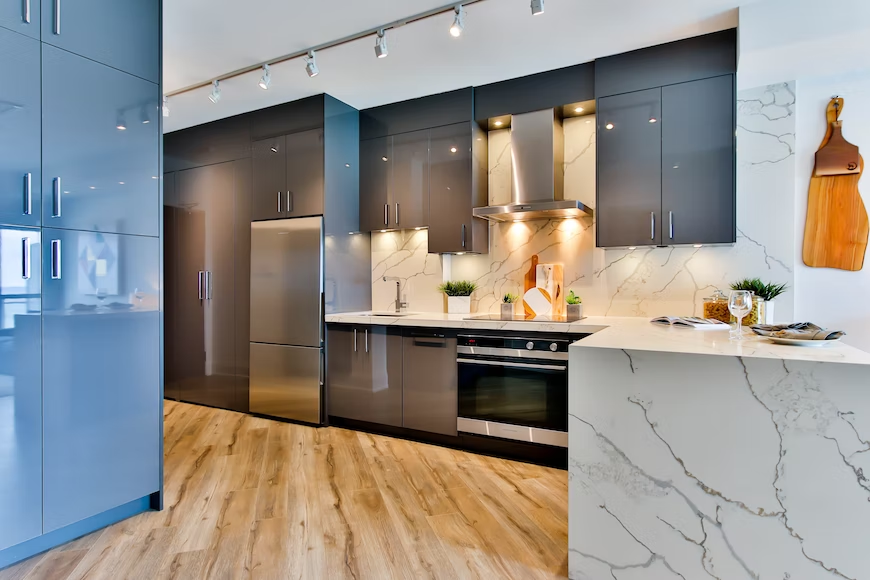 Below are just some simple things that you can do to give your kitchen a cozy and more inviting ambiance.
Opt For a Warm Wall Color
One of the easiest ways to make your kitchen more welcoming is by changing the color of the walls. If you have white cabinets and walls, try painting them a different color. If you don't have any color at all, then use a pale yellow or light blue.
It may be the last thing on your mind but never underestimate the importance of wall colors. Colors can instantly transform a room, from dull to vibrant, from weak to invigorating.
Warm colors like yellow, orange, or even red can instantly transform a drab kitchen. Red is believed to stimulate appetite. If it is too bold or striking for you, you can always go for a lighter, washed-out shade that won't be too overwhelming. Or if you want a cozier color, brown tones can also work.
If you're still unsure what color works best for your kitchen, look for decorating books and magazines, and read blogs and websites for ideas. Play around with colors until you find that perfect fit for a cozy kitchen.
Rethink Your Lighting
Just like your wall color, changing the lighting can do wonders for any room in your house. Warm and natural-looking lights can make your kitchen brighter and more inviting.
One light bulb might not bring enough light to your kitchen. Consider under-cabinet lighting for those hard-to-reach areas of the kitchen.
And don't just settle for the usual overhead LED fixtures. Consider chandeliers or pendants like this Caravaggio pendant that can create ambiance while adding more style to your kitchen.
Lighting is another key element for making a room feel welcoming and functional. When choosing recessed lighting fixtures for your kitchen, look for ones that provide ample light while being low enough to not block other windows or doors.
Recessed lights should be mounted on either side of the cabinets so they don't cast shadows onto countertops or appliances when turned on during the day or night hours.
Declutter
A cluttered space drives people away. Do a spring cleaning to create a more spacious kitchen where your family can hang out.
You can start by evaluating your appliances. Downsize your pots, pans, and tableware. Get rid of those with duplicates. Donate or sell those that you don't need, especially the big ones to free up more space.
If you frequently host dinner events and need that much tableware, stack them in a labeled box and store them in storage space. And bring them out only when needed.
Add Storage Space
One of the most important things you can do when renovating your kitchen adds storage space. The right storage can make all the difference when it comes to keeping your kitchen organized and clean.
You can choose from cabinets with doors, open shelves, wall-mounted baskets, or even an open cabinet system where everything is tucked away out of sight.
Upgrade Your Kitchen Fixtures
If it has been ages since you've owned that stained oven or old coffeemaker, consider changing them now. You'll be surprised how much appeal new and elegant-looking appliances can do to your kitchen.
Add a touch to your cabinets and counters. They're one of the most noticeable features of your kitchen and upgrading them can change the overall ambiance of your kitchen.
You don't have to replace the whole fixture. A simple change of the cabinet doors and countertops or a splash of paint will do the job.
Clean Your Sink
Your sink is the most used item in your kitchen so keeping them clean is a must on your to-do list for a more inviting kitchen.
Merely letting the water run down over your kitchen sink won't drive the germs and bacteria down the drain. Depending on what type of sink you have, there are many ways to quickly clean it with simple household items from baking soda to hot water.
You'll find that a clean and nice-smelling kitchen sink can keep people lingering even longer.
Takeaway
The kitchen is one of the most important rooms in your home, and it's also one that can be easily transformed. A remodeled kitchen will not only look beautiful but also increase your ability to cook more efficiently and safely. If you have a budget, then remodel your kitchen.
You can do some big upgrade by adding a countertop or updating its look with granite countertops and backsplash tiles. The new look will be much more inviting than the old one.