There are so many reasons why anyone would want to remodel the kitchen.
There will obviously be questions whether or not is the right time to undertake such a project. Remodeling the kitchen will come with a lot of advantages. You spend a lot of time in the kitchen.
It is perhaps that part of the house that made you decide to go ahead with the purchase. Over time, our tastes change and you could be looking for a style that reflects the growth.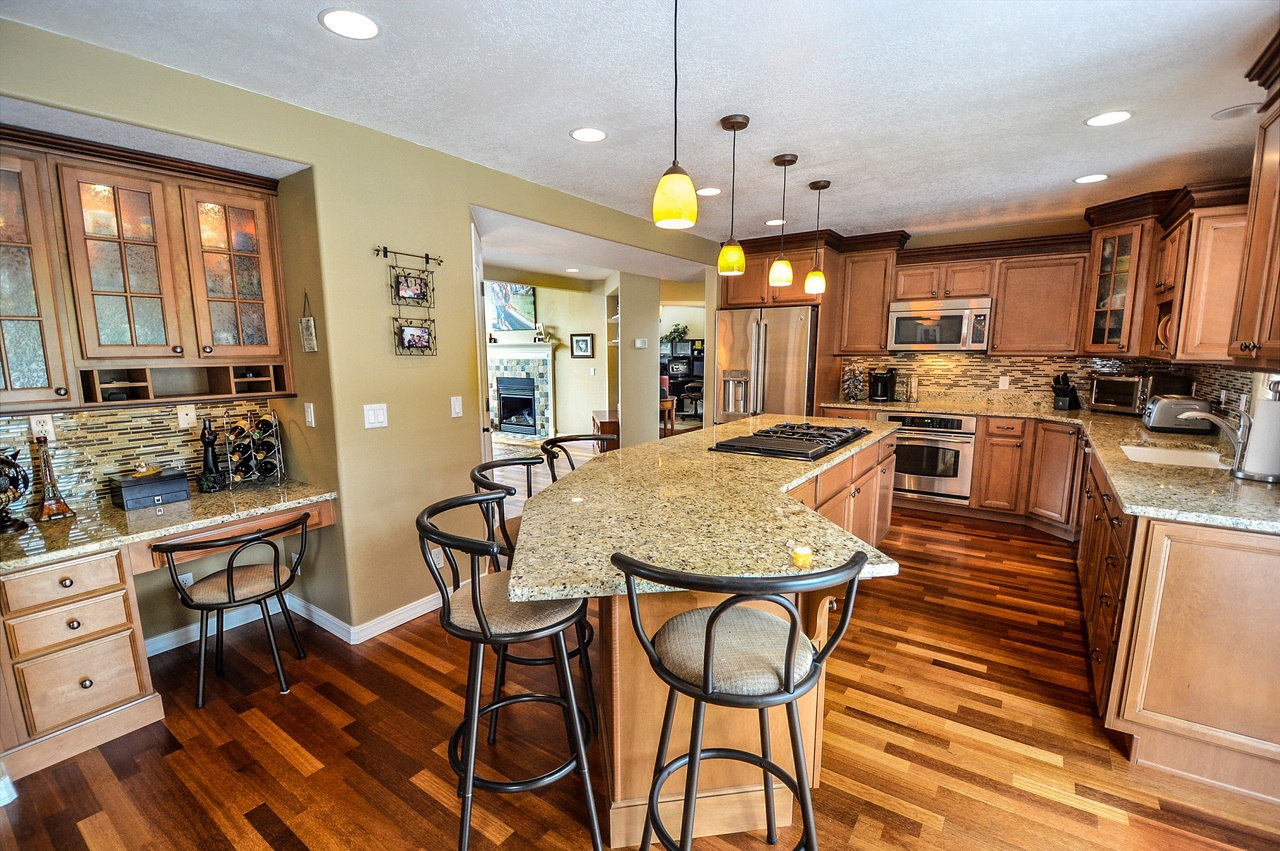 Here are some of the reasons why you should be thinking about remodeling your kitchen.
---
Read Also:
---
Value
A lot of potential homebuyers will want to look at the kitchen and the bathroom before anything else.
Remodeling the kitchen will increase the value of the home. It could be Mr. Kitchen Faucets that make all the difference in bringing your kitchen to life.
It is estimated that one can recoup up to 80% of the investment when they sell your home. It will also be easy to convince potential buyers when the kitchen has been renovated.
You Have No Options
This is particularly true when you live in an old home. You could be using outdated appliances that are no longer energy efficient.
There will be obvious signs that you need to start saving for a renovation project. The good thing is that you don't have to do everything all at once with the kitchen renovation.
You can always start with the area that needs attention the most. You should also not be afraid to splurge on some items when you have the money to do so.
Modernity
Sometimes the upgrade will be necessitated to meet the needs of the family. You might not have any other option but to plan for the kitchen renovation.
The kitchen could be screaming 1955 yet we're in 2020. It is important that you're getting a remodeling contractor that will bring your ideas to life.
The layout of the kitchen might have worked perfectly when it was just the two of you but there are some changes that might need to be done so that the whole family is being accommodated.
You might want to include a breakfast bar for the young ones. This could mean doing a complete redesign of the kitchen.
Special Needs
You might have bought a new home and want to change the kitchen to reflect your style needs. The current style might have worked for the previous owner but you can't see yourself cooking in the same kitchen.
There are so many reasons why you'd want to re-arrange the kitchen but the most common one has to be your needs.
You Want to Sell Your Home
As we've already mentioned, you're likely to get more attention to the property when the kitchen has been remodeled.
It will be an easy sell because the potential buyer will know that they don't have to work in the kitchen for a long time to come. You should only spend what you deem is necessary.
You don't want to spend a lot of money on the renovations that will be hard to recover with the sale of the house.
Gourmet Kitchen
If you enjoy preparing fancy meals then you'd want to get a dream kitchen that will provide the right motivation. There are thousands of ideas that you can borrow from websites like Pinterest.
Make sure that you're working with an experienced interior designer that will be able to bring your vision to life.
Flow
Not every kitchen will be designed with flow in mind. You might find yourself cramped when cooking. It will be hard to enjoy your time when preparing meals is all about making memories.
A small kitchen will work if it is an intimate house for two but the requirements will change once you get a family. That is why it is important that you're re-examining your needs as time goes by and this is bound to change once you start having kids.
Conclusion
There are a lot of other benefits to renovating the kitchen that we might not have mentioned. It is crucial that you're getting an experienced remodeling contractor if the whole project is to be successful.
One of the ways you can know that you're working with an experienced remodeling contractor is by looking at the number of years that the company has been operational. You should also ask for references for their past work just to be sure about their experience.