The kitchen is the heart of a house. A beautiful home is not complete without a beautiful kitchen.
While remodeling your house, it is equally necessary to remodel your kitchen.
If you want to have a little extra space in your kitchen, remodeling is the only option.
Additionally, with time new kitchen tools and appliances are launching in the market.
And if you are planning to replace your old kitchen appliances with new ones to give your kitchen a complete makeover, you have many things on your plate to accomplish.
But don't worry, you are not alone in the process. We are here to help you in remodeling your kitchen within your budget.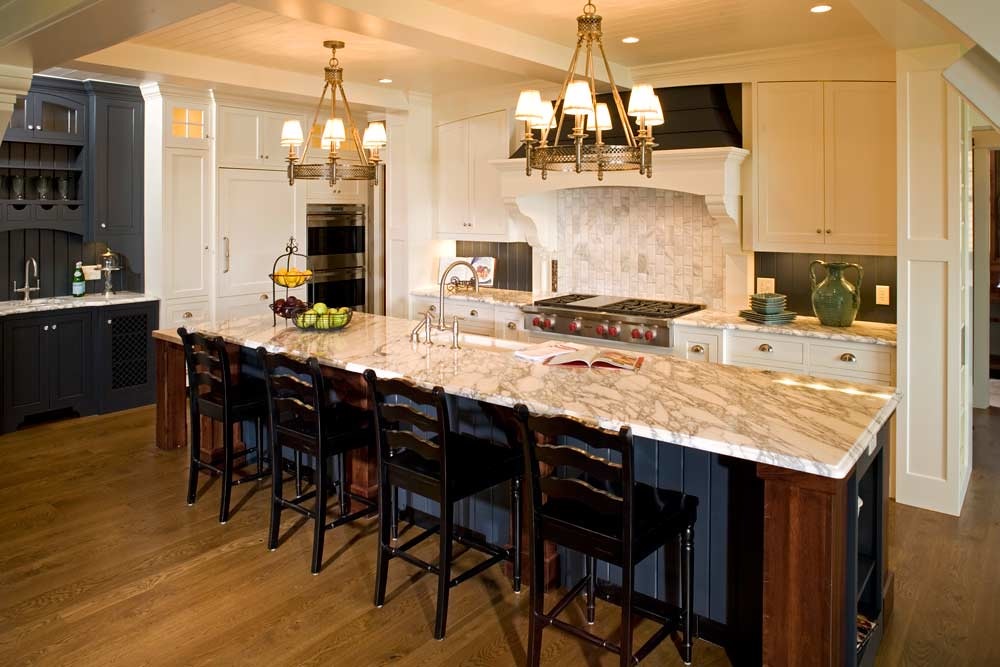 Our kitchen generally consists of the most expensive tools inside a house. And while remodeling your kitchen, there are numerous things to focus upon.
If you miss even a single element of your kitchen, you might end up making your kitchen stuffy or overinvesting.
We Have Listed a Few Tips for You to Remember During Your Kitchen Remodeling Process
Make a Strategy
Remember that no remodeling work can be successful without a strong strategy.
You cannot start planning the design of your new kitchen during execution. The first thing you need to decide is whether you want to go for a complete improvement of your existing kitchen or just a few things you want to improve.
Remember that remodeling your kitchen entirely may include rearranging the existing layout and knocking down the walls.
On the other hand, if you want to have just a few improvements, a few alterations and location shifts may work.
Redoing a kitchen may cost you thousands of dollars. And once your kitchen gets some makeover, you have to bear with it for many years to come, unless you love to spend on remodeling every couple of years. Thus, strategize well before execution.
Before you hire a professional to tackle the remodeling job, list down what changes you want to have in your existing kitchen.
You also need to decide on the appliances and components you want to replace.
If you're going to incorporate some new functionalities in your kitchen, list that too.
Know Your Budget
While remodeling your kitchen, you need to have a clear idea about your budget.
Remember that if you don't know about your affordability, you might end up in debt. Buying things for the kitchen is an expensive consideration.
If you are hiring a team of professionals for kitchen remodeling, you need to be transparent about your budget so that they can suggest things accordingly.
---
Read Also:
---
Find a Team of Professionals
If you are not planning to remodel your kitchen all by yourself, it's your time to hire professionals for the job.
You can reach out to different service providers, including architects, electricians, plumbers, and other professionals to work with.
You can also cut down your long To-Do-List by hiring a service provider who can offer complete remodeling.
When you work closely with a team, the process of kitchen remodeling becomes smoother, and you can throw away the burden off your shoulder.
The professionals will help you with everything from gaining permits, planning space, budgeting, choosing fixtures, and ordering appliances.
A Few Kitchen Remodeling Ideas to Make Your Kitchen Look Bigger
Most house owners who remodel the kitchen have the exact requirement- a bigger-looking kitchen.
The kitchen is the corner of a house where we spend most of our time. And a small kitchen makes us feel low. A bigger and clean kitchen instantly lifts the spirit of the place.
If you want to get rid of your stuffy kitchen, there are a few design tricks you can use to save the wastage of space and maximize every inch.
Change the Color of the Walls
While remodeling your kitchen, changing the existing colors is a must-do. You will notice an instant change in your kitchen after painting your kitchen walls with new colors.
White kitchens can never go out of trend and if you are considering remodeling your kitchen, plan for a white kitchen to make space more opened.
If you are not comfortable with white or if you think white is a bit high maintenance, you can go for something brighter such as yellow.
Some pastel shades of green will also go well. You can also choose to have two different colors for your kitchen to complement the look of the space.
Use Patterns
In every corner of our house, there must be a touch of art. Then why would your kitchen be left behind? If you want to decorate your kitchen, choose geometric patterns. You will get many geometric patterned linens for your kitchen on the Internet.
To make your small kitchen look more extensive, you can use the patterns to create an illusion of more space.
But remember that don't use too many patterns as it may make your kitchen look overcrowded and busy.
You can also choose your kitchen tiles with different geometric patterns to create an impression of a more extended kitchen.
Add a Few Mirrors
Mirrors are known for making any stuffy room look spacious. Many people use mirrors in drawing rooms and bedrooms.
And we suggest you use a few mirrors in your kitchen too. If you fix a mirror in such a position to reflect the kitchen cooktop, your kitchen will look extraordinarily striking and spacious.
You can also prefer having mirrored cupboards in your kitchen to create the same illusion.
Avoid Closed Shelving
Open storage makes your kitchen look more spacious and airier. If you have only cabinets in your kitchen, this is the time to remove a few.
You will immediately notice that your kitchen is looking bigger. But this is possible only when you have space on your existing kitchen shelves.
Additionally, you can prefer having copper shelves as they look trendy and increase the feeling of space.
Prefer a Single Sink
Single sinks are not only fashionable, but they are space-saving. If you get a double sink, the kitchen looks smaller, and the sink dominates the kitchen.
Single sinks are a perfect fit for small kitchens as they don't take up much space.
You can choose your favorite appliances and decor items to decorate your kitchen. You can place little plants to make your kitchen look fresh.
There are many kitchen remodeling ideas. And we found the ones mentioned above to be extremely helpful. Let us know how your kitchen remodeling went.