A kitchen in the modern-day house has the same role as the hearth in an ancient house; it's a place that signifies family and is the most integral part of a house.
To make a house your hearth and home, you must ensure your kitchen mimics your style and induces comfort.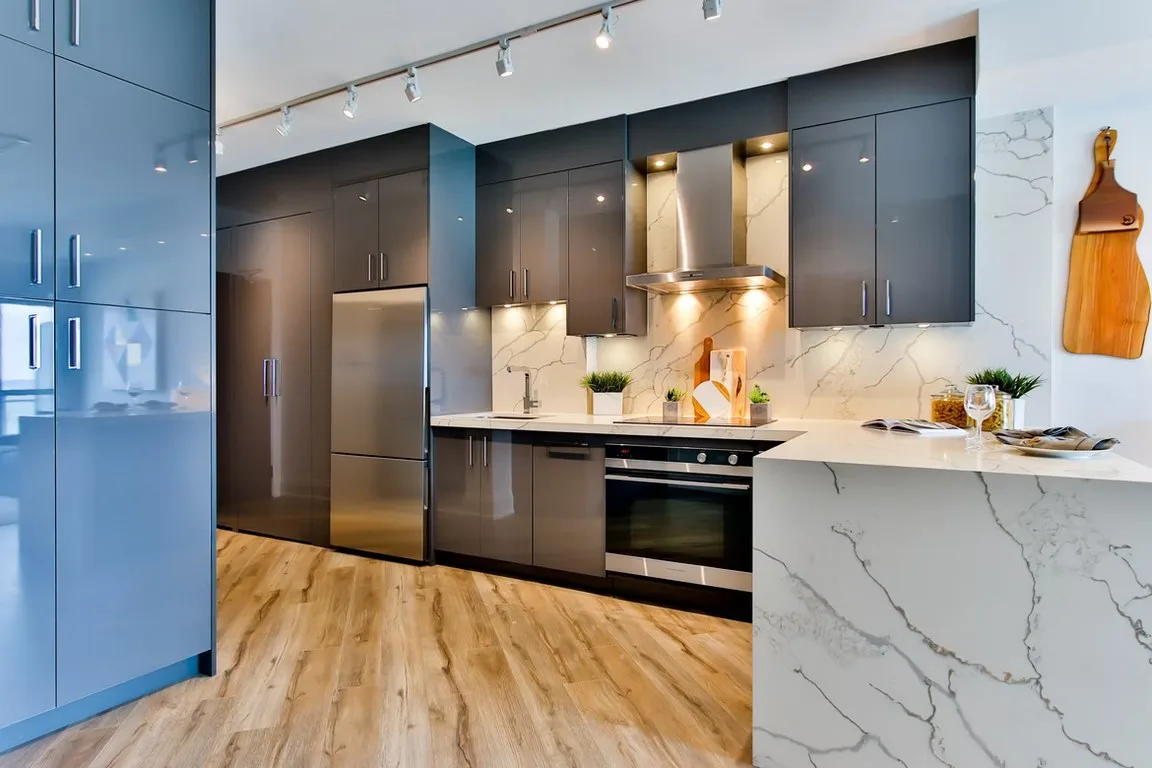 Renovating your kitchen can give your house the personal touch it needs. You'll easily find expert companies like Easy Renovation also if you are from the USA then you can contact this kitchen remodeling new york to remodel your kitchen, but what do you need to know before finalizing the project? Here are a few tips:
What to Determine Before Hiring a Home Renovation Company
Home renovation companies can significantly reduce your burden, but you need to determine some parameters before you give a call to a renovation company:
1. The Budget
Renovation is an expensive task, so before you give a home renovation company a call, you should determine how much money your dream kitchen requires. If you are inflexible about your plans, you might want to wait a few months and save enough, or you might find yourself cash-strapped amidst the renovation.
On the other hand, if your kitchen plans are malleable, you can proceed with the project. Different kitchen layouts, such as the L-shaped kitchen, the U-shaped kitchen, or the work triangle kitchen, cost differently and can affect your budget.
Explore multiple renovation companies, compare their quotes, and choose a reputable remodeling company that is well within your budget without compromising quality.
Read reviews of the experiences of other users and do not settle for a substandard renovation to save some money; a poor renovation will cost you double over time as you have to fix the issues left unaddressed during the renovation.
---
Read Also:
---
2. The Time Frame
While a temporary kitchen will keep food on your plate, it's important to remember that it will be considerably less convenient than a fully functional kitchen.
Renovation can take anywhere between a few weeks to months to complete, so you must make adequate temporary arrangements accordingly. Make sure you determine the renovation time frame and alternate kitchen arrangements before going to a home renovation company.
3. The Lighting and Appliances
Before you finalize renovation plans, consider a lighting plan for your new kitchen. You can use hanging lights over your sink, and lighting orbs can do the dual job of lighting up your kitchen and improving its aesthetics.
Likewise, you should consider the different appliances you currently have or plan to get in the future when designing your kitchen. Make sure your kitchen, after renovation, can allow you to organize them.
Include cabinets with in-built lights for storage, tabletops or separate compartments with power outlets for microwaves, and an ample number of shelves to hold your goods.
Renovation is an excellent time to remove inefficient, old, or broken appliances from your kitchen and buy newer, more efficient machines.
Your old blender or chopper might be using far more electricity than recent models, or your fridge might have lost its functionality over the years. Renovation is a good time to remove these tools in favor of better ones.
4. The Layout Functionality
When you design your kitchen during renovation, ensure your layout is both aesthetic and functional. Your kitchen should have adequate space as a congested kitchen is challenging to work in.
Make sure opening your fridge does not prevent you from getting to the oven, or the cabinets are not placed too high. Many kitchen appliances such as microwaves and electric kettles also need electrical outlets, so ensure power outlets are close to their designated places. Go for a layout that is both functional and aesthetically pleasing.
The Benefits of Renovating Your Kitchen
Renovating your kitchen adds a personal touch to your house and has some functional benefits. Some benefits of remodeling your kitchen include:
1. A Spacious Place
Not only are congested kitchens challenging to work in, but they are also a safety hazard, as having less working space increases the chances of a cooking accident. Renovating your kitchen can declutter your kitchen space.
You can also increase the number and size of cabinets when you remodel your kitchen, giving you more storage space and leaving your kitchen space roomier. During the process, you can also review what items you have in your kitchen inventory.
Discard unnecessary and damaged items and reorganize the area to give yourself a clean and spacious kitchen. Save
2. Save Money in the Long Run
When you remodel your kitchen, you also fix all sorts of problems that will cause you trouble in the long run. For example, your current lighting and appliances will be replaced by new, energy-efficient substitutes.
This can help you save some money on electricity bills. You may also have unsafe wiring or a mold and mildew problem, which can make your kitchen dangerous to work in and cost you money later on.
Getting these problems fixed in renovation is better than paying a significant sum of money if the situation worsens.
3. Increase the Value of Your House
Remodeling your kitchen is an easy way to increase the value of your house. In fact, kitchen remodeling returns your investment by around 75%. If the renovation costs seem high, they pay for themselves by giving your home a high resale price when the time comes.
Houses with remodeled kitchens are also sold faster as potential buyers prioritize comfortable and efficient kitchens in houses.
Endnote
A renovated kitchen can add a personal touch to the house. It will let you turn your house into a home and do wonders for your finances as well by increasing your house's value and finding and fixing potential problems before they arise. Remodeling can also declutter your kitchen, giving you a more functional, spacious area to work in.
Before you move forward with the renovation, make sure you have the budget for it and a temporary kitchen for the duration of the renovation.
Consider the new lighting and appliances when deciding on your new kitchen layout and its functionality. The better you plan your renovation, the more time and money you'll save in the long run.