When the basement floods, your items are put at risk. Unfortunately, the insurance company may not be able to replace all of your belongings. Waterproofing a basement will do and this is practically why it will be worth your investment.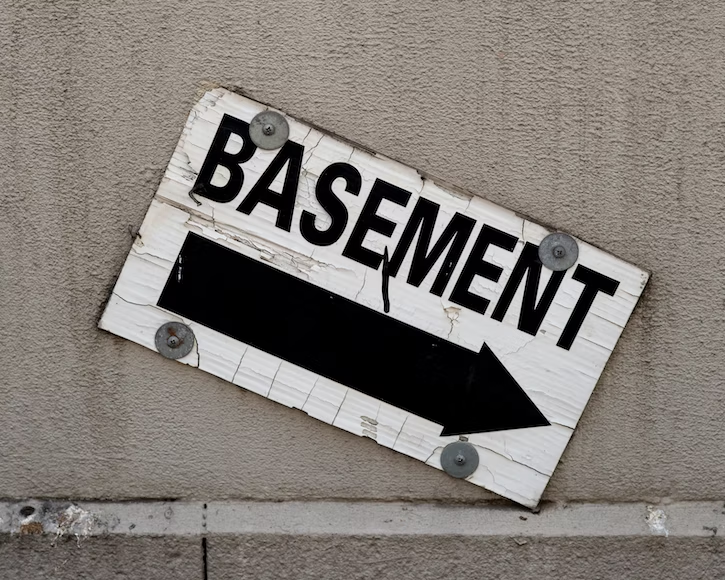 What Does Waterproofing a Basement Mean?
Waterproofing your basement is essential to the long-term stability of your property. Moisture in basements can lead to all sorts of problems, including mold and mildew, electrical issues, and plumbing disasters. Fortunately, there are solutions to prevent water from penetrating your basement walls.
Waterproofing your basement is done with a process called basement finishing, which involves sealing cracks and gaps.
The purpose of waterproofing is to prevent water from coming into the basement for good, meaning that you should never have to deal with mold or moisture in your basement again.
According to Paramount Rite-Way Masonry Co., the process involves scanning the walls for cracks or gaps, then filling them with sealants.
This can be done with regular old silicone, but professional sealants are also available for more durable waterproofing.
---
Read Also:
---
Reasons to Waterproof Your Basement
If you've ever experienced a flood in your basement, you know how much damage can occur when water pools in one area for too long. Fortunately, there are ways to avoid this costly issue with waterproofing a basement.
To help you decide if this is right for you, here are five reasons why waterproofing your basement is worth the expense:
1. Frustration-free Living
Waterproofing your basement ensures that you won't have to deal with the frustration of frequent flooding or leaks. Plus, waterproofing helps to minimize mildew growth, which can cause serious damage to your possessions if not dealt with immediately.
If you live in an area prone to flooding or where water tends to pool on the ground, taking steps to waterproof your basement will make life much more enjoyable!
2. Peace of Mind
Many things can lead to a wet basement. One of the most common causes of a wet basement is clogged and misguided gutters. If you allow your gutters to become clogged, then your basement will likely get water damage.
Other common causes of a wet basement include, but are not limited to: failing sump pumps, improper grading around the house, poor drainage systems, groundwater rising, inadequate ventilation in the basement, and more!
When it comes to keeping water out of the basement, the first step is to waterproof the foundation walls by installing weeping tile around the bottom perimeter of the house.
This allows water to seep out through cracks in the foundation wall which would otherwise leak into the basement. Next, install sump pumps that will divert water away from the walls and into other areas of your property.
Lastly, if you have an issue with rising groundwater or poor drainage systems, you have to call the experts.
Look into companies that do lawn aeration or hire someone with experience in plumbing to fix these issues so they don't cause problems for your home in the future! This gives you the luxury of peace of mind.
3. Protect Your Belongings from Water Damage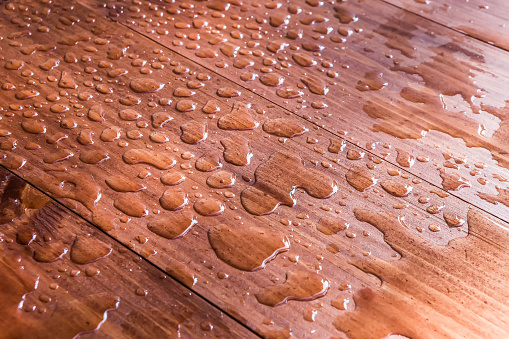 Protecting your basement from water damage is the top benefit of waterproofing. Basements are typically used for storage, which means protecting your items is crucial.
You can't replace everything in your basement, especially if you are renting. Protecting your belongings will save you time, money, and stress.
Water damage is one of the most common causes of property loss in America today. Water can destroy valuables such as family heirlooms, collectibles, books, and other items that you have spent years accumulating.
Protecting these items from potential damage is an excellent reason to waterproof your basement.
4. Increase Home Value
A recent study showed that homes with basements that are properly waterproofed increased in value by 10% more than homes without properly waterproofed basements.
Having a flooded basement will lower the value of your home significantly! Water can damage walls, flooring, furniture, and more.
If you plan on selling in the near future or would like to use this home as collateral for a loan in the future, it's worth considering waterproofing your basement.
Homeowners report an average of $1000-$2000 increase in property value when they waterproof their basement!
5. It Will Prevent Mold Growth Which Causes Health Problems for You and Your Family
If your basement continually floods, mold, and mildew will start to grow on walls, ceilings, and even on your belongings. The spores will expand into all areas of your home and affect not only the look but also the air quality.
In addition, mold and mildew spores love damp environments. If they are present when there is water damage in your basement, they will grow very quickly.
Mold and mildew can cause serious health problems when inhaled or when it comes in contact with your skin. It can also eat away at electrical items stored in the basement such as televisions and computers!
It's best to prevent mold and mildew growth by waterproofing your basement to keep moisture away.
6. Save You Money
Many people think waterproofing a basement is a waste of money. In reality, waterproofing a basement can save you from a large loss.
Waterproofing your basement will stop the flow of water through your floors leading to rotting floors and subfloors that can be very expensive to replace or repair.
Takeaway
Water damage is not fun and there are risks involved, so waterproofing a basement will be worth your investment! You can save yourself from a lot of stress and headache if you decide to waterproof your basement early on.