The entire world looks forward to Christmas and you can surely decorate your house beautifully this Christmas on a tight budget with some imagination.
Surely you can decorate your house this Christmas in full splendor. We all love decorating for the holidays. Each year we re-decorate our house for warmly welcoming our friends and guests in style. We like to give the best possible looks to the interiors and exteriors.
How to Decorate for Christmas on a Budget
Here are some great and inexpensive ideas to decorate your home this Christmas on a tight budget.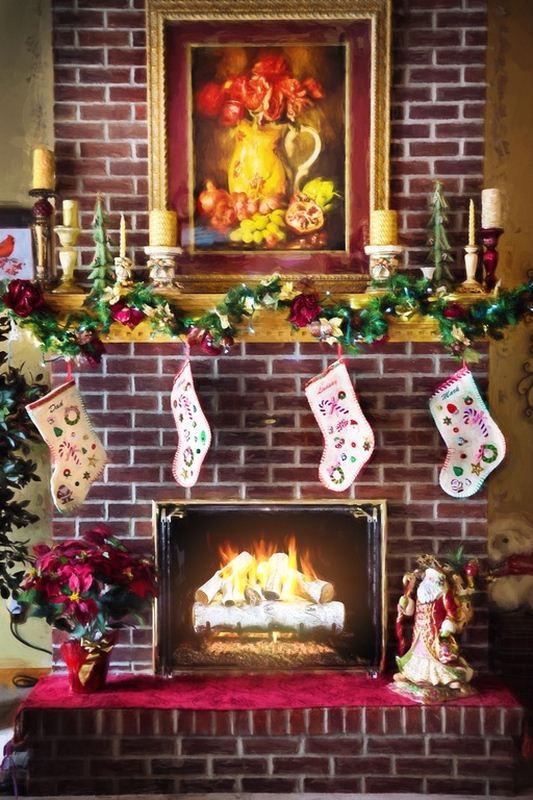 ---
Read Also:
---
Beautify the Fireplace Mantel
You can hang stockings and lights or drape your mantel using a garland. You can even display candles in different sizes and shapes. Just experiment – try displaying festively framed photos of your family.
Beautify the Stair Rail
This is a given, but trust me, very few actually do it. Grand staircase all wrapped in lights and garland is an amazing sight for all to see, especially on Christmas! The effect is stunning. You can easily have the same effect in your house. It's really easy! You can carefully wrap your banisters using garland. Just buy an inexpensive green boxed garland – or even real garlands. Whatever budget you can handle….just do what is best in your case.
You can even wrap the garland with some white lights to create a wow effect! You can tie the Christmas ribbon bow on the top and at bottom of the handrails. If you have plenty of ribbons, you can wind the same around the stair rail. Don't wrap this ribbon in the same way as you wrapped on the garland….offset it a bit. Now you will get the great decorating look!
You can add some Christmas ball ornaments and loosely hand them onto the garland all along the stairs. This will give a luxurious look to your house.
Add Some Brightness to Your Christmas Tree
It's very easy to string all those beautiful lights onto your Christmas tree. You can wrap each individual twig and branch with fancy lights. Though the process may be bit tedious, yet the result will surely be breathtaking.
Hang Wreaths
It's customary to hang wreaths on the front door of the house. You can also hang them on your windows – and not just outside but even inside your house. You should not do this on all your house windows but only the ones which require extra Christmas spirit! And you can even hang the wreath over your fireplace, bookshelves, etc. you can even add bows to all of these to create great visual impact.
Use Garland
Just like wreaths, you can add garland to your decoration ideas. You can wrap them on the banisters, frame the doorways. You can even drape the garland with fruits on your house doors. Garlands can be added everywhere!
Create Some Memories by Using Small Decorations
You can decorate your house using small decorations you got in the past few years to recreate old memories. These can be placed strategically throughout your house to create an ambiance for the Christmas.
You Can Add Some Character to Your Front Yard
Nicely decorate your front yard. You can display white lights on the garden shrubs. Similarly, white lights and garland on the main door create a festive mood.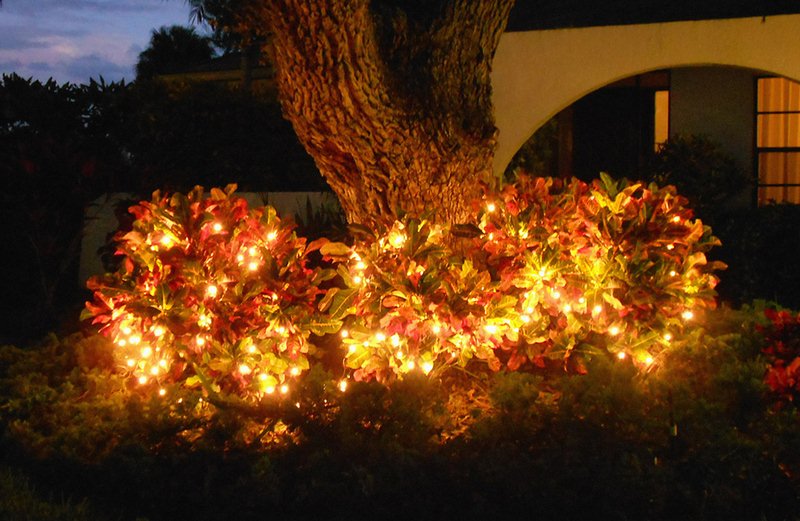 Evergreen Colorful Candles
Soft flicker of the colorful candles can add to the festive mood of your house. you can shop for them in the market. Everybody loves candles and they look great in windows too. You can light a few candles around your house. The smell of holly and cinnamon is really delicious.
Try to Place the Wrapped Gifts/Boxes at Strategic Places
You can wrap the gifts/ boxes in the shiny paper and tie colored ribbons on them and then place them all around in your home. What great fun! You can even place such gift boxes in blank corners, bookshelves, under the Christmas tree! You are actually adding some Christmas cheer to the place where you are placing these boxes. A novel way to decorate!
Decorate Your Dining Table
You can nicely decorate your dining table. You can pull out your holiday dishes with Christmas trees, Santas and reindeer painted on them. And you can even place some colorful mats on the table to add color. Add some beautiful centerpiece and light few votive candles.
Try Filling All Glass Vases With Sparkle and Cranberries
You can fill the glass vases with glass stones, pine cones, salt or some fake cranberries. And you can even use Christmas balls! You can use your imagination to bring colors to your house. This is really a professional decorator's trick. It looks great!
Cherish Your Christmas Memories
You can use your family photographs from past Christmases and fix them in decorative frames, red frames, and shiny golden frames. These can easily be placed at different places in your house. Seeing these you will start remembering your old memories and would start sharing the same with your family and friends!
Ornament Bowl
You can take a big bowl and fill the same with Christmas balls. You can also use colored balls in unique shapes and place them in the bowl. This bowl can be placed on the dining or coffee table.
Lastly, hang some jingle bells on your doors and mistletoe above your doorways. They will look great and add a final touch to Christmas celebrations!