Let's face it, Christmas wouldn't be Christmas without all the lights. Yes, the utility bills will start to increase during the festive season, but it has been a big part of the holiday for several years.
Christmas can be a very expensive time for many households, having to fork out a lot of cash on presents and food can burn a hole in many people's pockets.
Having to pay a lot for utility bills can also cause a headache too, which is one of the reasons so many people are investing in solar Christmas lighting this year.
Apart from the initial fee, these lights cost nothing to run because they rely on solar energy for power.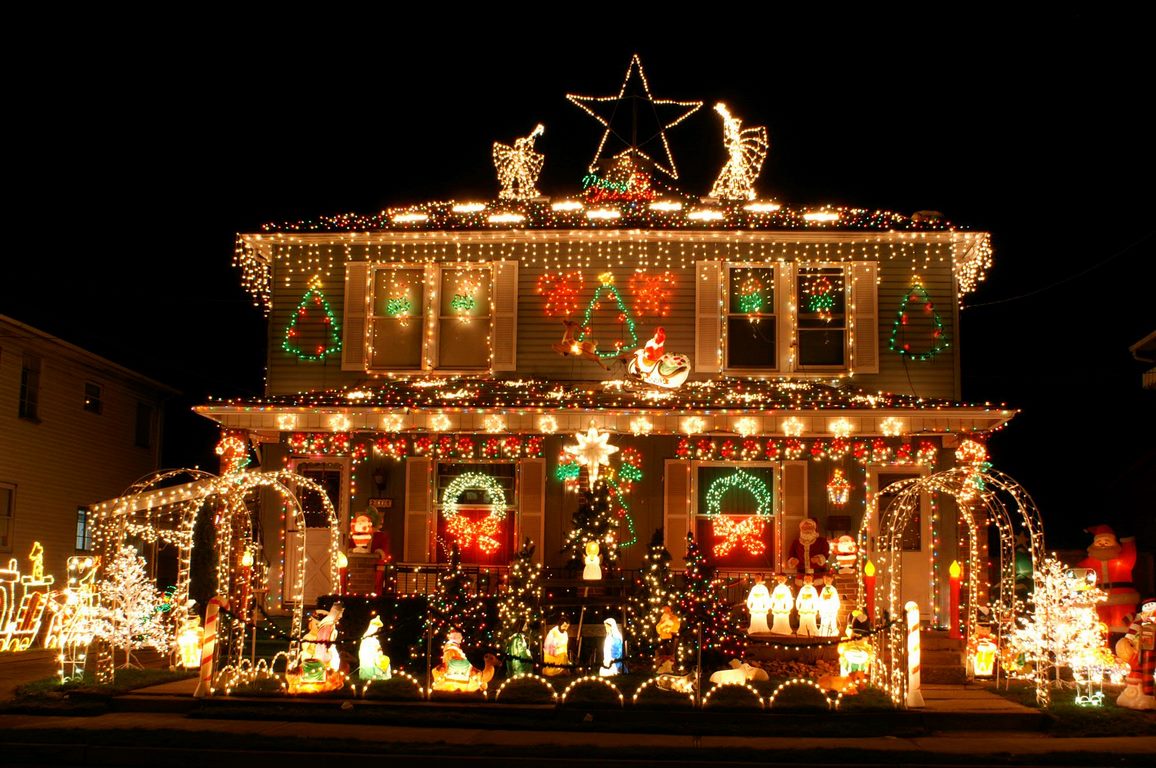 There are a wide variety of solar Christmas lights readily available in traditional lighting stores or on websites and marketplaces on the web.
You will have no issues finding Christmas lighting that will look great in your garden.
Solar Christmas Lighting Can Help Teach Children About the Environment
At the moment, we are seeing more global warming issues around the world on a regular basis.
However, a lot of children are unaware of what is happening, and how it is going to impact their lives.
Educating children about the importance of using solar energy is vital, but trying to get through to them can prove challenging.
A lot of families like to put up their Christmas lighting together, and they do this as a tradition each year.
Even if you and your kids don't do the lighting together, if you invest in solar Christmas lighting it might be a good time to start getting the children involved.
Not only will it be nice to have a second pair of hands helping you set up the lights, but it's also a fantastic opportunity for you and the other adults to teach kids about the benefits of using solar energy.
These memories often remain in a child's mind for many years, and if they take it on board they might want to invest in solar energy and other environmentally friendly products in the future. Using products like these helps set a good example for the children.
High-Quality Lights
A lot of people associate Christmas lights with low-quality products, but there are plenty of top-of-the-range solar Christmas lights available.
Some even use flexible copper wire to create these lights. The materials used for most of these lights are often strong, so each of the lights is durable.
Once the holiday season is over, you should have no problems storing away until the following year.
They are designed to last for a very long time, so don't expect to have to replace them regularly.
---
Read Also:
---
They Look Great
There are plenty of different types of solar Christmas lights to choose from, you are bound to find lights that help create a nice Christmas atmosphere without destroying the look of your home.
There are lots of unique designs to choose from, so you can go off the beaten track if you like.
Most solar Christmas lights are designed for both indoor and outdoor use. However, consider reading the small text before spending your hard-earned money on the products.
If you are buying lights for your yard, keep in mind that they will be on display during the winter months, so they might have to withstand bad weather conditions.
Check if they are waterproof and if the material around the actual light is rustproof. Some are foldable and flexible, but not all.
If you try to bend some of these lights they will break. Although most solar lights out there are durable, others tend to break easily, so consider checking out customers' reviews first.
Also, find out what type of warranty comes with the lights, even if you have bought them online.
Conclusion
Unfortunately, many people get electrocuted during the Christmas period due to problems with traditional Christmas lights.
All the messy cords and cables can prove extremely dangerous, and trying to manage them is almost impossible.
If you have young kids around your Housefull, having these lights can be a recipe for disaster.
Homeowners don't have the same problems with most of the solar lights on the market.
Another common problem during the festive season is the number of fires caused by traditional Christmas lights.
One small problem with any of the lights can start a fire, putting everyone inside and outside in danger.
To reduce the risk of fire starting, solar lights have proved a lot safer. Because they are not plugged into the mains, the chance of a fire starting is a lot less.
The batteries that are used in most Christmas solar lights are not likely to spark either, so homeowners don't have to worry.