Timeless outdoor decorations of white lights and natural greenery will look good throughout the winter, long after the Christmas decorating season has ended.
Christmas decorations begin to look dated after the first week of January. Extend the holiday feeling outside for longer with the classy winter-themed decor, outside lights and lots of interesting greenery.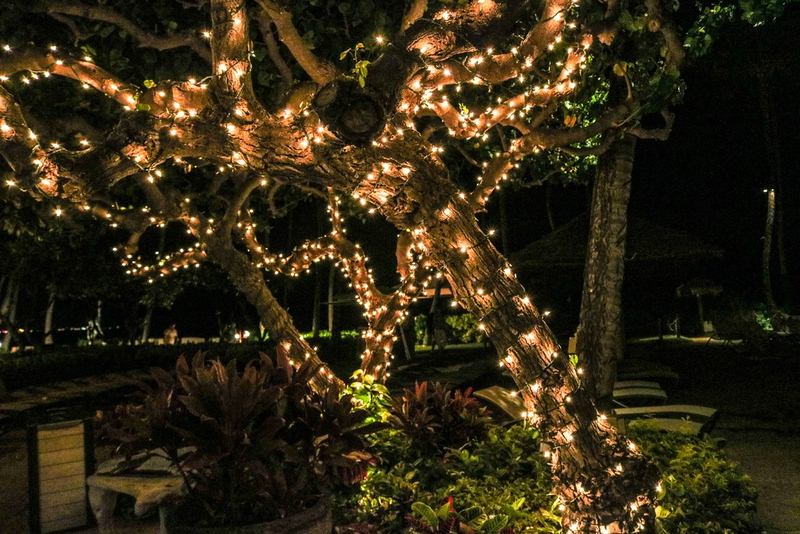 Classic Outdoor Christmas Decor Lasts Past the Holidays
---
Read Also:
---
Outdoor Christmas Lights
For a classic decorating style, choose strands of white outdoor lights rather than icicle lights. These simple lights can be wrapped around trees, bushes, and shrubs and enjoyed during the holidays and beyond.
Newer LED lights are more energy efficient and are an economical choice for year-round lighting. A winter wonderland or an enchanted summer garden can be easily created using the charm of twinkling white outdoor lights.
Natural Christmas Wreaths
Keep outdoor decorations classy with elegant evergreen wreaths. Modern, stylish choices include magnolia, eucalyptus and boxwood leaves. Grapevine, hydrangea, and balsam are also popular additions.
Avoid the typical red bow and add colour to the wreath with dried pomegranates or fake fruit like pears, oranges, and berries. A front door is a usual spot to hang a wreath, but gates and fences are also good spots to display outdoor holiday decor.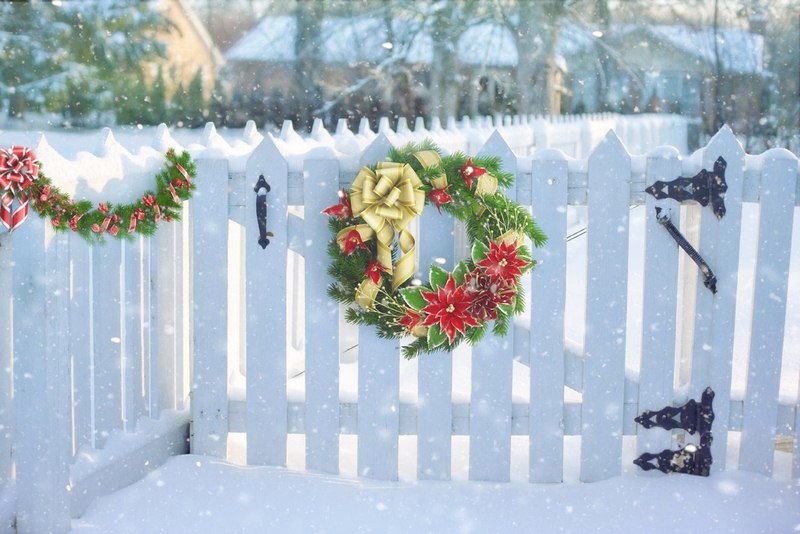 Unique Holiday Decorations
Think outside the Christmas monthly decox box decor box when choosing outdoor decorations. Buy a used pair of small, girl's skates, leave as is or spray paint in silver or gold. Wind coloured ribbon through the laces and leave extra to tie in a bow and hang. Fill the skates with tissue paper and top with tiny Christmas ornaments.
Note: As the skate blades may still be sharp, it is best to hang this decoration out of the reach of children, and preferably not on a door.
Christmas Gardens
Over the past few years, garden urns and planter boxes have become fashionable ways to showcase outdoor decorations over the holidays. No longer just for warmer weather, cast iron urns and window boxes are now filled with a mix of natural and artificial greenery, like pine boughs and cones, spruce branches and boxwood.
Add some height and drama to a homemade Christmas arrangement with red or yellow dogwood twigs or birch branches.
Or, save time and energy by purchasing a professionally designed outdoor holiday arrangement from a local florist or garden centre. Patient and thrifty buyers may want to wait until closer to Christmas, when outdoor decor, like wreaths, garlands, and planters, usually go on sale.
Bargain Outdoor Decorations
Whether you spend a little by doing it yourself, or a little more, by purchasing professionally made designs, choosing classic outdoor decor is always a bargain, as the look stays fresh and fashionable throughout Christmas and beyond the holiday season.
Classic Holiday Cocktails
A classic cocktail, like French Kir Royale, can be served at Christmas and throughout the holiday season, while chocolate truffles flavoured with chestnut, orange or coffee are quick and easy to make gourmet treats.