Luxury interiors incorporate the highest quality finishes, exceptional design, and unique touches.
But beyond these characteristics, luxurious interiors are also defined by comfort, practicality, and, often, minimalism.
When visualizing luxury interiors, there's a good chance the homes of celebrities come to mind.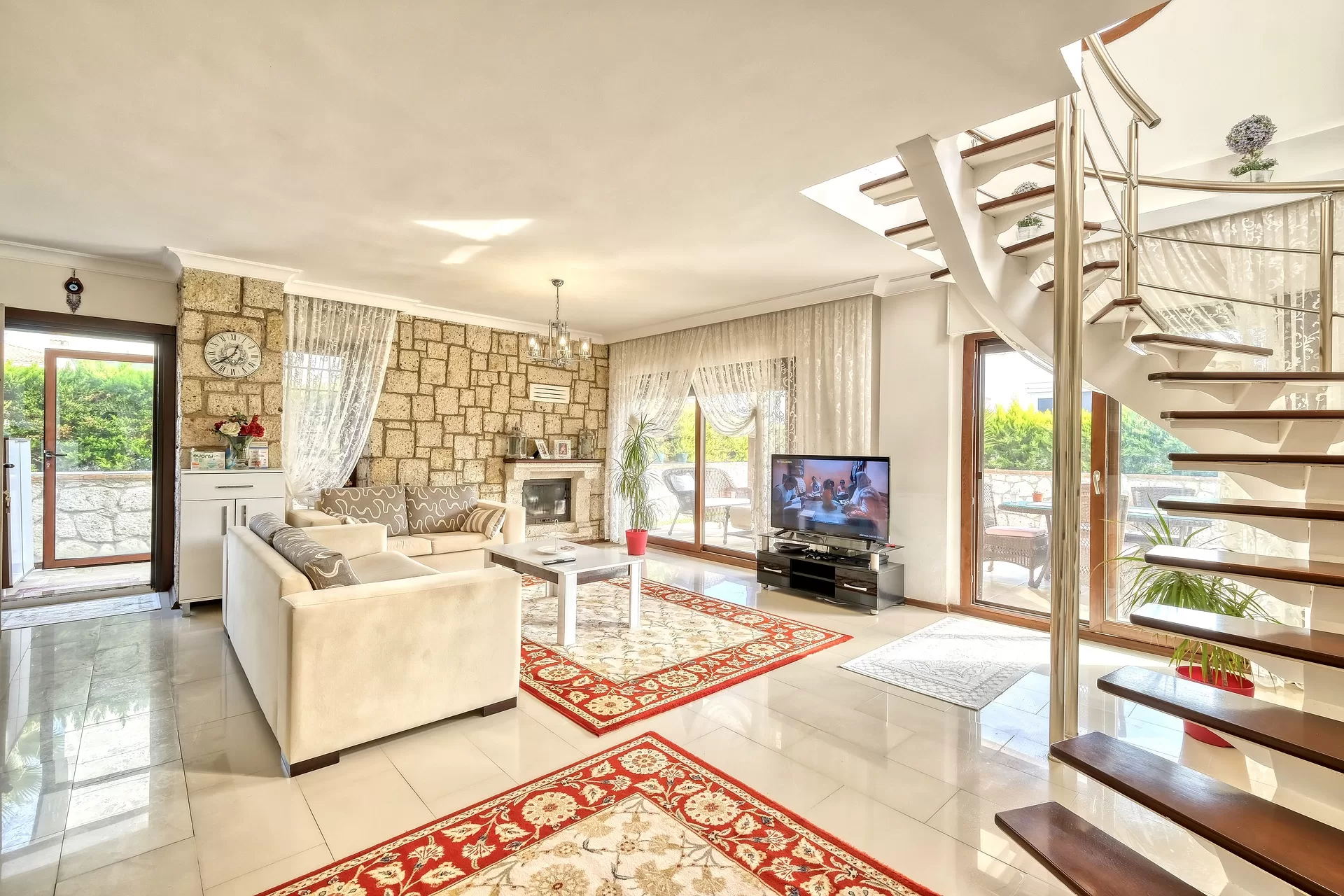 You probably envision clean interiors with elegant contemporary furnishing and glamorous decor details.
But if you're having a hard time envisioning the perfect decor details, we've listed some classy options for you to consider.
Fine Art
One of the most notable details in luxury homes is bespoke art.
There's no doubt that large, expensive, original artworks are always present in these homes.
Whether you opt for fine art sculptures, oil paintings, or classy abstract designs, incorporate artistic flair when decorating your home.
That said, when placing artwork on walls, choosing the right size canvases is crucial.
Bigger is always better, so have art made according to wall size.
Luxury Clocks
Smaller details are crucial to any interior design concept; it's the little touches that tie things together.
Accents like a luxury clock can complete a room and make clean interiors feel a bit more lived-in.
---
Read Also :
---
When it comes to wall and desk clocks, it's vital to choose the highest quality you can afford.
Unfortunately, there's no skimping on quality when creating luxury interiors.
High-end Area Rugs
If you're trying to create luxury interiors in your home, it's best to steer clear of affordable, mass-produced area rugs and instead opt for high-end carpeting solutions.
Ample wool, Persian, and rugs crafted from luxurious silk fibers are top options.
These area rugs will make a statement while offering long-lasting durability.
Quality Drapes
Luxury homes incorporate decor with a minimalist approach.
This means you won't have much to work with, as you will need to steer clear of decor that can contribute to a cluttered look.
So, functional room essentials like drapes double-up as decor.
Instead of fitting windows with the most affordable or ordinary treatments, consider high-quality fabrics like velvet, suede, silk, and other lasting fabrics that make a statement.
It's also essential to fit drapes perfectly to window sizes.
Make sure the drapes don't bundle up on the floor, and instead opt for custom-fitted window treatments.
Bespoke Light Fittings
Nothing screams luxury more than custom-made light fittings.
Instead of holding onto those outdated, dull light fixtures in your home, upgrading them with elegance can genuinely transform the space.
As with drapes, luxury interiors need to make the most of practical decor.
Lighting fixtures can draw attention and grab attention, depending on the design.
Look for chrome pendant lights, oversized designs, and high-quality materials. Otherwise, recessed lighting is another elegant option.
Whether you're still planning luxury renovations or you've already made the investment and are now left with the smaller details, the correct decor elements are essential in any interior style.
But bear in mind that less is always more when decorating luxury homes.
That said, when choosing the decor, always prioritize quality and look to complete your luxury home goals.