Our kitchen knives are something we often take for granted, but the truth is that good kitchen knives don't come cheap, which is why it's so important that you take care of them and get the most out of them.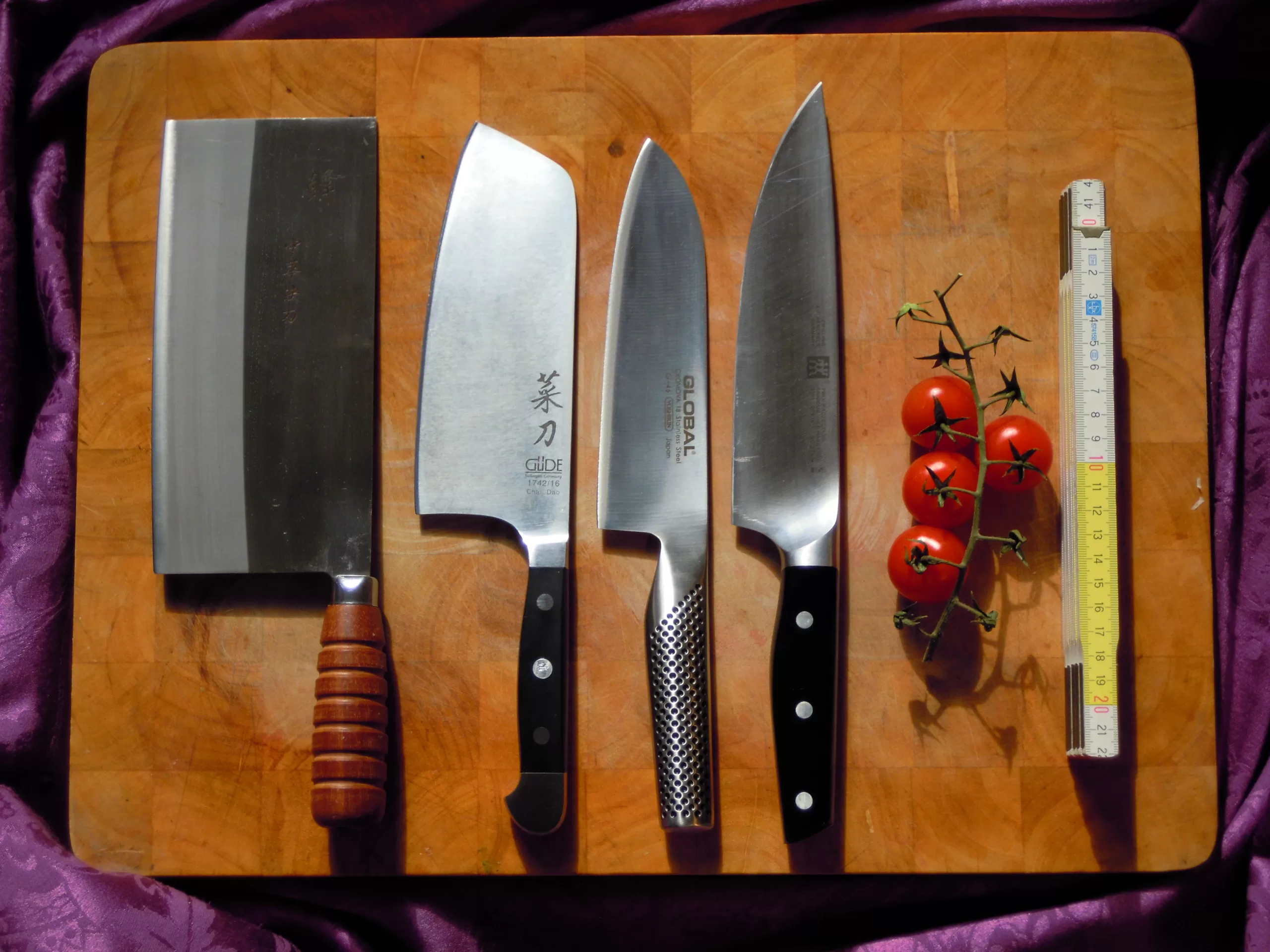 Of course, this can be easier said than done, since most people don't know how to get the most out of their kitchen knives.
Luckily, this post is here to help with that, so keep reading to learn more.
Take care of them
The first thing to remember is that if you take good care of things, they are bound to last longer and stay in good condition.
The same goes for your kitchen knives.
Therefore, you need to make sure that you are keeping them clean, and regularly sharpening their blades as part of your knife maintenance routine.
This will keep your knives functioning a lot better for a lot longer.
To sharpen your knives, you will need to get a whetstone or knife sharpener and learn how to properly use it.
Just be sure that you are careful once you've sharpened your knives so that you don't accidentally injure yourself!
Store them correctly
It's easy to chuck your knives into a drawer with other kitchen utensils and call it a day, but this certainly isn't the best storage solution.
Firstly, doing so means that there will be constant friction against your knives' blades, which of course means that they will get damaged.
---
Read Also :
---
And aside from that, having to put your hand in a drawer full of knives if you want to retrieve one is a safety hazard.
We'd recommend opting for a knife block to keep your knives stored safely.
And since you're busy revamping your storage, why not use this as a chance to organize your whole home?
Use them for their intended purpose
Knives aren't a one size fits all kind of product. In other words, you can't rely on one knife to do multiple jobs.
If you do, the chances are your knife won't last very long, and you'll also be making things more difficult for yourself.
Instead, you should educate yourself on which knives to use for which tasks.
For example, if you want to cut a steak, using a butter knife certainly isn't the best route; rather opt for a proper steak knife.
Work on your chopping skills
Finally, if you want to make the most of your knives, you need to know how to effectively use them, and the best way of doing this is to practice.
The more time you spend in the kitchen, working with your knives, the easier it will be for you to select the right knife and get the job done as quickly as possible.
Many people view all aspects of cooking as an art, and that includes your chopping skills! If you're curious to learn more and you're ready to take your skills to the next level, click here for some tips on cutting vegetables.