Calling all bookworms: if your collection of books is getting out of hand, it's time to up your interior design game.
No matter how many books you have, there is always a clever way to make space for them.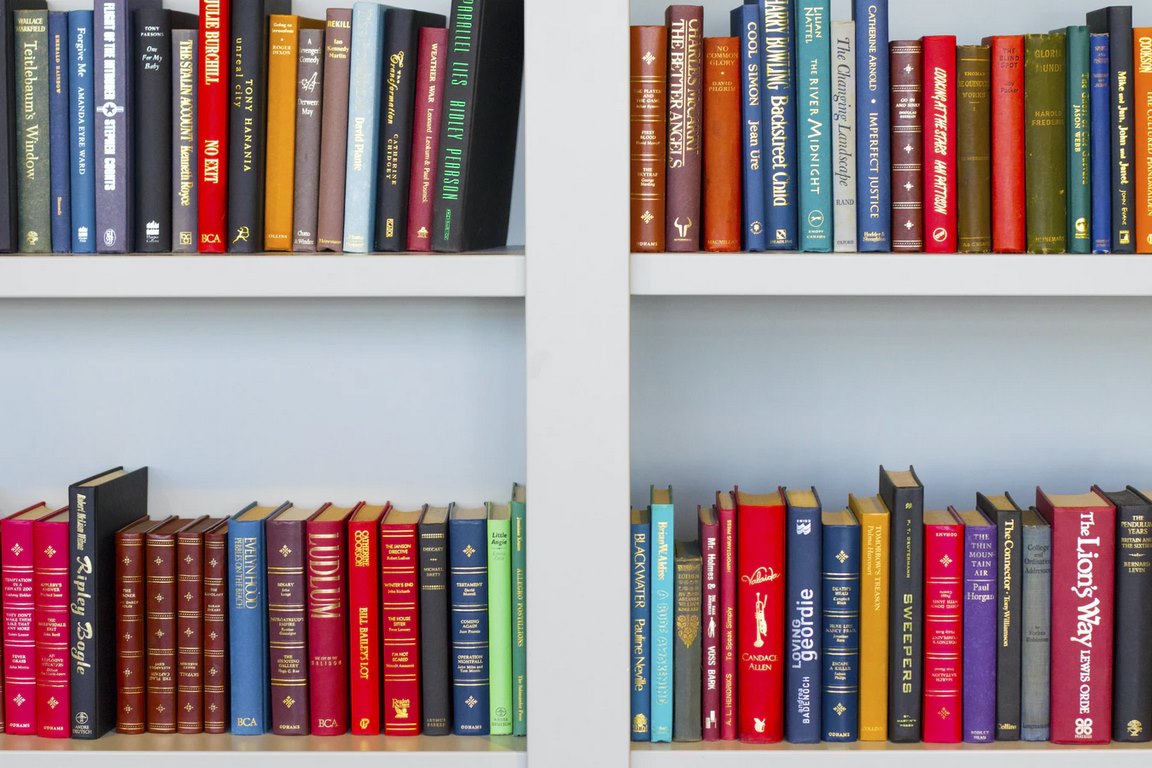 You can store your books in innovative ways that are not only practical but also stylish and modern.
Books add a special essence to a home, and with some tweaking here and there when it comes to storage this can create a stunning effect for your home.
Here are 5 amazing home interior ideas for all the dedicated bookworms out there.
1. Create A Book Nook
A book nook can take many forms, for example, in some homes, there is a space carved out in the wall that is there for shelves, cupboards, or other bits of furniture.
Instead of covering up this beautiful space with a cupboard, consider using open shelves to store books.
If your nook is big enough, you can even have a little seating area at the bottom so you can hide away and get lost in a good book.
This sleek design makes you feel closed off from the world and creates that cozy atmosphere for a perfect reading spot.
2. Staircase Library
There is so much wasted space under staircases, so why not optimize that space and turn it into a stunning staircase library.
This way of storing your books is highly practical and isn't in anyone's way. Also, it looks neat, sleek, and overly pretty awesome.
This is an especially useful option for those with smaller houses as it doesn't take up any floor space.
---
Read Also:
---
3. Book Filled Ladder Shelves
Ladder shelves make an excellent addition to any home! They come in all shapes and sizes so there will be something for every budget and every home.
Even in smaller houses, there is always room to squeeze in a ladder shelf, and if you are looking for smart space-saving ideas visit tinyspacesliving.com/11-different-types-of-bookshelves-for-small-houses for some serious inspiration.
Ladder shelves have increased in popularity over recent years due to their modern and stylish essence.
So combine this with some worn and torn books and you are creating a cute little home library all for you to enjoy.
4. Children's Home Library
If you have children then you might want to consider setting up a home library for them!
There are lots of fun bookcases that come in different shapes, such as trees, hearts, footballs, and so on.
If you install a tree bookshelf in your child's room this will encourage them to read and it also makes the idea of reading more fun.
You could stick it in one corner and adapt the wallpaper in it/around it to mark it as a clear reading zone.
A fun bookshelf has a lot of potential for brightening up any old room
Research has shown that children who have access to a home library positively impact their cognitive function.
For instance, a study conducted by the Australian National University found that kids who grew up in a home with access to at least 80 books, were better at literacy and numeracy in adulthood, compared to those who did not have access to a library.
So if you want to positively encourage your kids to get reading, a home library is well worth investing in.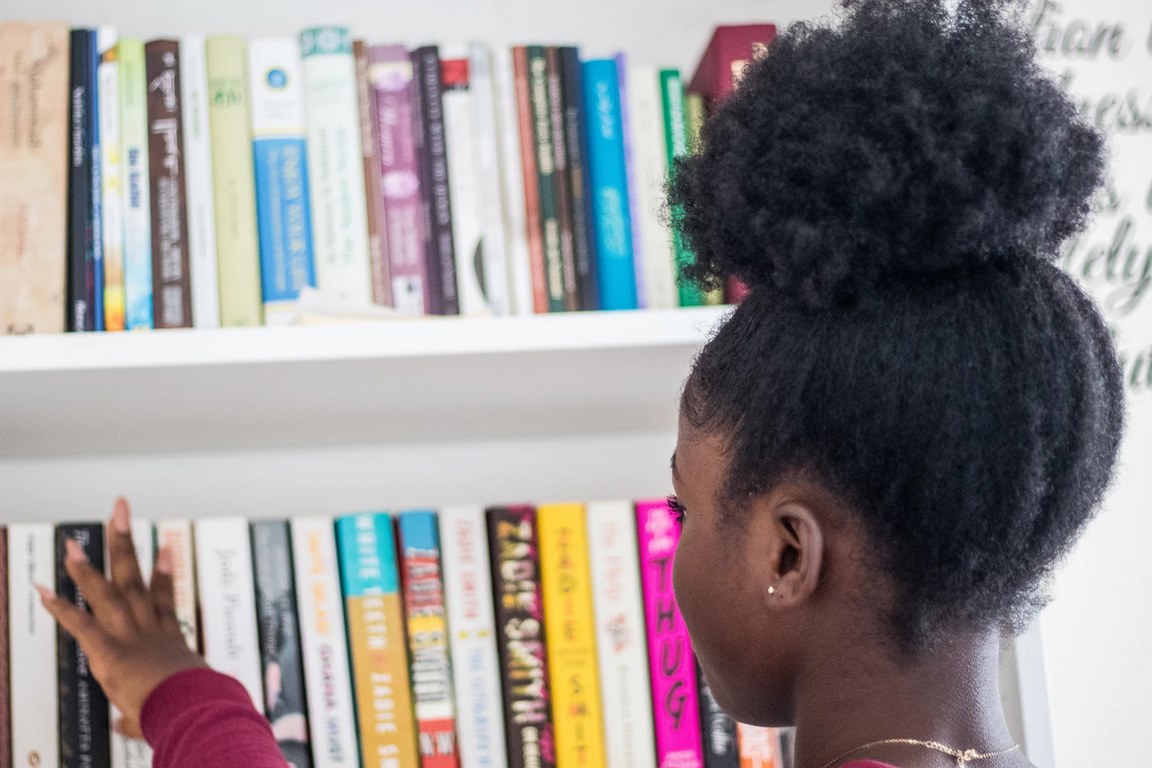 5. Reading Rooms/Zones
If you are fortunate enough to have a spare room in your house, you could consider turning the space into a designated reading room.
Fill it with books, blankets, candles, and cozy furniture to create the ultimate reading atmosphere.
Just imagine yourself with a hot chocolate or a glass of wine sitting in a rocking chair while reading your new favorite book. Sounds like bliss, right?
If you do not have an extra room then there are ways to work around this. So, if you take your living room as an example, you could dedicate one corner of the room to be your reading area.
Use furniture to create boundaries from the rest of the living room so that it almost feels cordoned off from the rest of the space.
Put up a cubical book shelving unit, throw down some blankets, cushions and pop on a cozy little lamp and you have yourself a sweet, reading haven.
While there may be noise going on around you, a helpful tip is to put on some noise-canceling headphones so it feels like there is nothing else going on around you.
This is another option that is popular with the kids as they can submerge themselves under a blanket, headphones on and shut out the world.
Even if they aren't reading, at least they are in a space that subconsciously reminds them and encourages them to read.
6. Built-In Cabinets
Installing built-in cabinets into your home is a practical and stylish way to create a little extra storage space across the house.
Depending on the build of your house, you can pretty much put these cabinets anywhere.
If you have a room that you need sprucing up, you could use built-in cabinets by the windows to make the space feel unique from the rest of the house.
On those cabinets, you can store books, trophies, house plants, photo frames, and more.
These little trinkets here and there make it feel more personal. It becomes a library that reflects you, and not just any old library you go to visit.
Built in-cabinets can be more costly to implement than using your bog-standard shelving units, but consider it a long-term investment as they last a lot longer and generally look a whole lot better.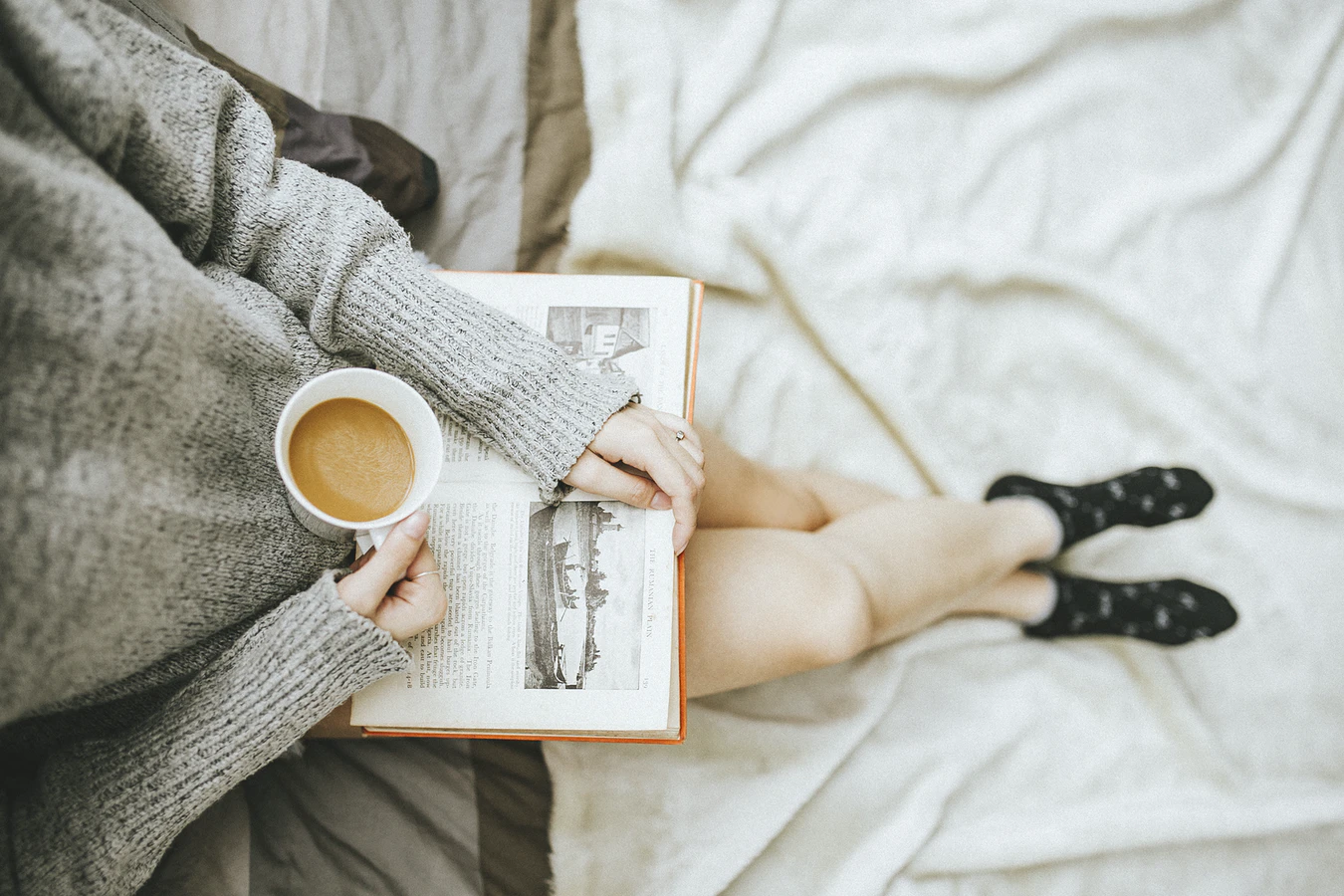 The saying "A house with books is a body without a soul", is one that I am sure will resonate with all you bookworms out there.
With these six amazing home interior ideas, your home will be neater, sleeker, and generally just more practical.
Your books will be comfortably and cleverly stored away, without stealing the limelight or dominating the essence of your home.