Your home's wall is the best way to show off your personality, unique taste, and sense of aesthetics.
Mounting a typical painting of Picasso or a magnum opus of Rembrandt in your living room will exude your taste in art and culture to your friends, coworkers, and guests. When there are plenty of wall art pieces to choose from, the task becomes all the more difficult.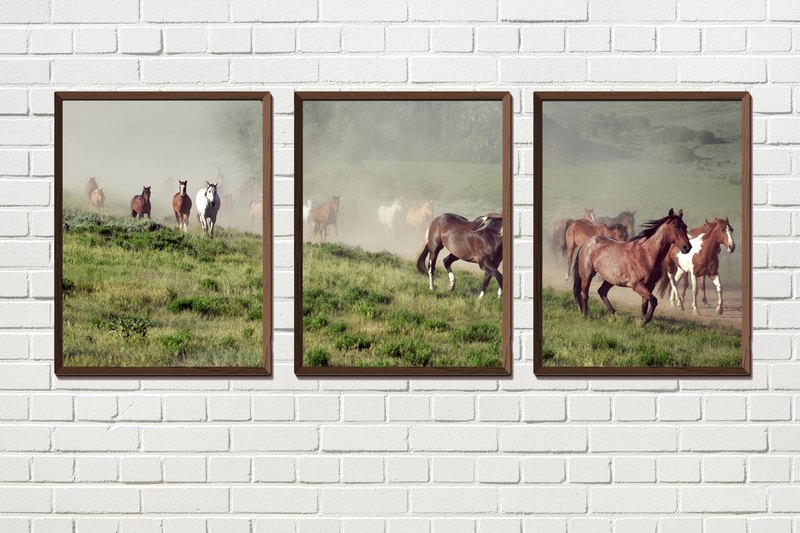 According to an article published on https://www.huffpost.com, you must use a mishmash of high and low. Choose $25,000 paintings with $200 dollar street art. Mix styles and periods that tell an interesting story to your guests.
How to Choose the Best Wall Art for Your Home Interiors
Here are a few ways to pick out the best wall art for your home:
---
Read Also:
---
Paintings
If you have a proclivity towards history and grandeur, place works of timeless painters such as Leonardo da Vinci, Claude Monet, Van Gogh, and many more. It will help to enhance the artistic look and feel of your home.
Splurge on wall paintings by Michelangelo, Vinci, Picasso, and other great painters or artists to adorn your living room or personal reading area.
You can add grace to a traditional living space with the colorful and impressionist works of Monet. On the contrary, if you own a modern home, choose works of masters like Picasso and Kandinsky.
Photography
When it comes to decorating your home's walls, it is not restricted to paintings alone. Make your room walls look classy with an assortment of artistic photographs.
For example, framed wall photos featuring images of interesting figures, nature, or monuments are smart additions to adorn your hallway or home office.
If you have a modern bedroom, on the contrary, choose canvas-style photography. Alternatively, you can place a framed photograph that matches with the current furniture tone of your room.
Research online and look for fine art galleries like MacFineArtJupiter to make the right choice. You will be surprised by the outcome because you can pick from the best works of art for your home's interior decor.
Modern Wall Art
Contemporary wall paintings or photographs range from abstract illustrations to scenes from urban life. Opt for small works of art to show off your predilections for the finer things in life or emphasize your liking for detail and method.
When it comes to modern, black and white wall art, it keeps the color perception of your living room wall straightforward and uncomplicated with stark contrast.
You can also choose modern wall art that comes with a splash of color that strikes out against the simple, easy shapes of your modern home décor items. Add a striking canvas triptych over your couch or your bed to exude style in your contemporary living room or bedroom.
Even a five-part décor piece on your room walls with a huge space will make your home look appealing and tasteful. It is all about your choice of modern wall paintings, photographs, glass art, or wall hangings.
Conclusion
Now that you have these tips handy, implement them to decorate your home walls with the best art pieces.