The end of spring brings with it a lot of changes, like longer days and warmer weather, but it also means your lawn will go through changes.
Sweltering heat and a lack of rain can cause your lawn to wilt and dry out if you're not careful.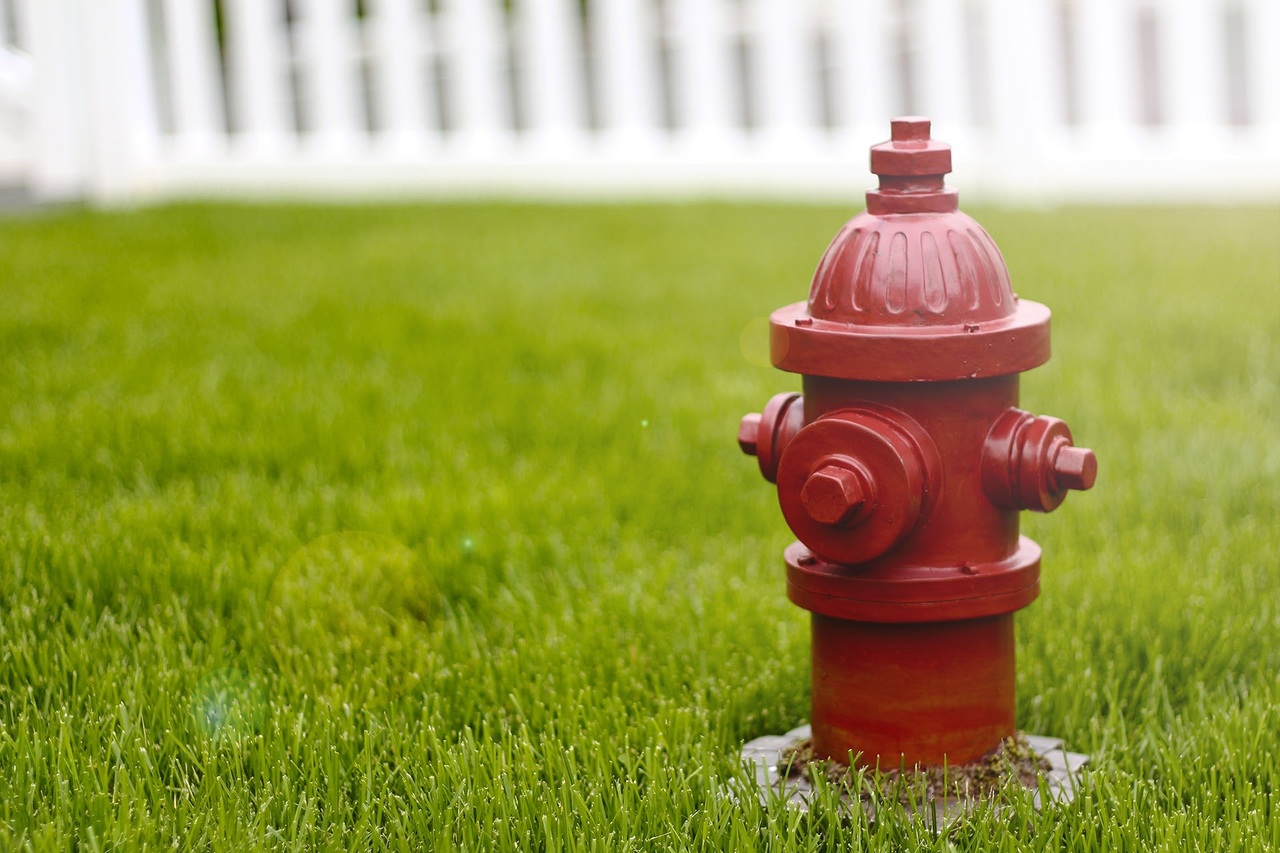 To reduce the likelihood of your lawn turning into a barren wasteland, you need to take preemptive steps to ensure your lawn stays lush and healthy.
Here are 4 ways to protect your lawn this summer.
1. Water, Water, Water!
During the summer months, your lawn is absorbing all the water it can from the ground, but that's not enough most of the time.
To protect your lawn from the hot summer days, you need to mitigate sun damage by watering carefully.
If you water during the hottest parts of the day, the water will evaporate before the grass has had a chance to absorb it.
To ensure your grass gets its much-needed water, you should water during the cooler moments of the day. The best times to water are early in the morning or late in the evening.
2. Demand Protection
Summer brings contractors to many lawns. If you have a contractor who is doing any outdoor work, you may end up with torn-up patches of grass.
It pays to understand that it is no longer necessary for them to tear up your lawn to do their project.
Access mats, which are available in composites rather than the heavier traditional wood,  can protect your grass while the work gets done.
Many contractors will proceed without it unless you request it.
3. Don't Cut the Grass too Short
Most homeowners already understand that mowing their lawn too short can cause bare patches.
But during the summer months, cutting it too short can cause even more damage. By cutting your lawn too short, it'll struggle to grow.
Each blade of grass works to produce energy for the plant by absorbing sunlight. If you cut your grass too short, the plant will be unable to absorb enough nutrients to grow.
So by cutting your lawn extremely short, you're causing more damage and inhibiting growth.
---
Read Also:
---
4. Don't Over Fertilize
You've probably been told that fertilizer is a life-saver for homeowners with stubborn lawns.
While that may be true for most parts of the year, you shouldn't use excessive amounts of fertilizer in the summer.
During the spring and fall, your lawn doesn't struggle with high temperatures and a lack of rain, so the grass is able to absorb the nutrients in the fertilizer to grow.
During the summer, your lawn is experiencing high temperatures and a lack of rain.
When you add fertilizer, your grass will absorb the nutrients, but without water, the grass won't have the moisture it needs to grow.  This can actually cause it to die.
If you do want to add fertilizer in the summer, you need to water it well. In fact, you may get the best results with a seaweed-based fertilizer.
Seaweed fertilizers are supposed to help lower ground temperatures as well as adding nutrients.
5. Limit Foot Traffic
After a lawn gets professionally seeded, you've probably seen signs that say "Stay Off Lawn." These signs are useful because they allow the grass to grow while still in its most vulnerable stage.
During the summer, your lawn is vulnerable, and, if you can, you should limit its use during the hottest months.
Football, soccer, and other lawn games can wait until the weather is a bit cooler.
6. Park Your RV in the Driveway
Summer also brings out our RVs, boats, and other big outdoor toys.
It is important to keep these off the lawn. If you can't park everything in your garage or driveway, consider a storage unit.
When you are preparing your RV for a trip, you can move it back to your driveway.
With careful planning, you can protect your lawn and help your grass stay healthy despite the summer heat.