Organic lawn care is one of the best ways to maintain your lawn as it has little to no toxic output.
But it is also a slightly more complicated process as there are a few additional considerations you have to keep in mind before attempting fully organic lawn management.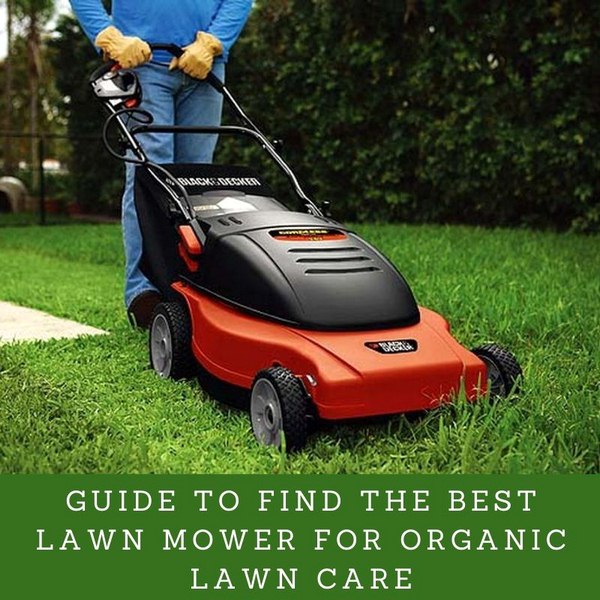 If you want to go completely organic, then one of the most essential things you are still going to need just like with regular lawn maintenance is a lawnmower like Ariens 915223.
In this comprehensive guide, you will find the information necessary to find the best possible riding lawn mower for organic lawn maintenance.
---
Read Also:
---
1. Determine the Type of Saw You Want to Use
If you want to keep the whole maintenance process organic then you can't use a gas-powered saw as it releases a considerable amount of unwanted waste.
In this case, your best bet is going to be either an electric or a mechanical mower. Both do not produce any waste and are great for organic lawn care.
A mechanical mower is good for small lawns with shorter grass as it requires you to manually push the mower. It needs a significant amount of effort from the user. But it is a very good option for anyone on a budget.
An electric mower, on the other hand, makes the task significantly easier as the electric motors drive the blades inside and make cutting grass much faster than a mechanical mower.
2. Look for a Mower with Appropriate Cut Width
This is one of the most important factors when it comes to choosing a proper mower. Larger width would mean, you get through your lawn quicker as you cut more grass in a single run. But a bigger mower is also bulkier to carry around and use.
It can also cause trouble if you have fencing and doors to your lawn which it might not fit through. So, carefully select a mower that is just big enough to suit your lawn.
3. Corded vs Cordless
This is a very common question when it comes to lawnmowers in general. Corded electric mowers tend to be more powerful and have a consistent supply of power thanks to being connected to an external power supply with their cord at all times.
This ensures a more efficient operation. However, they are limited by the length of the cord and are less portable.
Cordless, on the other hand, are limited in both power and operation time, requiring to be recharged often as their batteries dry out. But they offer plenty of portability and freedom when it comes to where you can use them.
 If you have a big lawn and do not mind recharging in the middle then a cordless mower will do just fine. But you can also go for a corded version by purchasing a bigger cord to suit your lawn size.
4. Mulching
This is a very handy feature for any good lawn mower you want to consider for organic maintenance. Soil always requires manure but getting hold of organic manure is not always easy.
A lot of electric mowers offer a solution to this by cutting the grass into small bits and spreading them back on the soil which in turn acts as natural manure.
This process is called mulching and it will save you a lot of time and perhaps even money in organic lawn care.
5. Blade Type
Since we primarily use mulching in this process, the blade mechanism is also an important consideration. The scissor mechanism you find in-cylinder mowers is a very good choice for this type of work.
They offer perfectly balanced cuts at the set height without exerting too much force on the bottom of the grass. This ensures that the remaining grass still stands strong and we get precisely cut grass pieces to use as manure.
6. Make Sure You Can Adjust the Mowing Height
This is a very important feature, especially for organic lawn care. Setting the appropriate height in accordance with the length of the grass will ensure that the mulching process is done properly and the grass bits are distributed back to the soil to act as manure.
Too many of these grass pieces will form a thatch that might harm your soil by preventing essential nutrients from being taken in.
Too little and you might not have enough manure in the first place. Being able to adjust the mowing height will give you the freedom to decide how much of the grass to cut each time.
Conclusion
Organic lawn care has always been a better and healthier way of maintaining your lawn. It certainly requires a little more effort but in the long term, it pays off benefits that are worth that extra bit of work.
This guide should help you to choose the best lawn mower that fits perfectly into the needs for organic maintenance.