Gutter cleaning is an integral component of maintaining curb appeal, as well as helping prevent costly property damage.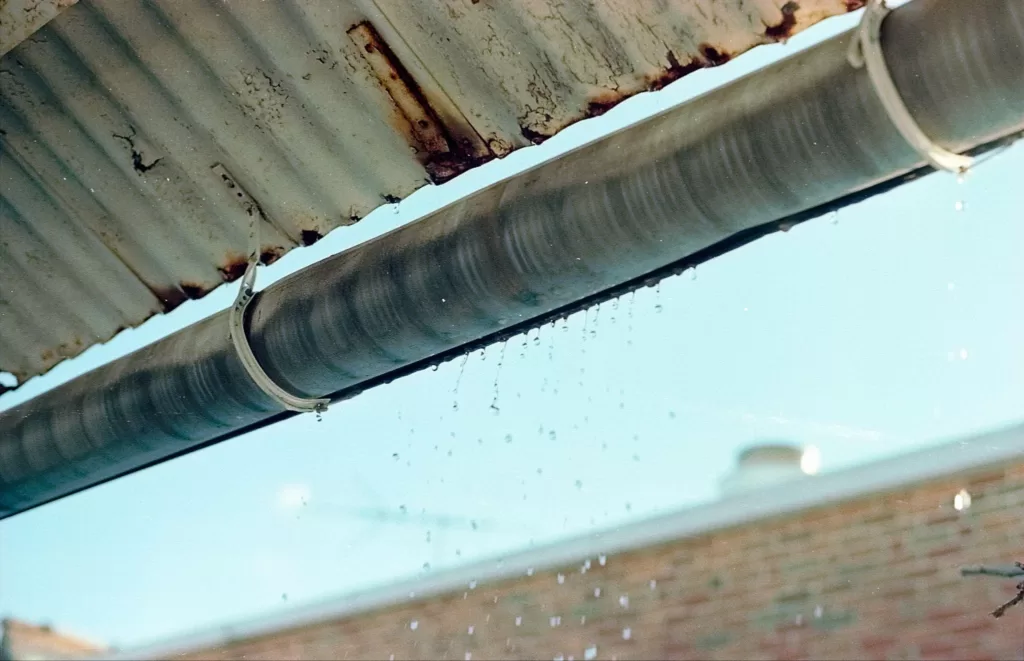 In this blog, we'll cover why gutter cleaning in Adelaide is essential and how you can find a trustworthy local company to conduct it for you.
When to Choose a Gutter Cleaning Service in Adelaide
Gutters play an essential role in diverting roof-level water away from your home to stormwater pits and drains, and can quickly become clogged with leaves, twigs, dirt, and debris that causes water to overflow into walls and foundation of your house causing structural damage as well as mold growth.
Regular gutter cleaning services help ensure the structure of your home remains safe preventing further complications down the line.
Selecting a reliable local gutter cleaning service provider is essential, as they will have the experience and know-how to perform their task without causing damage to your gutters or roof.
They should also have all necessary equipment and insurance cover to complete it safely and offer advice for preventative maintenance of both structures and gutter systems. You can check online for independent reviews to help you select a company.
Gutter cleaning can be an overwhelming and time-consuming task, which is why so many people avoid it altogether or postpone doing it until later.
Unfortunately, this could prove costly as gutters typically fill with debris during winter and need clearing before spring/summer storms arrive – postponing this work can lead to roof damage, uncontrolled water flow, and even rotting fascia boards!
Selecting the appropriate gutter protection system for your Adelaide property will also reduce the need to hire professional gutter cleaners.
A quality guard should keep most debris at bay, meaning your gutters may only require periodic hose-downs to clear away dust residue or other forms of build-up. They should still be checked regularly, however, in order to ensure they are in good working order.
---
Read Also :
---
Bushfire & Leak Prevention
Australia's diverse landscape and climate make it particularly vulnerable to devastating bushfires, which are known for spreading quickly across its vast terrain and costing lives, property, flora, and fauna as well as creating huge financial burdens on public bodies and individuals alike.
While bushfire risks cannot be completely prevented, proactive prevention strategies can greatly diminish their effects.
As one of the primary steps for protecting facilities from fire, one of the key aspects is clearing away materials like vegetation and hay that could spark a flame.
Australian bushfires in 2019-2020 burned over 18.6 million hectares, destroyed thousands of homes, and killed at least 34 people, highlighting the need for comprehensive risk-based fire management strategies that prioritize prevention.
Climate change is lengthening fire seasons further, increasing extreme weather events, and creating greater damage to both environments and human settlements.
Gutter cleaning should be part of an annual home maintenance regimen in high-risk fire areas, particularly if they contain significant forest fire risks.
When choosing a gutter cleaner, be sure to select a local company offering multiple services, such as roofing plumbing and stormwater drainage; additionally, it's worthwhile asking if they utilize an effective gutter brushing system safe for both your roof and home.
Why gutter cleaning?
Gutter cleaning can help your house remain looking its best. Clogged gutters often collect leaves, twigs, and other debris which create an unsightly exterior of the home, but when cleaned regularly this debris can be removed to allow rainwater to flow freely.
Regular gutter cleaning can also help to ward off pest infestation.
Clogged gutters provide the ideal breeding ground for insects like ants, flies, and rodents; these pests love hiding out in the dark moist spaces that exist within such gutters and can be very difficult to eliminate without professional assistance.
Gutter repairs or replacement can become very expensive. Clogged gutters will corrode over time, leading to water leakage through weak spots in the roof or foundation and eventually breaking down altogether. With regular gutter cleaning, this can be avoided altogether and extend their life expectancy.
Gutter cleaning is an essential maintenance task and should be undertaken at least twice annually, or more frequently if there are many trees near your home. You can click the link: https://www.bobvila.com/slideshow/15-ways-to-get-a-nearly-maintenance-free-home-exterior for more information about routine exterior home maintenance.
Cleaning gutters yourself can be dangerous as you must climb ladders to reach faraway places on the roof; only professional gutter cleaners have access to the appropriate equipment and knowledge required for this task. Gutter cleaning should be one of your priority tasks annually!
How to find a reputable local company
There's an increasing trend for homeowners to take matters into their own hands and do it themselves, whether that means fixing an electrical line or cleaning gutters.
While being independent is great, certain tasks should be left up to professionals – gutter cleaning being one of them. Cleaning gutters yourself is a risky business that could end in disaster if ladders collapse during cleaning sessions, potentially injuring someone or leading them down dangerous pathways if done improperly.
Working outdoors in Australia can be challenging for people who are not familiar with the environment. That is why hiring a reliable local gutter cleaning service for gutter cleaning Adelaide is the wise choice.
Hiring professionals brings many benefits, such as faster and safer results from their service; plus they utilize powerful vacuum systems that will leave your gutters completely free from debris.
Gutter cleaning also helps prevent harmful fungi and algae growths on your property from appearing, which could otherwise become a real health threat to both humans and animals.
Regular gutter cleaning services will clear away clogged drains to stop harmful fungi from taking hold and infecting those around you with respiratory ailments, which can be particularly damaging to those with compromised immune systems.
An Adelaide gutter cleaning company provides additional benefits such as roof and pest control. Their fully licensed and insured technicians ensure they will do an exceptional job at either your home or business.