Your home is your haven, your safe haven, and it is important to make sure it stays in optimal condition. Regular maintenance is the key to maintaining the value and comfort of your home. Here are 8 essential chores you absolutely must not skip.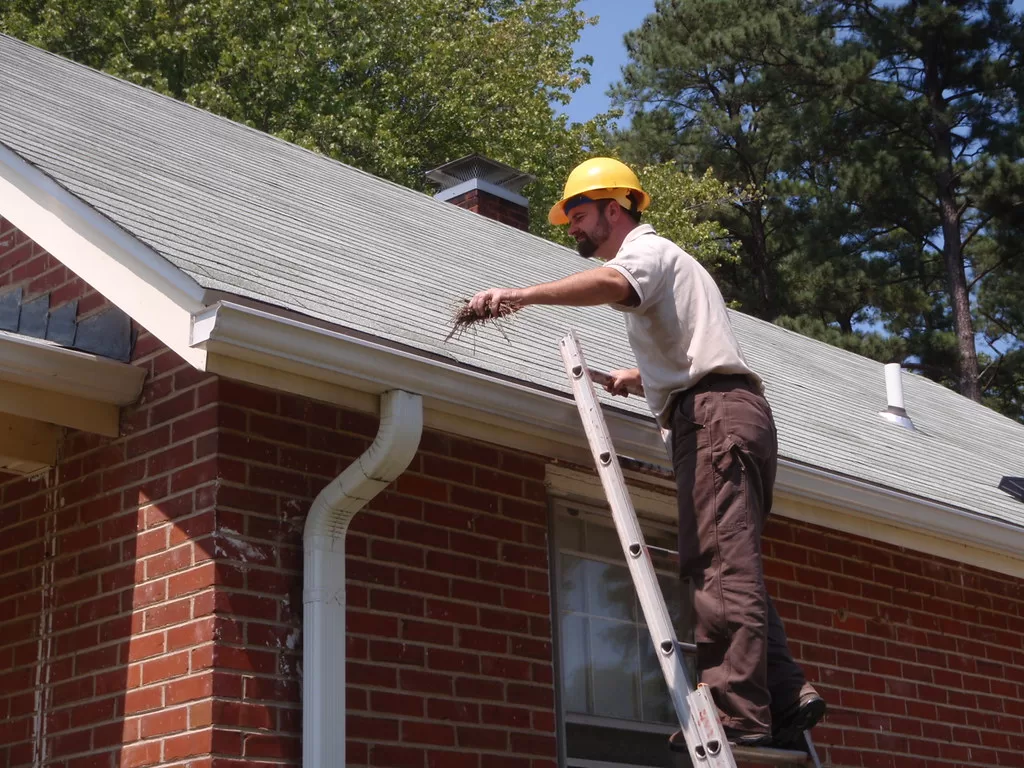 Gutter Cleaning
One of the most underrated but crucial chores is cleaning your gutters. Through the seasons, leaves, twigs, and other debris can accumulate and block water drainage. This can lead to flooding and damage to your home's foundation. Make sure you take the time to thoroughly clean your gutters at least twice a year. You can do this yourself or hire a professional like John James, but remember: prevention is better than repair.
Boiler Maintenance
The boiler is the heart of your home, and it is essential to have it checked and maintained regularly. A properly maintained boiler ensures efficient heating, saves energy, and can prevent costly repairs in the future.
---
Read Also:
---
Exterior Painting
A fresh coat of paint can make your home look like new, but it also serves a practical purpose. Properly maintained paintwork protects your home from the elements, prevents wood rot, and metal rusting, and adds to the overall value of your home.
Roof Inspection
Your roof protects your home from the elements, but it also needs some regular attention itself. Small cracks and leaks can quickly develop into bigger problems, so it's wise to have a thorough roof inspection at least once a year.
Cleaning the Exterior
Cleaning the exterior of your home is not only aesthetically important, but it also helps remove mold, moss, and dirt that can cause long-term damage. Use a pressure washer or a soft brush with soapy water to thoroughly clean the siding, windows, and doors. Don't forget to clean patios and driveways as well to improve the overall look of your home.
Maintain Window Frames and Doors
Window frames and doors are susceptible to wear and tear from daily use and exposure to the elements. Check regularly for damage such as wood rot, cracks, loose screws, and poorly closed doors. Make timely repairs to prevent further damage, and be sure to regularly paint or treat your window frames and doors with a protective coating to extend their life.
Chimney Inspection and Cleaning
If you have a fireplace or wood stove, it is essential to have your chimney inspected and cleaned regularly. A chimney that is not functioning properly can cause fire hazards and carbon monoxide poisoning. Have a chimney sweep come by at least once a year to remove soot, bird nests, and other blockages.
Ventilation Maintenance
Good ventilation is crucial for a healthy and comfortable indoor environment. Make sure you regularly clean and check vents and ducts for blockages. Replace filters as needed to ensure that your ventilation system is working efficiently and the air quality in your home remains optimal.
Performing these essential chores will help you maintain the value and comfort of your home and avoid unexpected repair costs. By establishing a maintenance schedule and setting aside regular time for these tasks, you can enjoy a safe, beautiful and well-maintained home that you can live in with pride. Always remember to enlist the help of professionals for jobs you are unsure about to ensure safety and quality maintenance.