Engagement rings are symbols of love, commitment, and a promise of a future together. They hold a special place in the hearts of couples worldwide.
But have you ever wondered about the history and evolution of these timeless treasures? From ancient customs to modern trends, the journey of the engagement ring is a fascinating one.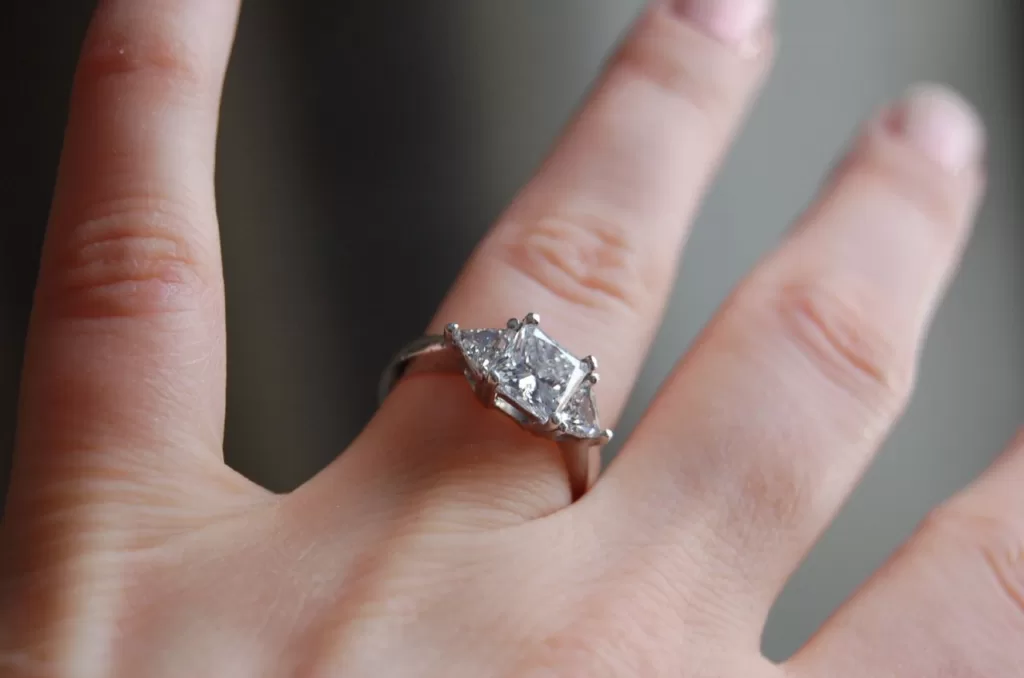 In this article written by Your Asteria Engagement Rings, we will explore the rich history and evolving traditions that have shaped the iconic symbol of engagement rings.
Ancient Beginnings
The concept of giving a ring as a token of love and commitment dates back thousands of years. Ancient Egyptians are believed to be among the first to use rings in wedding ceremonies. They exchanged rings made from braided hemp or reeds, symbolizing eternal love and the circle's unending nature.
In ancient Rome, the tradition of giving rings took a more enduring form. Romans popularized the use of iron rings to symbolize strength and permanence in marriage. The iron ring later evolved into gold rings, symbolizing wealth and commitment.
The Christian Church played a significant role in shaping engagement ring traditions during the Middle Ages. Rings became a part of the betrothal ceremony, signifying a contract of marriage. The groom would often present a ring to the bride as a promise of marriage.
The Diamond's Emergence
The diamond, now synonymous with engagement rings, didn't make its prominent appearance until the 15th century. It was during the Renaissance that diamonds started to gain popularity in Europe. The diamond's durability and brilliance made it a symbol of enduring love and eternal commitment.
The first recorded diamond engagement ring was given in 1477 when Archduke Maximilian of Austria gave a diamond ring to Mary of Burgundy. This marked a turning point in engagement ring history, as diamonds became a symbol of prestige and love.
Victorian Era: Sentiment and Symbolism
The Victorian era brought forth a resurgence of romanticism and symbolism in engagement rings. Rings during this period were often adorned with intricate designs, hidden messages, and a variety of gemstones, including diamonds, sapphires, and emeralds.
Queen Victoria herself had a significant influence on engagement ring styles. Her own engagement ring featured a snake design, symbolizing eternal love. This led to a surge in serpent-themed engagement rings, along with other symbolic motifs like hearts, flowers, and bows.
The De Beers Effect
The late 19th and early 20th centuries saw the rise of the De Beers mining company and its marketing campaigns that forever changed the diamond engagement ring landscape. In 1947, De Beers introduced the famous slogan, "A Diamond Is Forever," emphasizing the lasting nature of diamonds and their connection to love.
De Beers' marketing efforts successfully ingrained the idea that a diamond engagement ring was an essential part of any marriage proposal. The diamond solitaire ring, featuring a single, dazzling diamond, became the epitome of engagement ring style.
Modern Trends and Diverse Choices
As we move into the 21st century, engagement rings have evolved to reflect the diversity of modern relationships. Traditional diamond solitaires are still immensely popular, but couples now have a wide range of options to choose from.
Halo Rings: These rings feature a central diamond surrounded by a circle of smaller diamonds, enhancing the brilliance of the center stone.
Three-Stone Rings: Symbolizing the past, present, and future, these rings have gained popularity for their sentimental value.
Colored Gemstones: Couples are increasingly opting for colored gemstones like sapphires, emeralds, and rubies to add a unique touch to their engagement rings.
Vintage and Antique Rings: The allure of vintage and antique engagement rings continues to grow, as couples seek out one-of-a-kind pieces with historical significance.
Customization: Many couples are choosing to design custom engagement rings that are uniquely tailored to their preferences and stories.
Conclusion
The history and evolution of engagement rings showcase how this symbol of love has transformed over the centuries. From ancient customs to modern trends, engagement rings have always been a reflection of society's values and traditions.
While the styles and materials may change, the sentiment behind the ring remains constant—a promise of love, commitment, and a shared future. Whether it's a classic diamond solitaire or a unique, custom-designed piece, engagement rings continue to hold a special place in the hearts of couples around the world.