One of the most recognizable elements in Seattle's Skyline is the Space Needle, and it was the fruit of the professionals' vision and artistry of John Graham and Company that has resulted in clean lines, organic curves, and dramatic rooflines as a nod to the space race between the US and the Soviet Union.
For the 1962 World Fair, there was a lot of architecture created that you can't really miss in the city even today. At the turn of the 21st century, various constructions have redefined the downtown area of the city and it has given way to the discovery of prominent architects.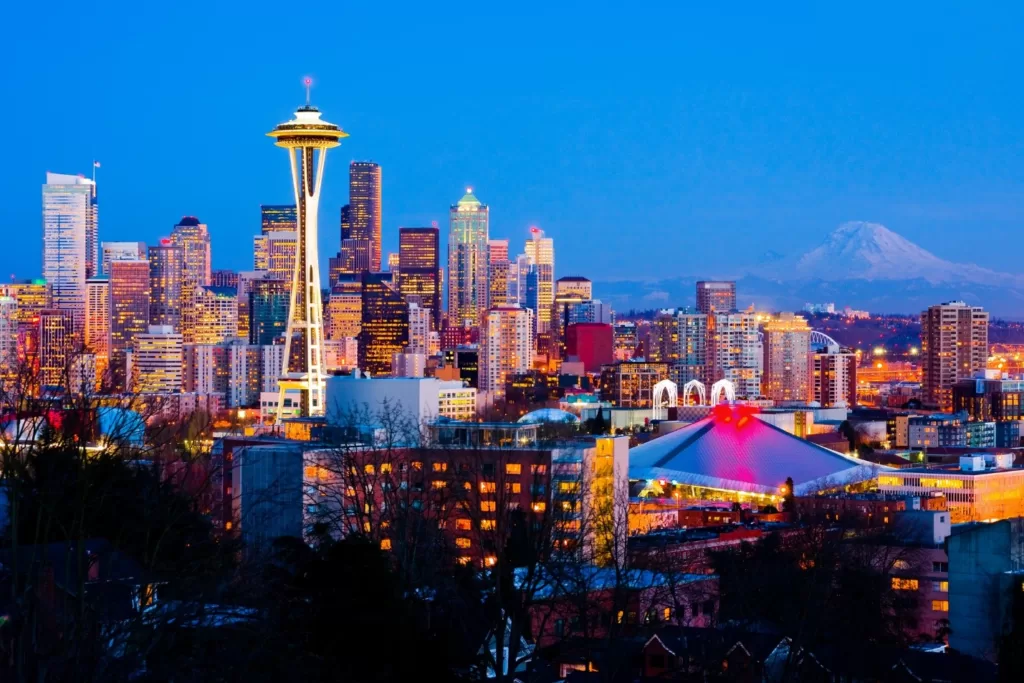 Among the notable professionals was Elmer H. Fisher who designed fireproof buildings in the neighborhood of Pioneer Square.
The partnership between Louis Leonard Mendel and Charles Herbert Bebb as they made their way into Seattle in the 1890s showed their surviving buildings like the University Heights School and the William Walker House.
Prominent figures of the Seattle Architects have also partnered together for the Exposition pavilions in the Alaska-Yukon-Pacific as well as retirement homes in West Seattle.
The Evolving Landscape of Architecture in Seattle
From the iconic Space Needle, which has become a symbol of the city, to the sleek and sustainable designs that now grace its skyline, the city continues to push boundaries in architectural excellence. It's also becoming a captivating blend of innovation and tradition.
You can't miss out on the King Street Station from Allen Stem and Charles Reed, which is also known as the Grand Central Station.
You can see a clock tower that has a height of 250 feet, and it's been modeled after the one in Piazza San Marco, which is also a bell spire in Venice. Renovations were completed in 2014, where wainscoting, ornate ceilings, and mosaic tile works that were designed in the 1960s were featured.
---
Read Also :
---
Robert Reamer designed the Skinner Building, and he was also very popular because of the hotels that he has also drawn out in the Yellowstone National Park. He was commissioned by the Harry Arthur and Pacific Theaters on the West Coast to create something that has a Chinese theme, and it's lined with flowers and dragon reliefs inside.
Terra-cotta ornaments adorn the oldest buildings that you can see in the city. You can also get used to the dividing lines of the Seaboard building on 1500 Avenue, which was created in 1910.
Classical and fresh looks are also there, which is in the form of the National Nordic Museum which you can find out more about on this page. Amazon's hybrid conservatory, which is called The Spheres, has over 40,000 plants thriving in it, and it was designed in 2018.
Influential Figures and Projects That Shape the Seattle Skyline
Born in Alaska in 1904, Paul Thiry traveled to Europe and saw the world in the mid-1930s, where he began to develop a more regional and softer variant. It's known as the Northwestern Style, and his works made him the principal architect during the Century 21 Exposition.
Modernists like Paul Hayden Kirk are one of the most widely published professionals, and he began moving into the international Style for public and religious buildings. His work was at the Meany Hall, Magnolia branch of Seattle Public Library, and the University Unitarian Church.
Reviving the practice of his family's company, John Graham Jr. was the first firm to cater to institutional clients and large-scale shopping centers.
His projects include the ever-popular and iconic Space Needle, the Puget Sound Energy, Seattle's Northgate Malls, and the Sheraton. He was joined by Victor Steinbrueck for the Googie style, and this pro was later known for his preservation sketches of the city.
Others like Jim Stacey had begun to categorize the residential homes in the area and inner neighborhoods. He was known to put a name on specific designs, including the Tudor, bungalow, saltbox, Dutch Colonial, and Victorian.
Before the World War II era, many houses were made of either wood or brick, but they've leaned into Modern Hybrids and Traditional Revivalists as time goes by.
Seattle came to a point where it was considered a built-out city. It means that if you want to build a new home, you need to demolish one or two properties in the area.
Builders in 2016 were known to tear out an average of one home a day to be replaced with a larger one, and they can be in the form of a Cape Cod with a single garage attached to them, or an American Craftsman Style, depending on the owners.
Why Should You Choose an Architect?
So, if some of the best architectural structures were able to survive, why shouldn't you aim to have the same sentiment for your dream home? Hiring the right pros in Seattle is a decision that should not be taken lightly because it can heavily affect the outcome.
These professionals possess a unique blend of creativity, technical expertise, and problem-solving skills that can elevate your project to new heights.
There are a few reasons why you should call them, and this includes the reason architects bring their artistic vision to every project they undertake. They have the ability to transform spaces and create environments that are both functional and visually stunning.
Count on them to have in-depth knowledge of construction techniques, where they understand how different materials perform under various conditions and can recommend the most suitable options for your specific needs.
This expertise not only ensures durability but also helps optimize energy efficiency and sustainability. Find out more about their role at this link: https://www.designingbuildings.co.uk/wiki/The_role_of_architects.
You can also easily navigate complex regulations and codes with their help since building projects often require permits from local authorities, which can be overwhelming for those unfamiliar with the process.
Architects have experience working within these frameworks and can help streamline approvals while ensuring compliance with safety standards.
Collaboration is another essential aspect of working with the right experts because they work closely with clients throughout each stage of the design process to understand their goals, preferences, and budget constraints. Through effective communication, they can translate these requirements into tangible designs that align with your vision.