Working out of an office is proven to increase productivity. But an office isn't necessarily located in a tall building in the city.
It can be located in your home, more specifically, your basement. As more people sign up for work-from-home jobs, the idea of renovating the basement into a home office is suddenly becoming very popular.
ACA Remodeling Inc. provides premium home remodeling services. The 5 benefits to creating a home office in your finished basement include improved home value, reduced noise pollution, utilization of space, superior design, and better air quality.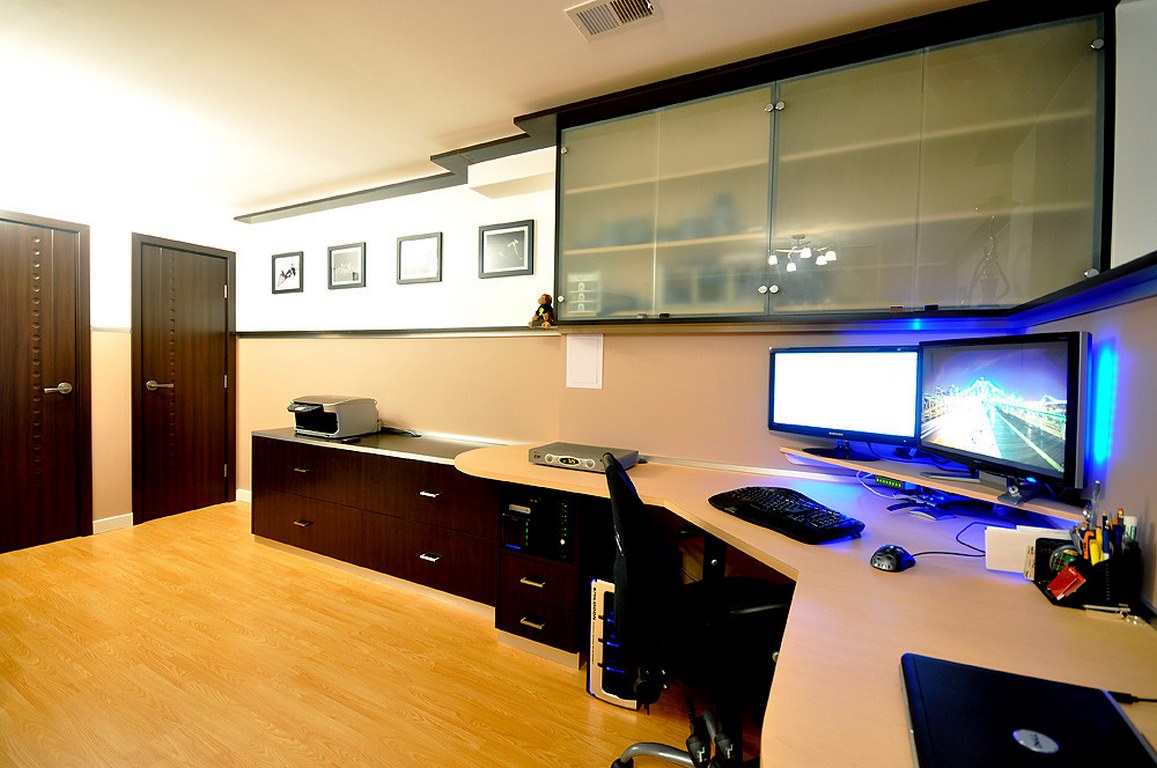 Turning the Basement into a Home Office
For most people, the idea of a home office causes them to think that they need an extra room, but then not many families have the luxury of an extra room.
But the basement can be remodeled into a home office. The following are some critical design tips:
1. Make it Noise Proof
If you're in an office, and there's too much noise coming from outside, it would be difficult to perform your tasks.
And when you have an office at your home, there's a high likelihood of getting disrupted, especially if you have teenagers in your house. And so, it's vital to soundproof your home office.
2. Is the Space Enough?
Transforming your basement into an office means that you have an amazing workspace.
However, if you rush things through, you may inconvenience yourself. One of the things that you need to look at is whether the space is sufficient.
For instance, can it hold the large table that you bought? When you consider the space, it also reflects in the accessories that you buy for your office.
3. Decorations
Just because it's the basement doesn't mean that nothing can be done to improve its aesthetics.
Various embellishments can be installed to give the office a superior look. The decorations don't just bring harmony to your office, but also, promote focus.
---
Read Also:
---
4. The Spot For your Desk
The desk is the most critical furniture piece in an office. This is where you perform all your work. Make sure that the desk is not so big or else it takes up so much space.
Also, make sure that the desk is located in the perfect spot. The best position for a desk is typically near a window.
5. Improve the Lighting
Basements are all not alike. Some basements can be accessed by natural light, but for the most part, basements are dark.
If your basement can be accessed by natural light, you want to take full advantage of it. It's also critical to improve the lighting system of the basement.
You can install energy-efficient lighting systems that allow you to work late into the night.
By investing in proper lighting, you make the office livelier and also develop focus.
6. Organize
The last thing you want is for your home office to look overcrowded.
Understandably, the basement doesn't have abundant space, but at the same time, poor organizational skills only make the situation worse.
You can avoid making your office look cramped by putting everything in its proper place.
7. Minimize Furniture
In a standard office, there is enough space to put all kinds of furniture. But when you transform a basement into an office, space just isn't enough.
And so, it is imprudent to cram all sorts of furniture into that space. Sometimes, the only furniture that you need is a desk and a chair.
8. Install a Dehumidifier
Basements typically have highly humid environments. You may notice mold growths and musty odors.
You surely don't want the mold to spread from the walls to the furniture and other items.
And so, it's important to invest in a dehumidifier as it reduces moisture from the air and significantly improves the indoor air quality.
9. Colors
Just because it's the basement doesn't mean that no importance should be given to its looks.
One of the most important ways of boosting its looks is by using appropriate colors.
You may decide to paint or install wall coverings. But the important thing is that the colors should be harmonious – not clashing.
10. Floor Design
The perfect flooring is not just stylish but also functional. The basement is usually the coldest part of the house.
And so, it's important to invest in the type of flooring that makes the office warmer.
There are different types of flooring: hardwood, carpet, laminate, etc. The best type of flooring is durable, aesthetically appealing, easy to clean, and easy to maintain.