Your kitchen is the heart of your home and it deserves to mirror your preferences. As your preferences change years down the line, you may begin to feel out of place in your kitchen.
When this happens, discussing your kitchen remodeling needs with a kitchen remodeling company is the right thing to do.
As you plan for your kitchen remodeling project, money and budgeting are two essential things you should keep in mind.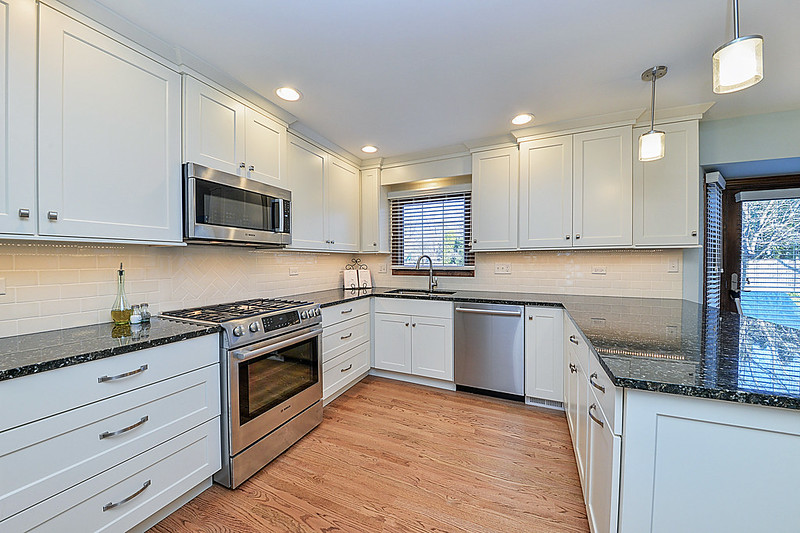 Knowing the cost of the project will help you to plan your finances better. Failing to get a good estimate may cost you a lot down the line.
To help make your kitchen remodeling process simpler, we have discussed the most important topics that touch on everything you need to know about kitchen remodeling.
Budgeting Your Kitchen Remodel
On average, your kitchen remodeling project can cost you between $20,000 and $50,000. The amount spent will depend on a range of factors, including the remodeling professional you hired, the size of your kitchen, your taste and choice of finishes, and much more.
Other factors that can influence the price include where you live and the average labor costs in your area.
For context, an extensive kitchen remodel can be broken down into; Kitchen cabinets accounting for as much as 29 percent of your total budget. 17 percent for appliances, 13 percent for installations, 11 percent for countertops, 10 percent for electrical and lighting.
Other costs include 6 percent for plumbing, 5 percent for flooring, 5 percent for choice backsplash, and 4 percent for miscellaneous costs.
---
Read Also:
---
What Your Kitchen Remodel Costs
The national average amount spent on kitchen remodel is pegged at $22,000. You should, however, note that a kitchen remodel that falls close to the national average is a mid-range remodel.
In general, a household can spend anywhere between $5,000 and upwards of $50,000 on a kitchen remodel,l depending on their financial strength.
For context, let's examine the scenarios:
Low-End Kitchen Remodels Costing $5,000 to $15,000
A low-end remodel with this budget will require the homeowner to take a DIY approach to most, if not all, of the project.
This project may include refacing or refinishing the kitchen cabinets, upgrading the sink, faucets, and countertop.
The upgrade choices that fit within this budget are inexpensive and may include vinyl and laminate materials.
The budget can also accommodate the painting of walls and ceilings using mid-range paints, minor appliance upgrades, and LED lighting installation.
Mid-Range Kitchen Remodels Costing $15.000 to $30,000
With this budget, the homeowner can comfortably hire installers to get the job done. However, they may need to cut down on some luxury items to complete the project.
A mid-range kitchen remodeling budget like this will get you a kitchen island, semi-custom kitchen cabinets, new sinks and faucets, and floor replacement with stone, laminate, or tile.
It will also cover high-quality metal, wood, or stones countertop replacement, high-end appliance installation, and backsplash.
High-End Kitchen Remodels Costing $30,000 or More.
With such a budget, you can afford a general contractor to oversee the entire remodeling process from start to finish.
You also get to enjoy choice and luxury material selections, including custom cabinets that are built and installed just for you, high-quality replacement countertops, overhead lighting to increase visibility, new sinks and faucets installation, hardwood flooring installation, and a selection of high-end appliances.
If you are tired of the structural design of your existing kitchen, this budget can also cater to structural changes.
Is Kitchen Remodeling a Good Investment?
Many buyers are interested in the kitchen. Upgrading and remodeling your kitchen can help you to seal a home sale deal.
Many buyers get sold on the kitchen space according to market trends. In 2019, a kitchen that was remodeled at $60,000 commanded an average 62 percent increase in property resale value.
Homeowners should understand that they do not necessarily have to break the bank to increase the value of their homes through remodeling.
Some small remodels can also command higher ROI especially if it addresses some functional needs in the kitchen.
Ultimately, you can build your kitchen remodeling project over time if your goal is to flip the house for sale.
Saving Money on a Kitchen Remodel
While you want the best for your kitchen, you may not have the finances to support everything. Below are some tips to help you save money as you embark on the remodeling project
Shop Smart
Plan ahead and start purchasing the needed materials early. Take advantage of clearance sales and bargains. Take time to research the products you are buying before making a decision.
Keep the Current Layout
Many of the expensive remodeling projects require a change of the kitchen layout. To save money, keep the existing kitchen layout.
Get Professional Help
Many people consider hiring a professional to be added expense. However, professionals can save you costs by getting discounts on materials from suppliers. They also save you time and remove stress from the project.