Everyone wants to stay in a well-maintained house! Regular upkeep ensures the longevity of your house and can also make you earn appreciation from your friends and relatives.
However, when it comes to your basement, most of us are unsure. It is because many people have grown up with the idea that a basement is an unclean and dark area that has no productive use.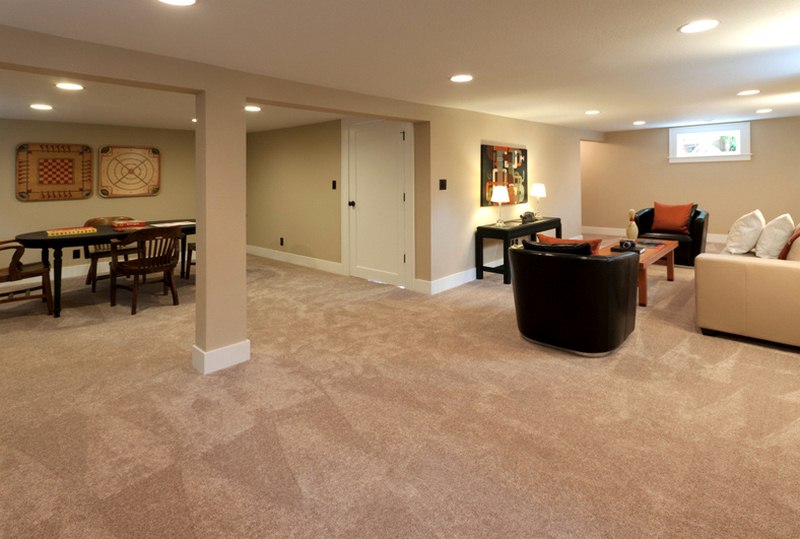 However, things have changed. The new age home improvement experts look upon basements akin to the first floor of any house. It adds more living space that you can utilize in multiple ways.
Are you wondering what to do with your basement? If yes, then basement finishing just might be the answer for you.
Basement Finishing and Its Advantages
Today, more homeowners are opting in for basement finishing for various reasons. The three apparent benefits are as follows:
---
Read Also:
---
It Provides You Extra Space to Use as You Want
The world today has become demanding. Some people stay away from their families. When there's a place that can bring your loved ones under one roof, it can be truly priceless. You might have extra space to watch your favorite sport, converse or play a game together.
Several people choose to work from home! Do you resonate with this and want to add a bit of comfort to your work zone? If yes, you can use the basement and install the products that will make it into a pleasant working space.
Also, your basement finishing helps you to have an extra bedroom. You can keep that as a guest room which can always be handy.
Leads to Effective Use of Energy
If you have arranged your attic, it's time to look into the basement. Here you can insulate and minimize the energy usage and manage all the drafts from below. A smart way to reduce drafts is by using air sealing.
You can keep an eye for electrical lines, gaps, and around the pipes that take you to the exterior. Once you see the daylight, make sure to seal it with silicone. You can also use insulation expansion products available.
Based on your home location and your decision to insulate the ceiling/walls, you can get apt insulation installed for every project. It will offer you a favorable return on your investment. You will have lesser energy expenses and more energy savings.
Helps to Add Value to Your Home
The value of houses is increasing, and their interests are continuing to be low. And this could be the ideal time for you to invest in a house by opting in for basement finishing.
It helps to add proper value to your house by adding an extra space that you can use as a guest room or a shared room for your friendly gatherings.
Last but not least, professional basement finishing might help you arrange the extra space to add to the value of your house. If ever you decide to sell the house, it will help you to get a good price value. But don't address basement finishing if you are not sure how to go about it. It is always better to consult a service provider or an ace, certified home improvement expert who can assist you in ensuring the safety of your home.