Basements can be a perfect way for your living room to be optimized.
These wide spaces of concrete beg to be put to good use and can function in several ways. The best thing about having a basement in your layout is that you don't need to commit to completing it right away when you are building your house.
When your family expands, or you just want more living room, you can always go back and finish it later.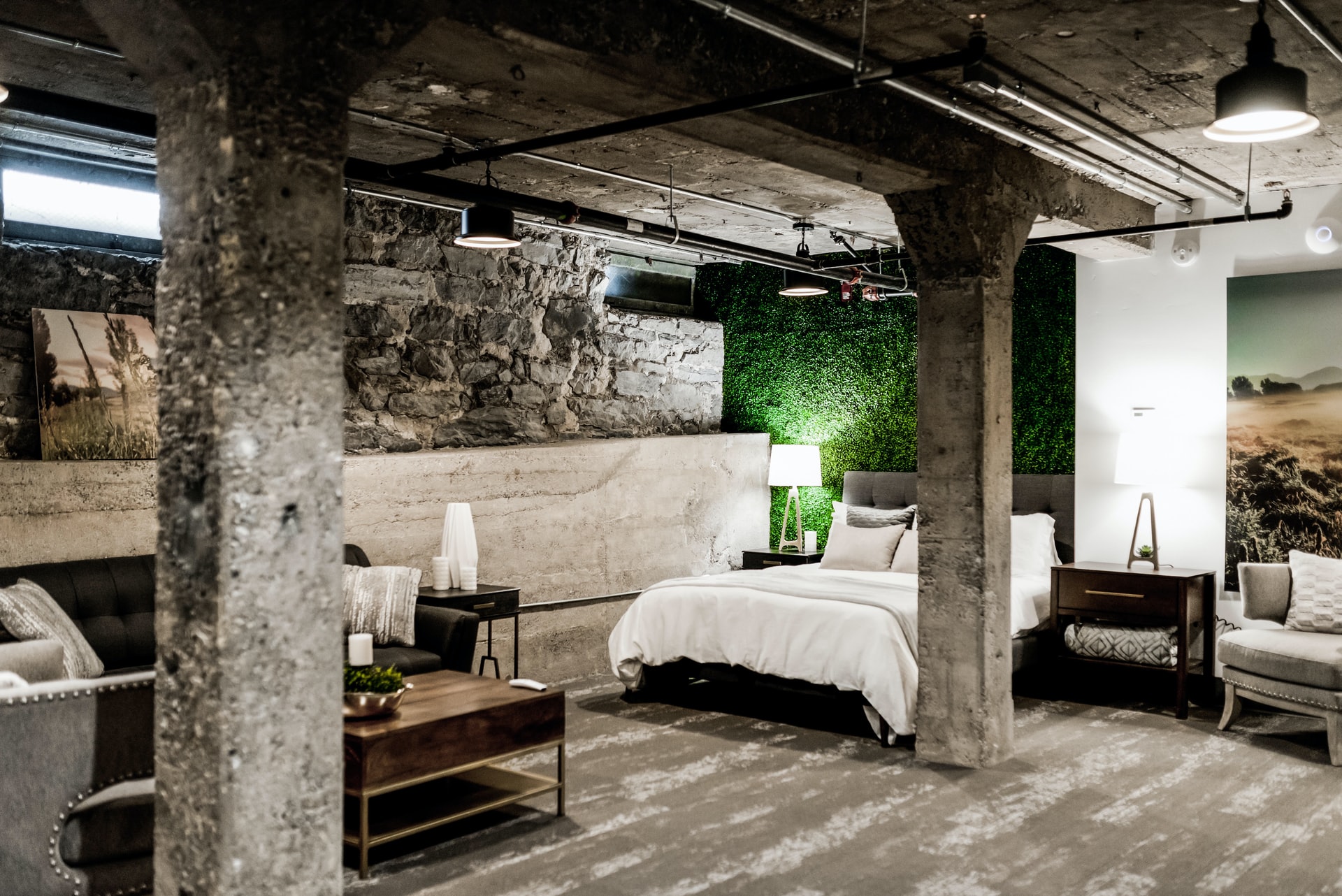 It's difficult to build an extra bedroom or bathroom area to feel cozy and inviting, but it can also help you spread the things you have in your house. It is also an amazing way to fix the issues with clutter.
Read on to learn a few important tips so that you can turn your basement into a living space and convert it into a functional and manageable area properly.
Assess the Area
You must first decide whether or not the area below your first floor is a suitable living space before you get into the specifics of your basement upgrade.
Many basements only stand at around five feet in height, especially in older homes, which makes it very difficult for many individuals to stand up directly inside that space.
Since the ceiling height will not be expanded by taking down the roof and making it a few inches higher when you dig up into your house, you can consider digging into the ground.
You will have to dig into the base of your home as you do this. During this process, there will also be a lot of dirt and excess concrete, so make sure you have enough cleaning supplies to help this work in progress.
You will have to put up a brand new layer of concrete after you dig through it and then lay the new floor on top of it.
---
Read Also:
---
Waterproofing and Insulation
It is understood that basements are damp and account for much of the indoor moisture in your house. Flooding could also be a concern on top of the general humidity in your basement.
Rain and leaks seem to be a huge cause of water problems in the interior of the home that you don't have to deal with.
According to experts from elementkb.com, the solution to this common problem is always insulation and waterproofing. The temperature is regulated by basement insulation, and it keeps the mold out.
For many individuals, a bad smell can be a common problem, and this usually occurs because basements have concrete walls that absorb moisture and create that bad smell.
For waterproofing and insulating the walls, you can invest in quality products and ask a professional worker for advice.
If the conversion is for a room where several hours are spent, keeping toxic mold fed by moisture at bay is extremely essential.
Since basements are known to be dark and damp, this is significant. As we know, dark and damp are the favorite places for pests.
Inspect Plumbing and Wiring
When you want to turn your basement into a great living room, plumbing is critical. This is because your new basement space may be below the sewer lines.
That's why, to get all the waste out safely and without much trouble, you need to mount a pump. Furthermore, individuals may want to turn their basement into a new bathroom.
This will bring a great deal of meaning to your house.
You would need to position the pipes under the concrete floor to do this properly. This way, if any of the pipes break, you will be secure, and you will stop flooding.
When you are renovating your basement and making it into a fantastic living room, you might also get some more home improvement ideas.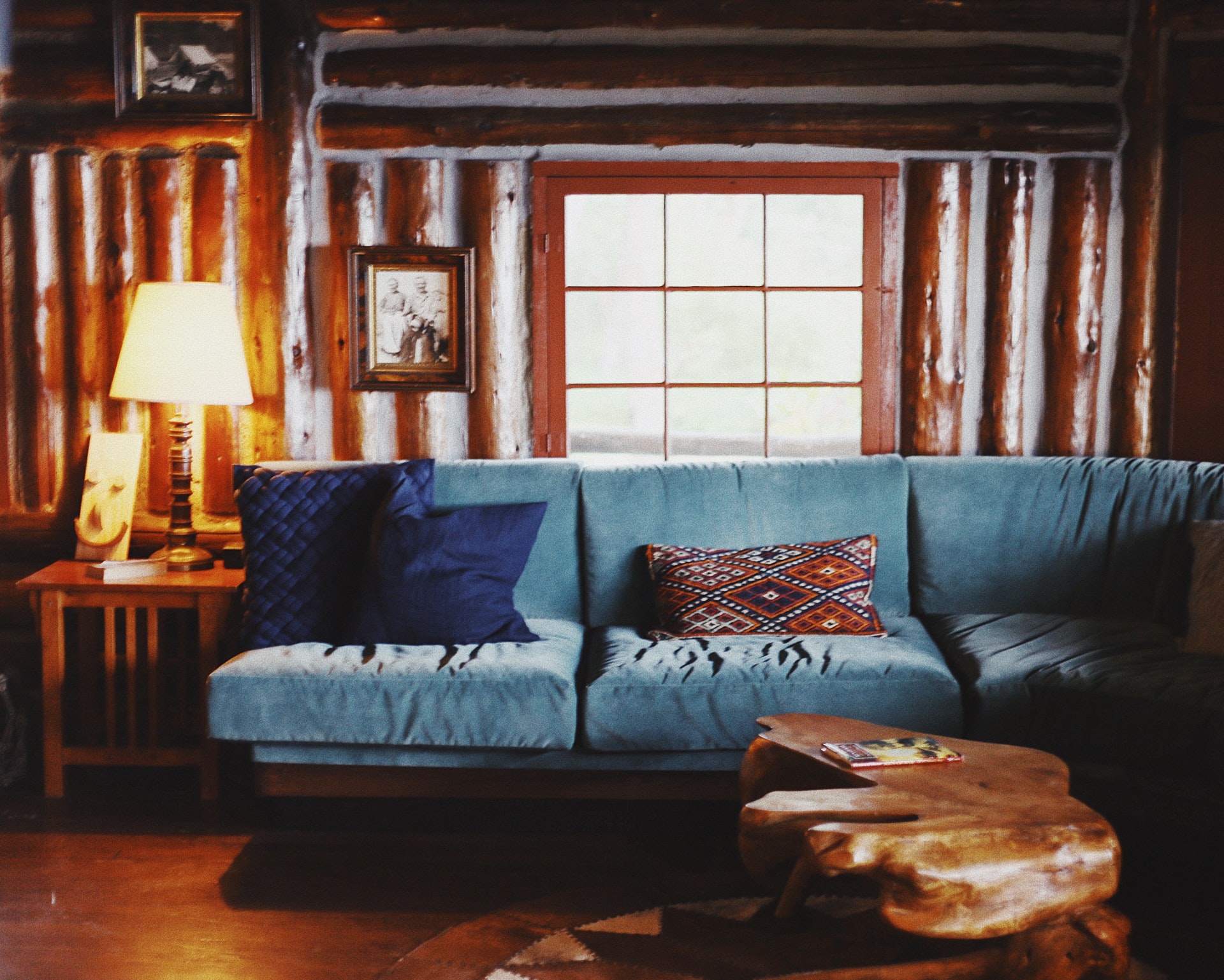 Add Lighting
As opposed to main or upper living areas, basements by nature, lack natural light and ceiling height. And that is the reason why a proper lighting system is paramount, as is the option of lighter colors throughout.
If, of course, you go for a moody man cave vibe, keeping colors and materials lighter and brighter, as opposed to dark and enclosed, will help make the room feel more spacious, inviting, and airy.
Start by installing lights that make space feel larger and compensate for the absence of windows. Table lamps will also bring elegance to space.
For movie lovers, a TV attached to the wall can build the home-theater effect.
Second Form of Egress
A second exit would probably be appropriate if you imagine more of a living space than a laundry and storage room.
You'll need the second type of egresses, such as a window or a door with steps leading outside to ground level, to be secure and have no issues with building inspectors.
Excavation on one side of the house is the safest way to do this. Then with a door leading to your new great living room, you can build a descending stairwell.
Ventilation
The humidity of living spaces should be below 60 percent to avoid toxic mold. That's why it is important to ventilate.
It is possible to rely on the natural flow of air from windows, but it is subject to weather and seasons. Extending the current HVAC system in your home will help ventilate the basement room.
The perfect condition is to eradicate the humidity. You may add exhaust fans that force humid air out of the wall or window while circulating the remaining air around the entire room.
This device can turn on when the power is switched on or be fitted with sensors that switch on the fans once humidity gets above a certain limit.
It is also possible to use a humidifier, just make sure to connect it so that the wastewater gets into the sewer line directly.
The best way to add another floor of the living room to your home could be to renovate your basement. There's plenty to remember, like any home building project.
Especially if you are considering any plumbing or additional electrical work, it is important to consider suggested ideas from a contractor.
Your contractor will help you transform your basement into your dream living room by making the right choices for your finished basement. In the end, the value of your home will increase, and your quality of life will improve.