When owners need to replace their home's roof, selecting the best roofing products is a must. Today, asphalt shingles are the most common type of roofing product chosen, but other options are available.
One of the top contenders is metal roofing. If you're considering a new roof, take the time to review these seven reasons metal outshines asphalt shingles.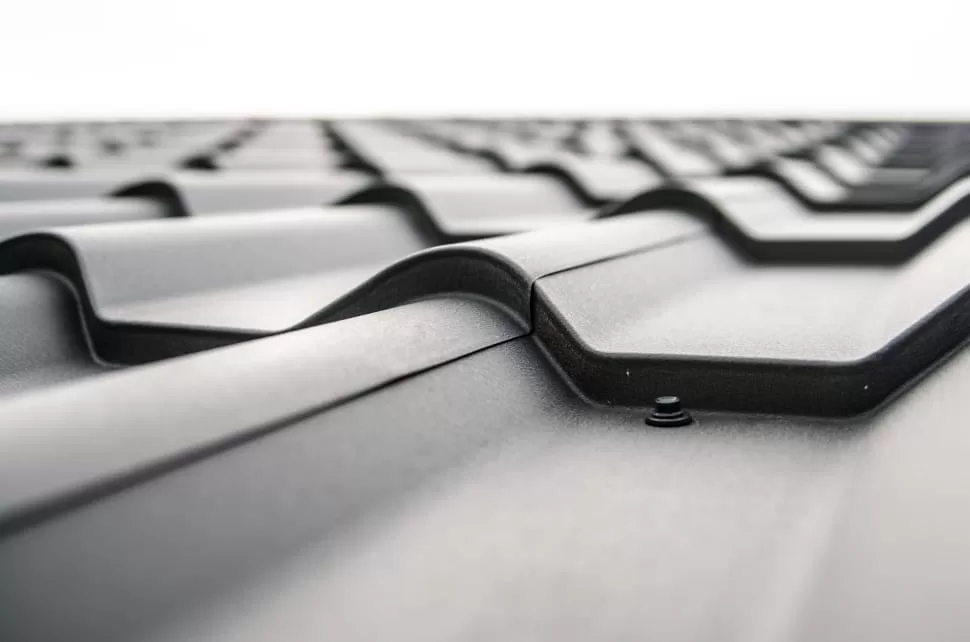 1. Metal Roofing Lasts Far Longer than Shingles
Shingled roofs last roughly 20 to 25 years before they must be replaced. Metal roofing routinely lasts for 50 years or more, depending on the type of metal and its finish.
In most cases, that means property owners won't ever have to replace their metal roofing. Anyone considering a new metal roof is encouraged to visit https://www.eriehome.com/ for additional information.
2. Metal Roofs are Lighter than Shingles
Because metal roofing isn't as heavy as shingles or some other roofing options, there is less stress on a home's framing materials. That means snow loads are not as significant an issue when metal is used.
The sagging that's commonly seen in homes with shingle roofs is unlikely to occur when metal roofing products are used. Of course, the caveat is that the framing is adequate and meets prevailing codes.
---
Read Also:
---
3. Little Maintenance is Required
Shingled roofs require far more maintenance than their metal counterparts. Wind damage, hail, and ice all take a toll and require shingles to be replaced.
Metal roofing resists damage from the elements and panels will rarely need replacing. Metal can be damaged by falling objects and severe hail events, but even in those cases, leaks are less likely to develop.
So, what maintenance will metal roofing need? In most situations, flashing materials should be examined periodically to ensure they haven't deteriorated.
Some types of metal roofing also have exposed screws that need to be checked once in a while for damage to the seals on those screws. These types of maintenance are minimal, which means homeowners don't need to deal with roofing issues constantly.
4. Energy Efficiency is Part of the Package
With the cost of heating and cooling a home skyrocketing, reducing energy consumption is a significant issue for property owners. Shingles tend to absorb heat during the summer months, and that heat is transferred to the home's interior.
On the other hand, metal roofing reflects heat, which makes homes more comfortable during warm weather and reduces the need for air conditioning even on the hottest days.
Industry experts also report that a properly designed and an installed metal roof is energy efficient even during colder months. A metal roofing system provides a barrier that reduces heat loss during cold weather.
In the Northeast, that's probably more important than reflecting heat during the summer months. The critical takeaway is that metal roofing improves the comfort level of area homes throughout the year.
5. The Installation Process is Easier
If you've ever had a shingle roof replaced in the past, you know what a mess is involved and how long it can take to replace a shingled roof. Metal roofing is easier to install, and the process involved is less complicated.
That means your home life returns to normal faster. However, homeowners will still benefit from removing the old roofing before installing the new metal roofing.
While installinmetal roof over an existing shingle roof is allowed in many areas, most experts will recommend removing the old roof first to provide a better base. Also, if there is any damage to the roof's decking, that should be repaired before installing a new metal roof.
6. Snow and Water Shedding is Improved With Metal
One issue every Maine resident understands is that snow is heavy. When asphalt shingles are installed, the snow builds up and must be removed when it becomes too deep. With metal roofing, the snow generally slides off by itself.
That means homeowners won't usually need to worry about climbing on ladders and using roof rakes to remove the snow themselves or hiring someone to complete that chore.
Rain also sheets off metal roofing easily. Even with low-slope roofs, the incidences of puddling water are virtually eliminated.
Homeowners are less likely to experience leaks regardless of the weather conditions. In other words, life is easier, and owners can rest easy knowing their homes are weathertight throughout the year.
7. Owners Can Recycle an Old Metal Roof
If a metal roof reaches the point where it needs to be replaced, the materials are recyclable. Today, "going green" is more important than ever, so avoiding the need to haul old roofing materials to a landfill is a major benefit.
Metal roofing can be recycled and used for new products, reducing the need to mine and process new ore.
Take Advantage of New Technology
There are additional benefits to choosing metal roofing over shingles or other options. One important consideration today is the ease of installing solar panels when metal roofing is in place.
Shingles must be replaced every few years and are subject to weather damage, and solar panels must be removed to make those repairs. That's an expensive proposition and discourages some property owners from installing solar panels.
When metal roofing is in place, those issues are minimized. Metal roofing will last longer than most solar panels, so the overall costs of maintaining the home and the solar system are reduced.
Explore Your Options Now
If your home's roofing materials need replacing, now is the time to explore metal roofing. While the initial cost of metal roofing is higher than most shingles, the return on investment is significant.
If you plan to remain in the same home for many more years, there is little chance you'll need to deal with roofing issues again.
If you're planning to sell in the near future, you'll also benefit. Buyers know the many benefits metal roofing provides and are willing to pay more for homes with quality metal roofing.
To get started, take the time now to contact a roofing professional for recommendations. They'll gladly explain the benefits your home will enjoy after a metal roof is installed and review the costs involved.