Metal roofs have grown increasingly popular in Florida for residential and commercial properties, owing to their durability and cost-effectiveness.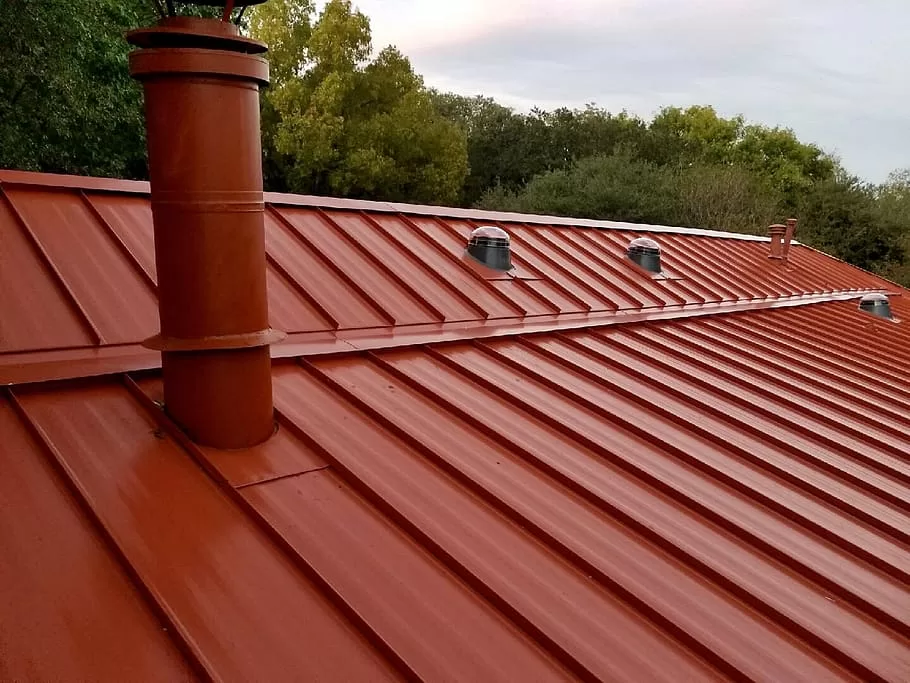 Worthmann Roofing, a reputable company specializing in metal roofing in Gainesville, Florida, will provide comprehensive insights into the definition, types, and advantages of metal roofing through this article.
Considering Florida's hot and humid climate, frequent hurricanes, and intense thunderstorms, metal roofing is an excellent choice for safeguarding buildings.
Compared to conventional roofing materials, metal roofing offers superior durability, rendering it more adept at withstanding challenging weather conditions.
If you are contemplating replacing your existing roof with a metal one, Worthmann Roofing is the ideal destination. With years of experience assisting property and business owners in Gainesville, FL, they offer expertise, excellent customer service, and a lifetime guarantee.
Additionally, their range of services includes roof inspection, repair, and cleaning within the region. Contact them at (352) 472-3228 for a complimentary quote.
What Is Metal Roofing?
Metal roofing encompasses a variety of roofing products crafted from different types of metal that exhibit resistance to corrosion and water permeability.
The longevity of metal roofing makes it a more advantageous investment when compared to traditional roofing materials.
---
Read Also:
---
What Are the Types of Metal Roofing Materials?
Several types of metal roofing materials each bring their unique benefits. Below are some common ones:
Aluminum Roofing: This option is lightweight, durable, and corrosion-resistant, boasting a higher strength-to-weight ratio than other metals.
Copper Roofing: Stands as the most expensive metal roofing choice due to its high material cost offering versatility and low maintenance.
Tin Roofing: Affordable and economical, this type utilizes soft metals coated in tin and lead for metal roof installations in Gainesville, FL.
Zinc Roofing: Highly lightweight, corrosion-resistant, low-maintenance, and fire-resistant.
Metal or Steel Roofing: Known for its strength, durability, fire retardancy, and rust resistance, making it well-suited for harsh weather conditions.
What Are the Benefits of Metal Roofing in Florida?
Metal roofing boasts a range of unique advantages, making it an attractive option for both residential and commercial buildings in Gainesville, Florida:
Longer Lifespan: Metal roofs outperform other roofing materials in durability, potentially lasting a lifetime when installed by professionals.
Fire-Resistant: The non-combustible nature of metal roofs offers protection against fires and lightning strikes during thunderstorms.
Enhanced Curb Appeal: The sleek and modern appearance of metal roofing enhances the aesthetic appeal of properties. With various color options available, they complement diverse architectural designs.
Increased Property Value: Installing a metal roof can add value to your home, attracting potential buyers as a valuable feature.
Low Maintenance: Metal roofs exhibit resilience against cracks and corrosion, reducing the need for frequent repairs and yearly maintenance.
Energy-Efficient: High solar reflectance index ratings in metal roofs help keep homes cooler, lowering the reliance on air conditioning during Florida's hot summers.
Easy Installation: The quick installation process of metal roofs involves lightweight panels that roofing contractors can readily insert.
What Is the Typical Lifespan and Cost of Metal Roofing in Florida?
Typically, metal roofs endure between forty and seventy years, contingent on maintenance practices.
The cost of a metal roofing system in Gainesville, Florida, fluctuates based on roof size, complexity, chosen material, and additional features like solar panels. Worthmann Roofing can provide a no-obligation quote to understand the cost better.
Other Interesting Facts
Metal roofs act as conductors, effectively dispersing lightning's impact on the ground, and their design reduces noise compared to traditional asphalt roofs, thanks to felt underlayment and fire-retardant shields.
Obtain a free metal roof estimate in Gainesville today. Now you have comprehensively understood metal roofing and its primary benefits. It may be time to consider the transition.
Worthmann Roofing stands ready to offer high-quality, beautiful, and long-lasting metal roofing solutions for residential and commercial applications in Gainesville, FL, and its surroundings. Contact them at (352) 472-3228 to schedule a free roof inspection or visit their website.