The bathroom is one of the most important rooms in a home. It's a place where you can relax and unwind after a long day, and it's also a place where you can get ready for an important event.
That's why it's so important to make sure your bathroom looks its best!  You can consider checking out this page to learn about the basics of bathroom remodeling and how industry professionals can help you with it. In this blog post, we will discuss 5 interior design trends for bathrooms that are here to stay. Keep reading to learn more!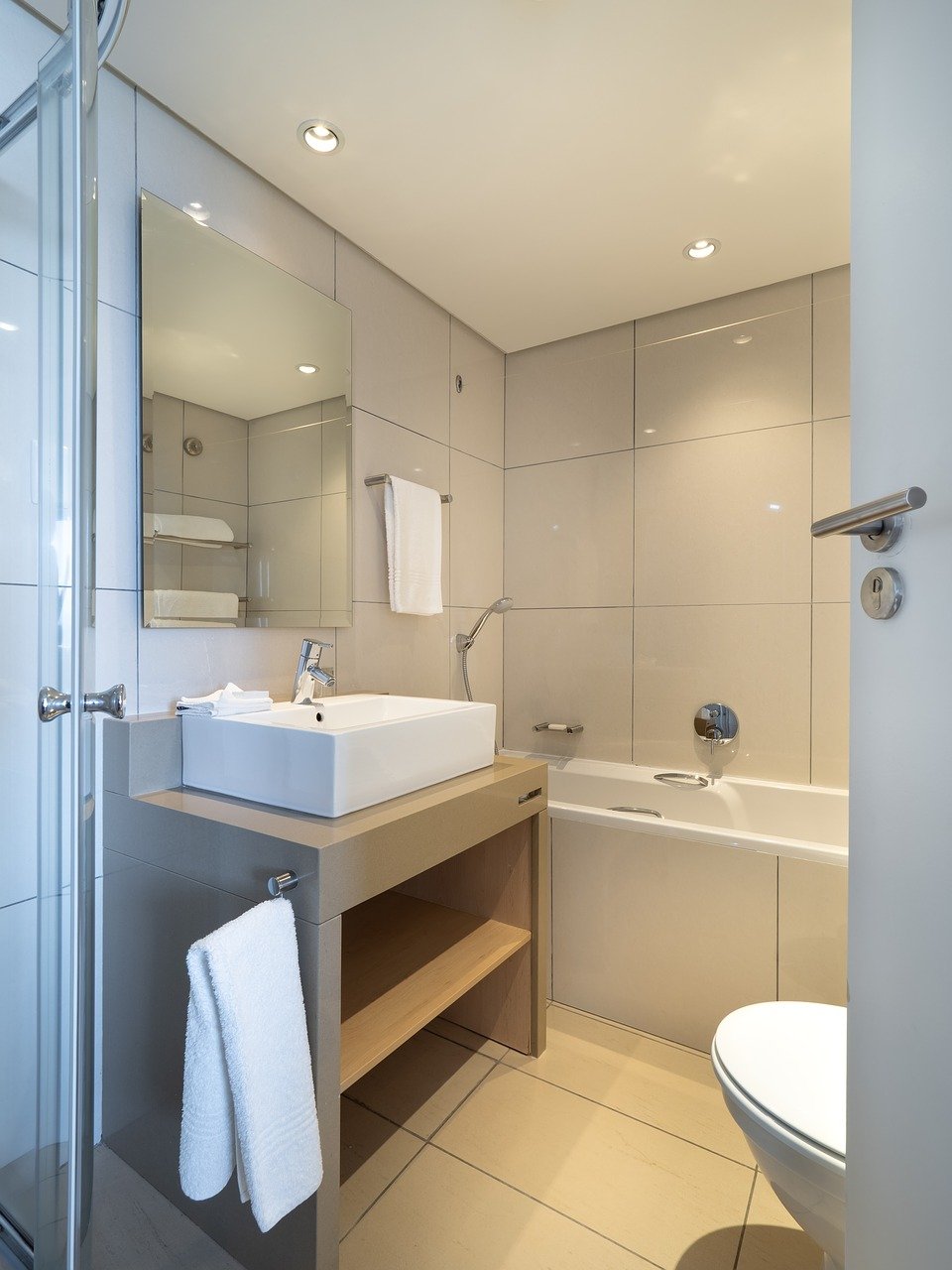 What Exactly is Interior Design?
Interior design is the process of shaping the interior of a building or space to make it more aesthetically pleasing and functional. It can involve everything from choosing colors and fabrics to furniture placement and lighting.
Interior designers may specialize in residential, commercial, or institutional projects, or they may work on a variety of different types of spaces.
5 Interior Design Trends for Bathrooms
Excite with two-tone color combinations.
All white bathrooms are out of Style.
Bring the outdoors in with nature-inspired materials.
Make a statement with fun and funky accessories.
Think luxury by using high-end finishes.
Bathrooms can be some of the most exciting spaces to design.
1. Excite with Two-Tone Color Combinations
A two-tone color combination can add visual interest to any interior design project. By using different colors on either side of a room, you can create an exciting and visually pleasing space.
Some popular two-tone combinations include black and white, blue and green, and brown and beige. These combinations can be used in any room of your home, from the kitchen to the bedroom.
When choosing colors for a two-tone combination, make sure that they complement each other. You don't want them to clash and create an uncomfortable space. If you're not sure which colors will work well together, consult with a professional interior designer.
---
Read Also:
---
2. All White Bathrooms Are Out of Style
The all-white bathroom has been out of style for some time now. A popular trend in interior design is to use different shades of one color to create a more interesting and visually appealing space. If you're looking to give your bathroom a facelift, consider using darker colors or incorporating patterned waterproof tile board into the design.
3. Bring the Outdoors in With Nature Inspired Materials
There are many ways to bring the outdoors in, and using nature-inspired materials is a great way to do it. From wall coverings to furniture, you can find many products that feature natural elements like wood, stone, and plants.
These materials can help create a warm and cozy atmosphere while also adding some natural beauty to your home.
4. Make A Statement with Fun and Funky Accessories
Add a touch of personality to your interior design with fun and funky accessories. From vibrant rugs to patterned pillows, these pieces will help you create a space that reflects your unique style. So go ahead, add a little bit of flair to your decor! You won't regret it.
5. Think Luxury by Using High-End Finishes
This could be anything from marble countertops to gold-plated light fixtures. Not only will your home look luxurious, but it will also be highly functional and withstand the test of time.
When planning for a luxury interior design project, don't forget about the finishes. high-end materials and textures can add an extra layer of sophistication and glamor to any space.
If you're looking for a way to add some extra luxury to your interior design project, consider using high-end finishes. From marble countertops to gold-plated light fixtures, there are plenty of ways to make your home look luxurious and sophisticated.
Is Interior Designing a Good Career?
That's a question that many people ask themselves, and the answer is not always clear. Interior designing can be a great career if you are interested in it and have the talent for it. But there are also some downsides to consider before making a decision.
Final Words
Bathrooms are often one of the most-used rooms in a home, so it's important to make sure they're stylish and up-to-date. These bathroom design trends will help you do just that. If you're looking for more inspiration, be sure to check out our other blog posts on interior design.