We all want to live in a comfortable and aesthetically pleasing home, but creating a balance between the two requires a lot of money and renovations.
Atlanta has a reputation of being a costly place to live, but that doesn't mean you have to give up on home improvement ideas.
On the other hand, you'd be surprised to know that it's possible to have a well-planned home with the latest features of modern design without the procedure costing you a fortune.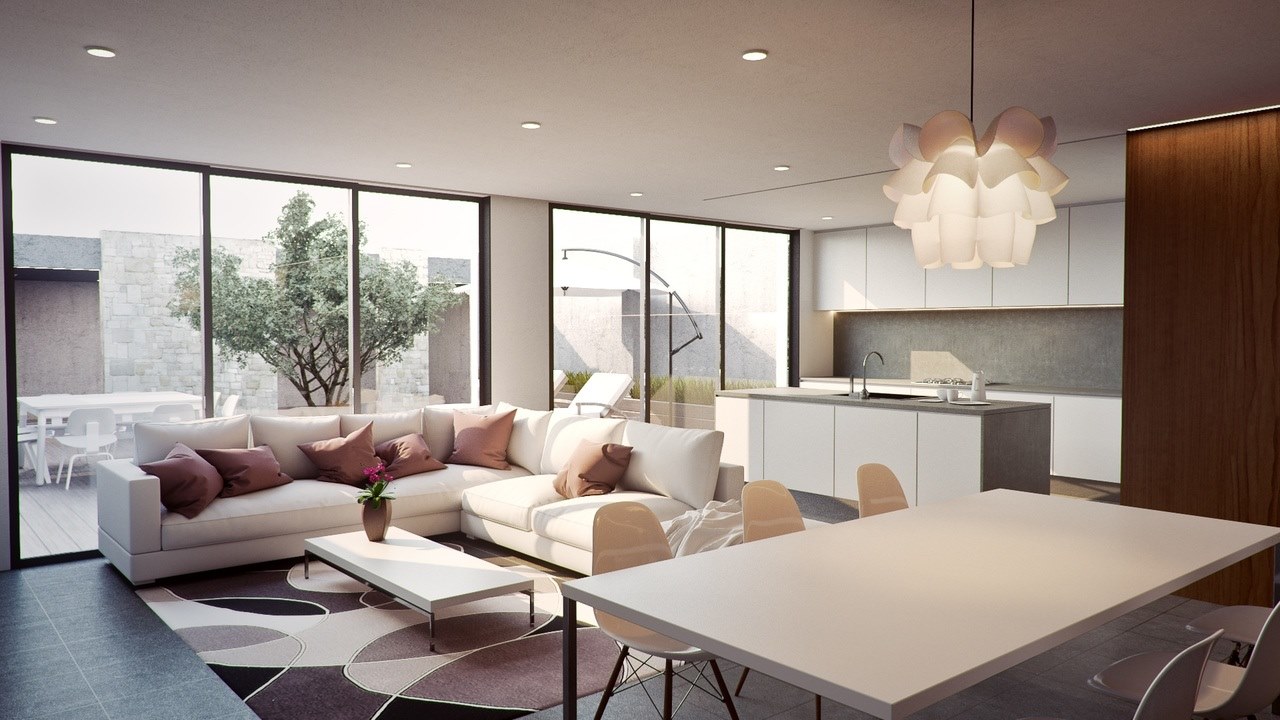 Not all homeowners are well equipped with the knowledge to fix a light fixture, let alone how to work with a drill, and if you have some extra cash, you can always hire a professional electrician to do whatever you need.
Since your goal is to find home improvement ideas on a budget, the information mentioned below is for you. If you're looking to make the most of your efforts and resources, here are some essential home improvements tips for homeowners on a budget.
Go for an Open Living Space
Recent research by Bankrate suggested that homeowners look for houses that have an open living space. Owners of today want to live in a place that has a relaxed and adjoining dining and kitchen space in one particular open space area.
Additionally, a shared kitchen and dining space are 'in the trend' for modern home designs. So, if your house does not include an open floor plan element, find ways to create more space.
Now, you must be thinking, how can I do this without breaking a few walls? Well, creating more living space means getting rid of bulky furniture or changing its placement in your home. Moreover, the shade of your living space furniture and walls also affect its ambiance.
For instance, using off-white color for your furniture and kitchen cabinets will make them blend with the background more effortlessly than darker shades of facilities. Lastly, installing a couple of mirrors will also give your space the appearance of being more spacious.
Show Your Windows Some Love
The cost of living in Atlanta might be high, but you don't have to begin the renovation process by buying new stuff. You can do a lot more with what's available to you. For this reason, let's start with your windows.
Windows are crucial for your home's form and functionality, so it's an excellent opportunity to give them a makeover. Begin the process by installing a window canopy and see how you feel about it.
You'll find several hardware shops to explore. Find what attracts you the most and how installing them gives more appeal to your home. With this small change, you improve your home's aesthetic look way beyond your imagination.
---
Read Also:
---
It's Time for Smart Home Automation
Smart home devices are now creating a lot of buzz in the real estate industry, resulting in increased home values and new appeal for people living in the house. According to an experienced Atlanta Electrical Supplier, smart home automation is one of the most in-demand features for home renovation.
Since they add more value to the property and make the lives of everyone living inside the home a lot more enjoyable, some of the smart home automation features include:
Smart home security systems like surveillance cameras
Smart thermostats
Smart smoke detectors
Smart lights
Additionally, Consumer Reports estimated that smart home automation could increase a property's overall value by 5 percent, which is likely to grow as more people opt for smart home automation.
Give Your Yard a Makeover
While the interior of your home will unquestionably get the most attention, your front and back yard are equally important.
Especially when you are trying to find ways to enhance your curb appeal, after all, it's the first thing a passerby or your neighbors will notice about your property, giving them an idea of what to expect inside.
You can easily decorate your yard with a few tried and tested methods used for landscaping. The best place to start this process is by visiting your local greenhouse. The people working there will give you some excellent advice on giving a makeover to your back and front yard and how to make it more appealing.
Additionally, you can try some creative ideas and strategically plant a few colorful flowers, trees, and bushes to make your yard look more attractive. You can also try adding a bed of roses on both sides of your front door so everyone feels the warmth of your hospitality when they enter your home.
That said, don't avoid the importance of layering plants and bushes according to their height. Make it a rule of thumb to place the shortest ones at the front. If you make the appropriate landscaping decisions, you'll have more greenery and aesthetically pleasing back and front yard for your home.
Get Solar Panels for Your Home
Improving your home with alternative energy sources to power your home devices is a great way to renovate your home. An effective way to do this is by installing solar panels on your roof. While solar panels won't do much for the aesthetic appeal of your home, they will surely help you lower your energy bills.
Finding and installing solar panels in your home is as easy as local hardware or electronics stores. Apart from that, you can also look into online resources and search for some used solar panels for sale if your goal is to save some money.
Finally, yet importantly, don't forget to calculate your power requirements and install solar panels based on the findings. Usually, four to six solar panels with a 500-watt rating are ideal to power regular household appliances.
To Sum it Up
As you can notice from the home renovation ideas listed above, modernizing your home doesn't always have to be an expensive affair. With some intelligent and conscious improvements, you can renovate your home's aesthetic and functional appeal.
While the meaning of home renovation differs from one homeowner to another, it would be a great idea to start improving your home by changing the small things that require an update.
Also, do not hesitate to ask yourself if any element of your home requires a replacement or not. Replacing something that you can repair might result in you spending more money than you should have. So, make knowledgeable changes in your home, avoid making arbitrary decisions, and do not involve much research.