A bathroom remodel is one of the most satisfying renovation projects that any homeowner can decide upon.
Regardless of whether you intend to change the entire set or focus on redoing a certain aspect of the space, the project is a crucial job that requires a trained and experienced contractor.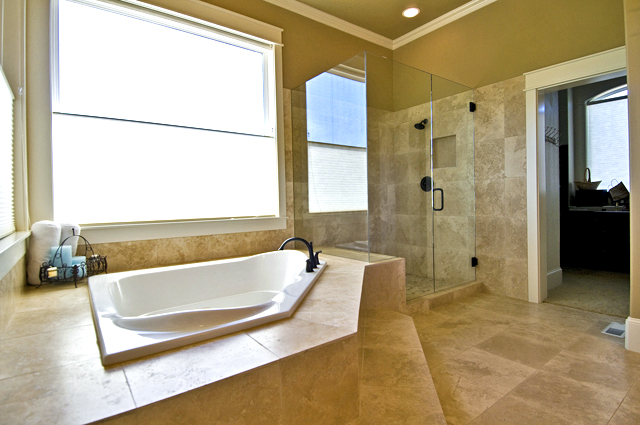 Johnson City Bathroom Remodeling Contractors understand how intimate the bathroom is and are well aware of the risks of working with an inefficient contractor.
As a company with over 30 years of experience handling a wide variety of remodeling tasks, they have gathered 10 tips to guide you through hiring the best bathroom remodeling contractor.
Interview a Handful of Contractors
Speaking to only one or two bathroom contractors only serves to limit your point of view.
You would just be comparing two options while many others have better performance statistics and rates.
It would be easier to find a contractor with rates that can accommodate your budget and one that would be exemplary to work with.
Review Their Past Work
Any contractor's website should come with pictures of their previous remodeling projects.
While almost all of them tend to be beautiful, sometimes you just have to look past the pretty images and check whether the contractor does the job that best suits your needs.
If you cannot find any evidence of past projects or encounter poor-quality pictures in their portfolio, it would be wise to move on to the next option.
---
Read Also:
---
Get Your Estimates in Writing
While a contractor might give you a verbal estimate that seems well with your soul, they aren't worth as much as written ones.
Human error might force any concerned parties to misinterpret or forget some numbers, confusing parties at the end of the project.
A written estimate is well-received and binding for the contractor and homeowner.
It also ensures you make an accurate budget plan before the project begins, giving you peace of mind.
Scheduling Matters
Most homeowners tend to ignore the importance of a schedule for remodeling projects.
This can cause unexpected issues, especially if delays occur yet you didn't factor them into a schedule.
You need to communicate with your contractor about the date when the project will start and its duration.
Doing so would allow you to reschedule any other plans you had made on your home to pave the way for the remodeling project.
Clarify the Contractor's Job
Your contractor should walk you through all the relevant activities that are involved in the remodel for clarity.
Feel free to raise all your concerns, so you know everything going into the project.
Construction Materials
During renovation projects, you can reuse materials that are still in tip-top shape to save money.
You always have the option of recycling usable materials, and your contractor can efficiently explain the types that they can recycle.
Ensure you follow their advice on the viability of those reusable materials.
Discuss Peripherals
Suppose the bathroom being remodeled is the only one available in your home.
You would need to figure out alternative options to using that specific bathroom while the contractors work on remodeling it.
Other issues include when the contractors are expected to arrive and leave and their availability on weekends.
Licensing and Credentials
For a qualified bathroom contractor to be licensed, they must meet certain registration requirements.
These include liability insurance, criminal record check, testing, bonding, and much more.
Also, their licenses and registrations should be up to date before working on any projects.
Pick the Contractor That Best Suits Your Needs
There are several factors that you need to consider before choosing a contractor.
Instead of focusing on the price alone, you need to confirm whether you can work well with the contractor, check their professionalism and testimonials, and confirm that their previous projects align with your current remodeling needs.
Sign a Legal Contract
Under no circumstance should you let a contractor work on your bathroom before signing a legal contract? This also applies to any other contractor working on your home.
The contract should include the signatures of both parties and clearly state various aspects of the project, such as the cost, work site address, payment schedule, start and expected end dates, and much more.
Make the Effort
It's one thing to know how to look for a reliable bathroom remodeling contractor and another to put effort into every step.
Pay attention to the smallest details about any contractor to distinguish the trustworthy ones from the shady handymen.
If you ever need a proficient bathroom remodeling contractor in Johnson City, be sure to reach out to us at Superior Home Solutions for our services.