There comes a time in everyone's life when relaxation becomes mandatory.
Regardless of the kind of job you have, your daily habits, or your lifestyle in general, stress is one of the constants of the modern world we live in.
As such, we can't entirely avoid it, but we can curb it as best we can.
Though there are various strategies one can adopt, enjoying life's simplest pleasures is definitely the easiest solution anyone can incorporate and benefit from.
Among these, soaking up in a warm bath has got to be at the top of the luxuries when it comes to getting a daily soothing spa-like experience in the comfort of our abodes.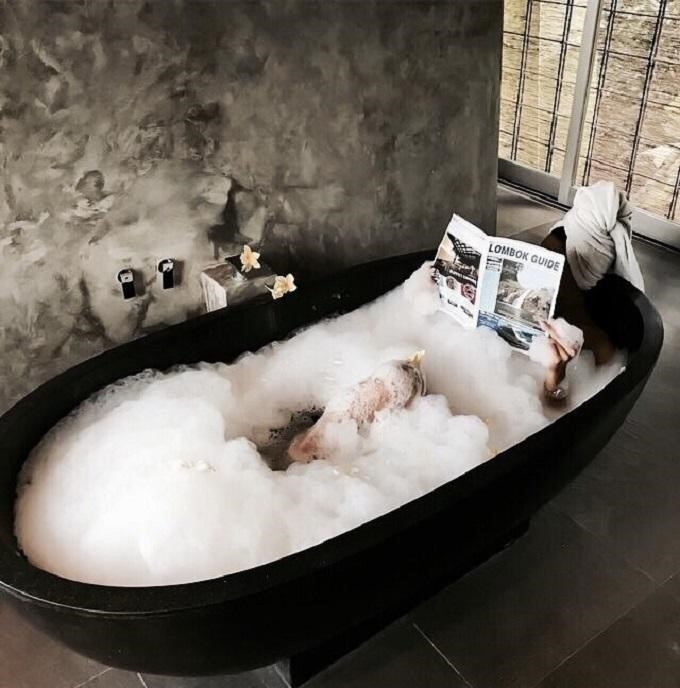 Sure, showers are nice for getting a quick rinse and all, but nothing beats the peaceful moments of solitude spent in the private sanctuaries with the help of a high-end bathtub with exceptional quality and aesthetics.
I'm aware this sparks your curiosity, as you find yourself thinking the idea is great though not exactly plausible as these pieces of grandeur, the kind you see in design mags, aren't exactly fit for everyone's budget.
True, but they're totally worth the investment if you want to make the most of your personal oasis by mastering the art of creating a place that would ooze with comfort.
Not convinced? The following benefits shed some light on why this is a great idea in the long run!
Increase the Value of Your Property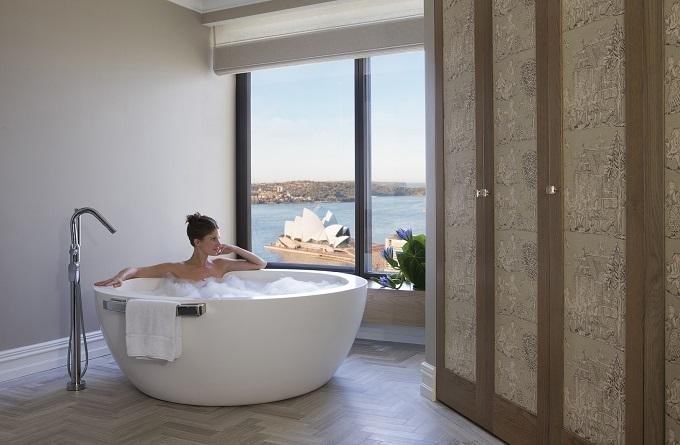 No matter how many trends come and go, fancy bathtubs are always popular, so you won't have to worry about them ever losing their value.
This has especially been made clear recently as interest in having stress-free zones at home started growing during COVID-19 isolations and lockdowns.
In this aspect, they can be your aces up your sleeve if you dream of easily infusing your property with those desirable features that would increase the resale value.
I don't have to tell you how useful this is in case you'd ever plan on selling or renting in the future.
What makes such elements the essence of value is the fact they're made from durable materials that guarantee you won't have to battle with rust after a certain amount of use.
In other words, sure, you don't have to exactly splurge on something top-notch however it's recommended if you care about owning bath wares that won't cost an arm and a leg to maintain after you've put them through considerable wear and tear.
In this regard, it's advisable to focus your attention primarily on the materials when you do the shopping for the ideal tub, and leave the style decision as an afterthought.
Acrylic, cast iron, and solid surfaces are all great options to consider, known for their durability.
---
Read Also:
---
Elevate Your Overall Bathroom Design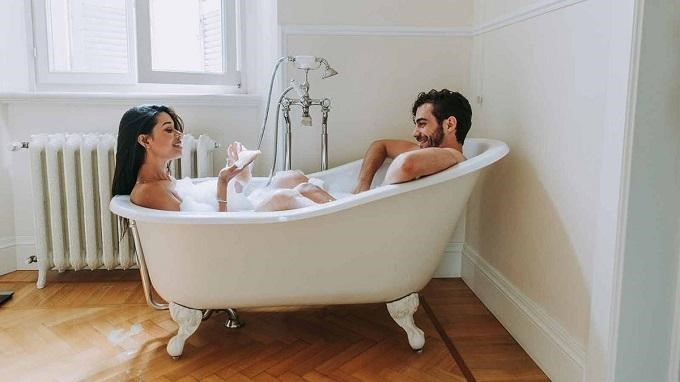 Nothing speaks focal point radiating opulence quite like the luxurious bathtub well-stocked homeware stores provide.
Despite all the other fixtures and fittings that are part of the usual bathroom ensemble, wherever there's a tub, it's always the one that grabs most of the attention.
With this thought in mind, it can be your perfect choice when you want to upgrade the design single-handedly.
And, on that note, you won't have to worry about those not-so-desirable features from raining on your parade.
Best of all is, with the variety of bathtub models and styles, every bathroom is suitable for such an addition – yes, even those that are on the smaller side! Depending on your preference, budget, as well as layout, you've got the benefit of choosing from a range of baths amazing with their details and features.
While freestanding, and classy clawfoot bathtub designs work great in roomy bathrooms, instantly injecting them with lots of personalities, they aren't that adequate for the bathrooms that are on the compact side.
Not to worry, though, if you aren't lucky enough to own a personal oasis that impresses with the spaciousness, you can still welcome a chill-zone feature like the tub if you optimize corner space, for example.
Alcove and corner bath designs are both nice picks when it comes to solutions that instill both practicality and comfort in the private oasis.
Moreover, they're just as useful when you want to easily boost their purpose by introducing a shower setup too.
For that ultimate design touch, the "straight out of the pages of a magazine" outcome, opt for show-stopping shower and bath tapware as the cherry on top.
Boost the Degree of Cleanliness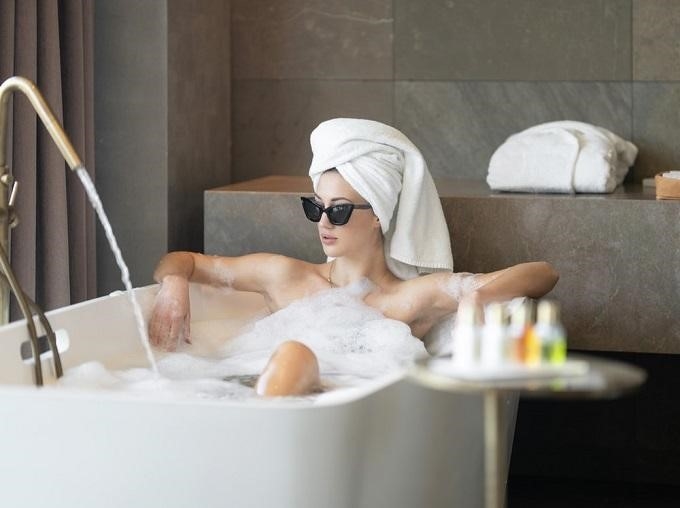 Cleanliness is certainly a crucial aspect for a bathroom, the place where you go to not only purify your body but your soul too.
With all the relaxation an elegant bathtub offers, I'm sure you wouldn't be all too happy to divide your precious minutes spent unwinding on maintenance and cleaning chores.
On this point, when browsing through the vast array of bath designs, and the materials they come in, it wouldn't hurt to look at things from the perspective of these two details.
For instance, natural stones are amazing with their unique and striking patterns and textures, yet while they bring a great amount of character to the bathroom, they do so at the expense of maintenance.
Sadly, the same applies to enameled steel and the super elegant cast iron.
You'd make a wiser and better investment if you choose to introduce sleek solid-surface and acrylic elements that also wouldn't significantly add to your costs over the years.
In a combination with other low-maintenance fixtures and fittings, you'd be able to create a bathroom that's truly relaxing, in every sense of the word.
Picks such as acrylic toilet suites and basins, stainless steel faucets and the rest of the tapware, steam proof shower glass doors, plus porcelain floor and wall tiles that are impervious to water and handprint stains are all choices smart shoppers make.
Don't forget to also consider your countertops if you want the vanities to be just as stylish and durable.
Be one of these shoppers and you're really going to enjoy your bathroom and refreshing baths to the fullest!