In today's agricultural landscape, you face various challenges, with sustainability taking center stage. As a forward-thinking farmer, you have a unique chance to implement impactful changes. These promote environmental well-being and boost your farm's longevity and profitability.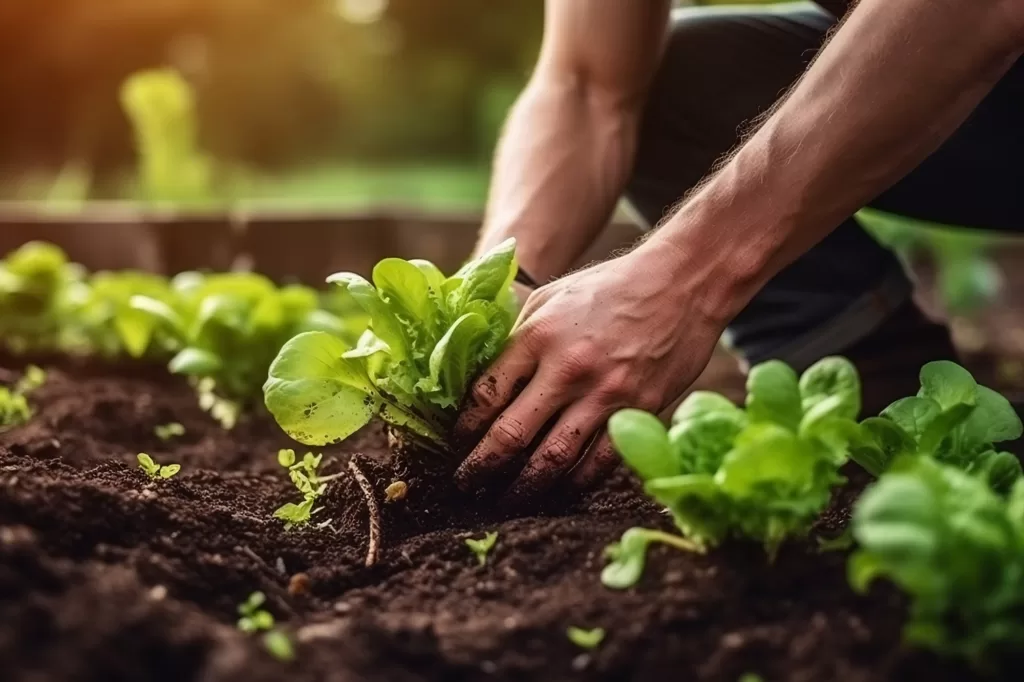 Here's how you can step forward to shrink your farm's carbon footprint, marrying nature with agriculture in a manner that would make past generations proud:
Harness The Power Of Solar Energy
The sun generously showers your land with energy. Why not harness it? Integrating farming solar panels into your operations sustainably empowers your farm and cuts down on fossil fuel reliance. Solar panel technology has advanced significantly, making them both efficient and cost-effective.
Think of it this way: while your crops absorb sunlight for growth, the panels transform it into power, achieving two goals at once. Diversifying energy sources is wise. With fluctuating energy prices and growing concerns about energy security, solar power stands out as a dependable alternative.
Furthermore, tax breaks and incentives for solar installations can make this shift financially attractive. Contemporary solar panel designs blend effortlessly with your farm's surroundings, preserving its natural aesthetics while promoting sustainability.
Practice Agroforestry
Agroforestry, integrating trees into farming systems, boasts numerous advantages. Trees act as natural carbon sinks while providing shade, battling soil erosion, and improving water quality.
Selecting tree species with additional benefits, like fruit or nut yields, creates another income source. These trees also promote biodiversity, serving as homes for beneficial wildlife.
---
Read Also :
---
Moreover, trees act as wind barriers, reducing wind-driven erosion and protecting your crops. This not only conserves the soil but ensures optimal harvests.
Implement Conservation Tillage
This method conserves soil moisture, reducing your dependence on water sources. Covering the soil retains essential moisture and shields it from harsh temperatures. This technique also nurtures soil health, fostering habitat for beneficial microorganisms and worms crucial to aeration and nutrient recycling.
The advantages of conservation tillage are twofold: cost-saving and environmental. Less tilling means less tractor time, saving on fuel.
Environmentally, fewer tractor activities mean lower carbon emissions. This technique enhances water retention through improved soil quality, minimizing runoff, and controlling soil erosion.
Use Cover Crops
Cover crops do more than just 'cover.' They significantly improve soil health. As they grow and decompose, they enrich the soil with organic matter, enhancing its moisture retention. This ensures a steady water supply for your primary crops.
Using diverse cover crop species is advantageous. Some fix nitrogen, reducing the need for synthetic fertilizers. Deep-rooted variants break up compact soil, facilitating crop root growth.
This variety ensures fertile soil for the primary cropping season. These crops also provide habitats for helpful insects, reducing the need for chemical pesticides.
Embrace Organic Farming Practices
Organic farming isn't just about avoiding chemicals; it's a partnership with nature. For example, composting recycles organic waste into nutrient-rich soil additives teeming with beneficial microbes.
Crop rotation, fundamental in organic farming, breaks pest and disease cycles. By rotating crops, you naturally mitigate the risk of infestations, reducing carbon emissions from pesticide use.
Additionally, organic practices support biodiversity. Steering clear of aggressive pesticides offers a refuge for beneficial insects and birds. Their presence controls pests and aids in crop pollination.
Optimize Livestock Management
Effective livestock management aids in reducing your carbon footprint. Rotational grazing enhances pasture health and breaks pest life cycles. When livestock graze, they maintain the grass at optimal heights, which not only promotes growth but also aids in carbon sequestration.
Examine your livestock feed. Some ingredients increase methane emissions in ruminants. Adjusting feed by adding supplements like seaweed can reduce these emissions.
Revisit manure management. Properly managed manure can minimize methane production and even produce biogas, an eco-friendly energy source.
Invest In Energy-Efficient Equipment
Maintaining your equipment ensures it runs efficiently, using less fuel. Contemporary machinery prioritizes energy conservation. Transitioning can be beneficial both environmentally and financially.
Re-evaluate utilities. Switching to energy-efficient pumps and grain dryers can significantly reduce energy consumption. The initial cost often proves worthwhile through long-term savings.
Consider automation. Advanced tools like drones or smart tractors enhance accuracy, optimizing resources and enhancing efficiency.
Reduce Waste And Recycle
Every farm generates waste, but how you manage it determines its environmental impact. Transform organic waste, like leftover crops or manure, into compost, turning potential waste into a resource.
Non-organic waste, like plastics, can often be recycled. Partnering with local recycling facilities ensures reuse. Additionally, bulk buying or opting for returnable packaging reduces waste.
Water, being an essential asset, warrants efficient management. Systems that collect rainwater or reuse irrigation water reduce dependency on external sources. Advanced methods, such as drip irrigation, ensure efficient water utilization.
Conclusion
Your farm stands as a potential beacon of sustainability. Every initiative you adopt, from solar energy to waste management, works towards a reduced carbon footprint. As you forge ahead, remember that blending traditional insights with modern innovations creates a promising, eco-friendly path for your farm and the world.