Your home's water heater provides many conveniences, from hot showers and clean laundry loads to maintaining comfortable temperatures. However, its lifespan depends on several factors, including age and how well it is cared for.
Standard water heater tanks contain an anode rod to combat corrosion in their tanks, known as an anode sacrificial anode rod, that should be replaced every three years to protect from rust and corrosion. Unfortunately, these anodes corrode much faster than the rest of your lining, necessitating their replacement as soon as they show signs of wear.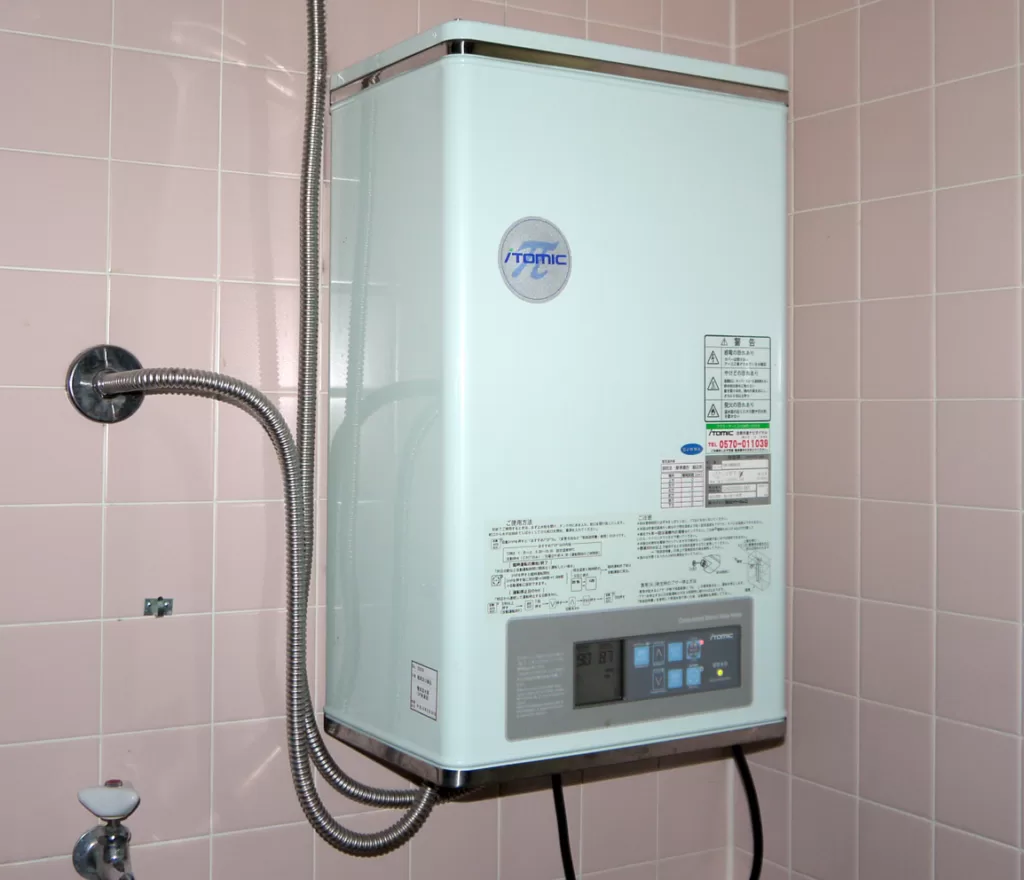 To extend the life of your water heater and learn more about its longevity, check out the details on when to replace that anode sacrificial anode rod and other maintenance tips right here.
Install a whole-house filter
A whole-house water filter can reduce the hard water minerals found in your home supply and extend its lifespan. This will also protect its appliances, such as your water heater.
Water filter systems are more effective at filtering out mineral deposits than point-of-use filters that only address one faucet at a time. This system should be installed before your main water line branches off to your water heater for optimal performance.
Ideal locations should be easy to access to remove and replace filter cartridges upstream of your tank if heater drainage is necessary.
Every year, it is wise to drain your water heater to remove the sediment accumulating at its base, which can shorten its lifespan and increase energy bills. Doing this can easily be accomplished by placing a bucket under the pressure relief valve on your heater and lifting it to release some water from its storage tanks.
Install a water softener
Water softeners filter minerals out of water using processes like ion exchange. This prevents scale build-up and mineral deposits that could reduce appliance lifespan or other water-based systems' lifespans.
---
Read Also :
---
Water softeners help prevent pipe clogging, spray nozzle blockage, and heating element blockage to increase efficiency, decrease wear and tear costs, and delay repairs or replacement costs.
Installing a water softener will extend the lifespan of your gas-powered water heater by neutralizing hard water's mineral content, which may otherwise corrode its internal components and potentially lead to malfunction or explosion of your water heater.
If sodium in your home's water has you concerned, try installing a salt-free water softener that uses potassium chloride instead of sodium to soften the water instead.
Doing this will remove any potential health risks related to high levels of sodium consumption while saving money on electricity and salt use with an "away mode" feature that lowers temperatures while you're away to conserve energy and save money in both cases.
Turn down the temperature
Water heaters use a significant amount of energy to produce hot water for household needs, and using one constantly will eventually cause wear and tear and breakdown.
If you want your water heater to last longer and save on energy costs, lower its temperature. This will lower its energy use and save money on electricity bills.
Most water heaters are set at 140 degrees. However, reducing it to 120 will decrease your risk of scalding while helping save money.
Locate and open up the access panel leading to your water heater's thermostat with a screwdriver. Peel away the insulation covering it before adjusting its temperature setting; make sure you switch back when complete! Turning off your device when away can save energy costs while prolonging its lifespan.
Get annual maintenance
Your water heater plays an important role in daily life, making showering possible at any point during the day and night. Therefore, to extend its usefulness as much as possible.
At annual maintenance, anode rod replacement and flushing the tank are both excellent ways of protecting against corrosion. You should also make a habit of inspecting and testing your pressure relief valve regularly – this valve opens and releases water when there is overpressure in your unit, and failure could cause it to explode!
Regular water heater maintenance can decrease the likelihood of needing to purchase another system before it becomes necessary and can detect any hidden problems before they lead to system failure.
Insulate your water pipes
Insulating the water pipes in your home is one way to safeguard them against freezing, an all-too-common issue that can lead to extensive and expensive repairs. Furthermore, insulation will save money on energy costs and decrease water waste.
Insulating pipes can prevent this by keeping the temperature two or four degrees warmer – saving money while keeping water warm!
Insulating your pipes is a straightforward DIY project most homeowners can accomplish on their own. Step one is purchasing pipe insulation at either your local hardware store or online retailer – non-flammable is best, particularly if your water heater runs on natural gas.
Next, choose from foam, neoprene, or polyethylene materials if possible; tape measures help take measurements of straight pipe sections and the distance from the water heater.
Once purchased, install by placing seam-side down over pipes using tape, wire fasteners, zip ties, etc., as necessary – when completed, this should keep it secure until its subsequent use!