In the world of agriculture, various cultivation techniques have been practiced for centuries. These techniques vary depending on the geography, climate, and the needs of the farmers. In this blog post, we will explore some common cultivation techniques and understand their significance.
1. Subsistence Farming
Subsistence farming, also known as self-sufficient agriculture, is a traditional and sustainable way of life that has been practiced for centuries. It is a method of farming in which farmers focus on growing enough food to feed themselves and their families, rather than producing crops for sale or trade.
Subsistence farming is a system where farmers rely on their labor and resources to produce food for their household consumption. The term 'subsistence' refers to the ability to support oneself at a minimal level. In this type of farming, farmers grow a diverse range of crops and raise animals for their sustenance.
Unlike commercial farming, which is driven by profit and aims to maximize yields, subsistence farming prioritizes self-sufficiency and sustainability. It is characterized by small-scale production, reliance on traditional farming techniques, and minimal use of external inputs such as fertilizers and pesticides.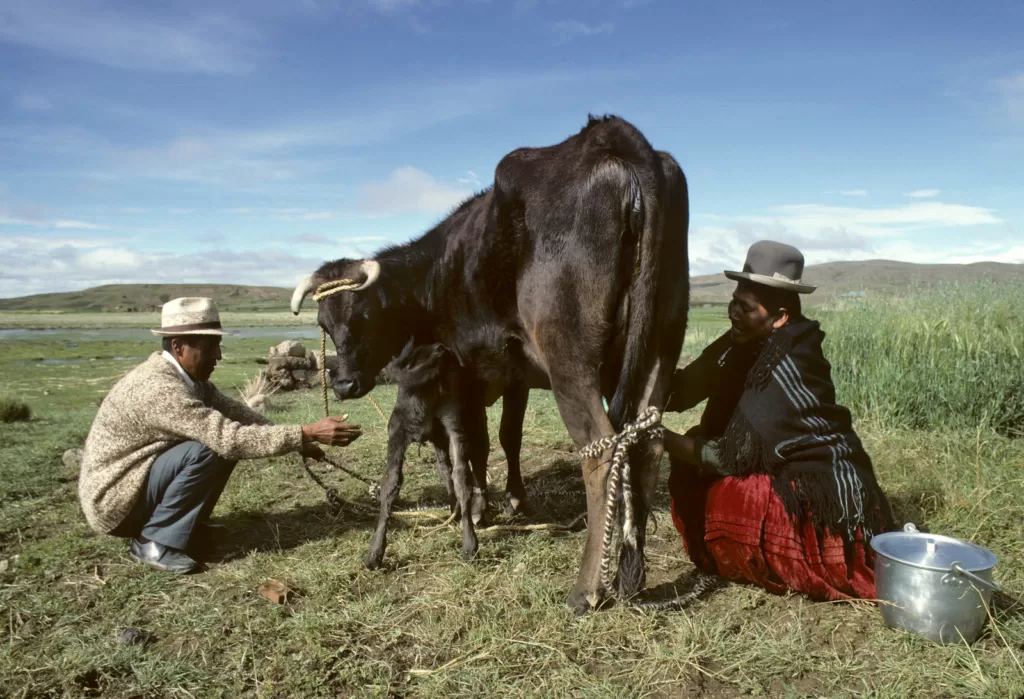 The Importance of Subsistence Farming
Subsistence farming plays a crucial role in the lives of millions of people around the world, especially in rural areas of developing countries. Here are some key reasons why subsistence farming is important:
Food Security: Subsistence farming helps ensure food security for farming families, as they produce their food and are less dependent on external sources.
Poverty Alleviation: Subsistence farming can help alleviate poverty by providing a stable source of food and income for rural communities.
Sustainability: Subsistence farming promotes sustainable agricultural practices, such as crop rotation, organic farming methods, and the preservation of traditional knowledge.
Challenges and Solutions
While subsistence farming offers many benefits, it also faces various challenges. Limited access to modern farming technologies, unpredictable weather patterns, and lack of market opportunities are some of the common challenges faced by subsistence farmers.
However, several solutions and initiatives can support subsistence farmers and help overcome these challenges. These include providing access to improved seeds and tools, implementing climate-resilient farming practices, and establishing local markets for selling surplus produce.
In conclusion, subsistence farming is not just a method of food production; it is a way of life that embodies self-sufficiency, sustainability, and resilience. By understanding and supporting subsistence farming, we can contribute to a more equitable and sustainable food system for all.
2. Nomadic Herding
Nomadic herding, also known as pastoralism, is a traditional way of life that involves the movement of livestock from one grazing area to another in search of fresh pasture and water sources. This practice is commonly found in arid and semi-arid regions where agriculture is limited due to the scarcity of water and fertile land.
The nomadic herding lifestyle is deeply rooted in the relationship between humans and animals. It is a sustainable and adaptable way of utilizing natural resources, allowing communities to thrive in harsh environments. The livestock, such as cattle, sheep, goats, and camels, provide not only food but also clothing, shelter, and transportation for the herders.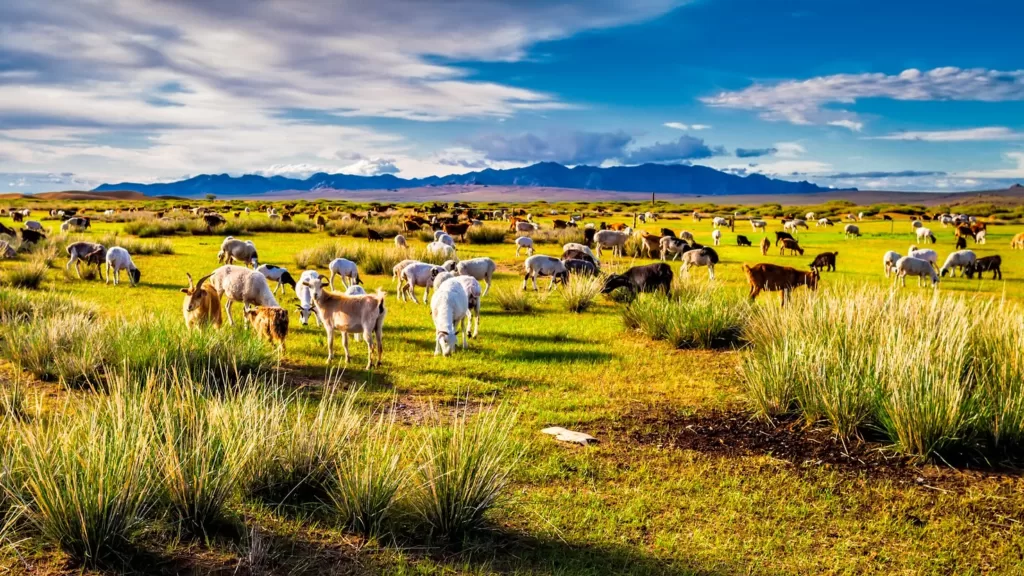 The Life of a Nomadic Herder
The life of a nomadic herder revolves around the needs and well-being of their livestock. They have extensive knowledge of the local environment, including the seasonal availability of water and suitable grazing areas. The herders carefully plan their movements to ensure the health and survival of their animals.
These herders have developed a deep understanding of animal behavior and are skilled in handling and managing their livestock. They use various traditional techniques to protect their animals from predators, such as building enclosures or utilizing guard animals like dogs.
One of the key features of nomadic herding is mobility. The herders constantly move with their livestock, following the natural cycles of vegetation growth and water availability. They set up temporary camps, known as encampments, which can be easily dismantled and moved to the next location.
Sustainable Practices
Nomadic herding is often considered a sustainable practice because it allows for the efficient use of limited resources. The herders ensure that the grazing pressure on the land is not excessive, allowing the vegetation to regenerate and preventing overgrazing. They also have a deep respect for nature and the environment, as their survival depends on it.
The traditional knowledge and practices of nomadic herding have been passed down through generations, ensuring the continuity of sustainable practices. However, modern challenges such as climate change, land encroachment, and political instability have threatened the livelihoods of nomadic herders in many regions.
In conclusion, nomadic herding is a way of life that has sustained communities for centuries. It is an intricate balance between human and animal needs, ensuring the survival of both. The resilience and adaptability of nomadic herders have allowed them to thrive in some of the harshest environments on Earth. However, it is crucial to recognize and support the preservation of this traditional way of life to ensure the sustainability of our planet and the diverse cultures that rely on nomadic herding.
3. Livestock Farming
Livestock farming is an essential component of the agricultural industry, focused on the rearing, breeding, and management of domesticated animals for various purposes. This practice plays a vital role in providing food, fiber, and other resources to meet the ever-growing demands of the human population.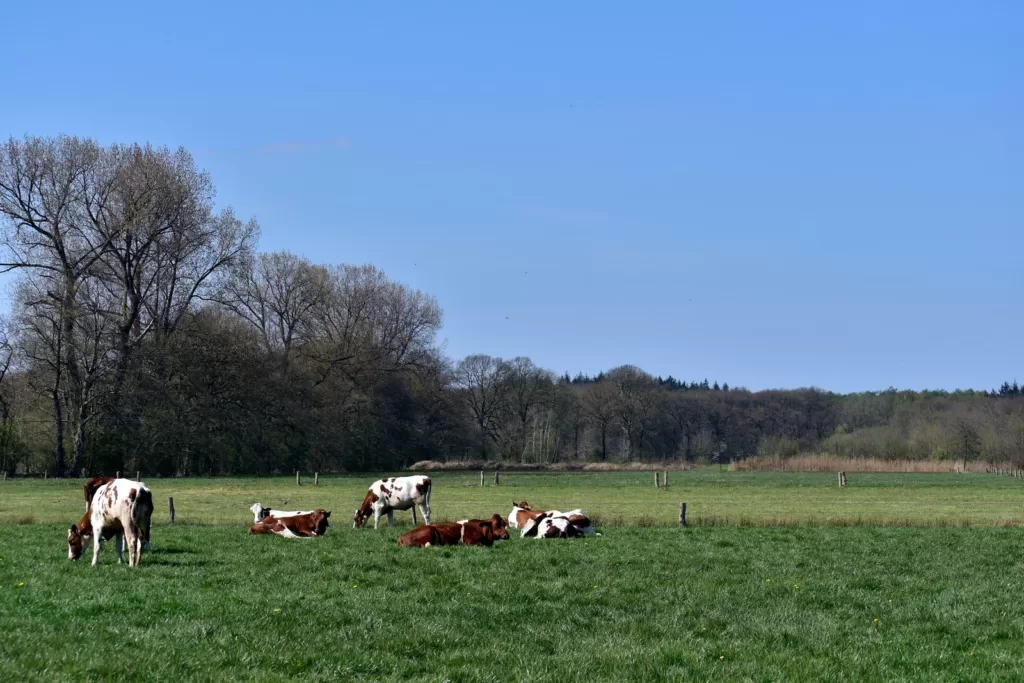 The Importance of Livestock Farming
Livestock farming serves as a crucial source of protein-rich food such as meat, milk, and eggs. It also contributes to the production of leather, wool, and other valuable by-products. Apart from its economic significance, livestock farming has several environmental and social benefits.
Livestock farming, when managed sustainably, can help preserve biodiversity by maintaining grasslands and open spaces. Grazing animals contribute to nutrient recycling and improve soil fertility. Moreover, manure from livestock can be used as organic fertilizer, reducing the dependence on chemical fertilizers and promoting natural nutrient cycles.
Livestock farming provides livelihood opportunities for millions of people worldwide, especially in rural areas. It supports local economies, enhances food security, and contributes to poverty reduction. Additionally, it plays a significant role in preserving cultural heritage and traditional knowledge related to animal husbandry.
Sustainable Livestock Farming Practices
To ensure the long-term viability of livestock farming, it is crucial to adopt sustainable practices that minimize negative impacts on the environment and prioritize animal welfare. Here are some key practices:
Pasture-based systems promote grazing on natural grasslands, allowing animals to exhibit their natural behavior and consume a diet rich in natural forage. This approach reduces the need for energy-intensive feed production and minimizes environmental degradation.
Ensuring animal welfare is a fundamental aspect of sustainable livestock farming. Farmers should provide adequate space, proper nutrition, and veterinary care to their animals. They should also follow ethical practices that prioritize the well-being and humane treatment of livestock.
Efficient Resource Management
Efficient resource management is crucial to minimize the environmental footprint of livestock farming. This includes optimizing feed conversion efficiency, reducing water usage, and managing manure effectively to prevent water and air pollution.
Genetic improvement programs help produce livestock breeds that are more resilient, disease-resistant, and efficient in converting feed into valuable products. This approach reduces the reliance on antibiotics and other medications, contributing to a healthier food system.
In conclusion, livestock farming is a critical component of our food system, providing essential resources while offering environmental and social benefits. By adopting sustainable practices, we can ensure the long-term viability of livestock farming and meet the growing demand for high-quality animal products. Farmers, policymakers, and consumers need to collaborate and support the implementation of sustainable livestock farming practices for a more resilient and equitable future
---
Related:
---
4. Shifting Cultivation
Shifting cultivation, also known as slash-and-burn agriculture, is an ancient farming practice that has been used by indigenous communities around the world for centuries. It involves clearing a small plot of land, burning the vegetation, and then planting crops in the fertile ash-enriched soil. After a few years, when the soil fertility declines, the farmers move on to a new plot of land and allow the previous plot to regenerate naturally.
This traditional farming method is often misunderstood and seen as destructive to the environment. However, when practiced sustainably and in harmony with nature, shifting cultivation can have several benefits.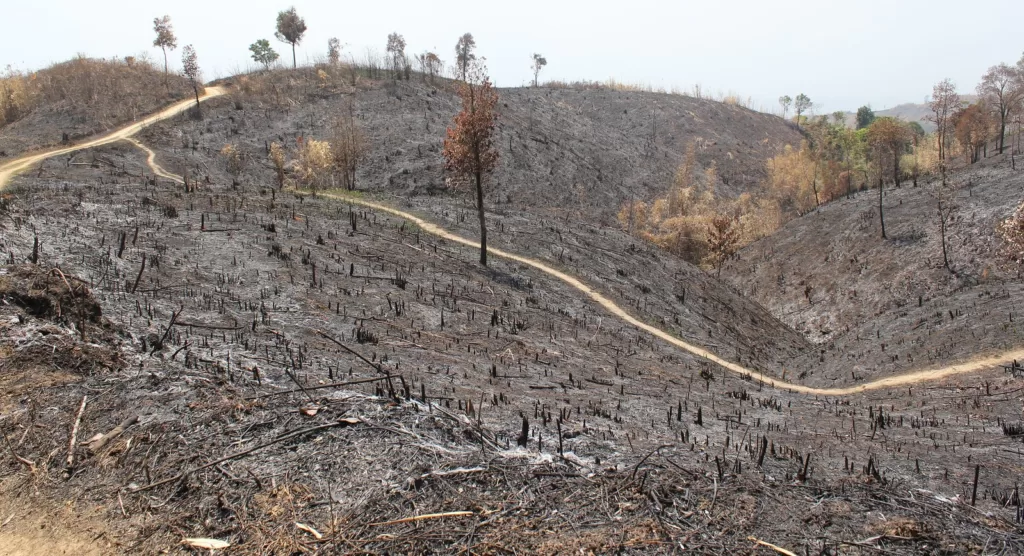 Biodiversity Conservation
Shifting cultivation promotes biodiversity by creating a mosaic of different habitats. The cleared areas provide space for sunlight to reach the forest floor, allowing the growth of a diverse range of plant species. The regenerating forests provide habitat for various wildlife, including endangered species.
Soil Conservation
Contrary to popular belief, shifting cultivation can be beneficial for soil conservation. The practice of allowing the land to fallow and regenerate helps restore soil fertility and reduces erosion. The presence of diverse plant species in the regenerating forest helps hold the soil together and prevents nutrient loss.
Community Resilience
Shifting cultivation is deeply rooted in indigenous cultures and fosters a strong sense of community. It is often practiced collectively, with community members working together to clear the land, plant crops, and harvest the produce. This communal approach promotes cooperation, knowledge sharing, and social cohesion.
However, it is important to note that shifting cultivation can have negative impacts if not practiced sustainably. Unsustainable practices, such as excessive burning and shortening of fallow periods, can lead to deforestation, soil degradation, and loss of biodiversity.
The Way Forward
To ensure the sustainability of shifting cultivation, it is crucial to adopt certain practices:
Rotate plots of land to allow for longer fallow periods and natural regeneration.
Limit the use of fire and explore alternative methods of vegetation clearing.
Combine shifting cultivation with other sustainable farming techniques, such as agroforestry and permaculture.
Involve indigenous communities in decision-making processes and support their traditional knowledge and practices.
By embracing these approaches, we can harness the benefits of shifting cultivation while mitigating its potential negative impacts. Shifting cultivation has the potential to contribute to sustainable food production, biodiversity conservation, and the preservation of indigenous cultures.
5. Terrace Farming
Terrace farming is a centuries-old agricultural technique that has been practiced in various parts of the world, particularly in mountainous regions. It involves creating flat areas on sloping land to cultivate crops. This method helps farmers overcome the challenges posed by steep terrains and limited arable land.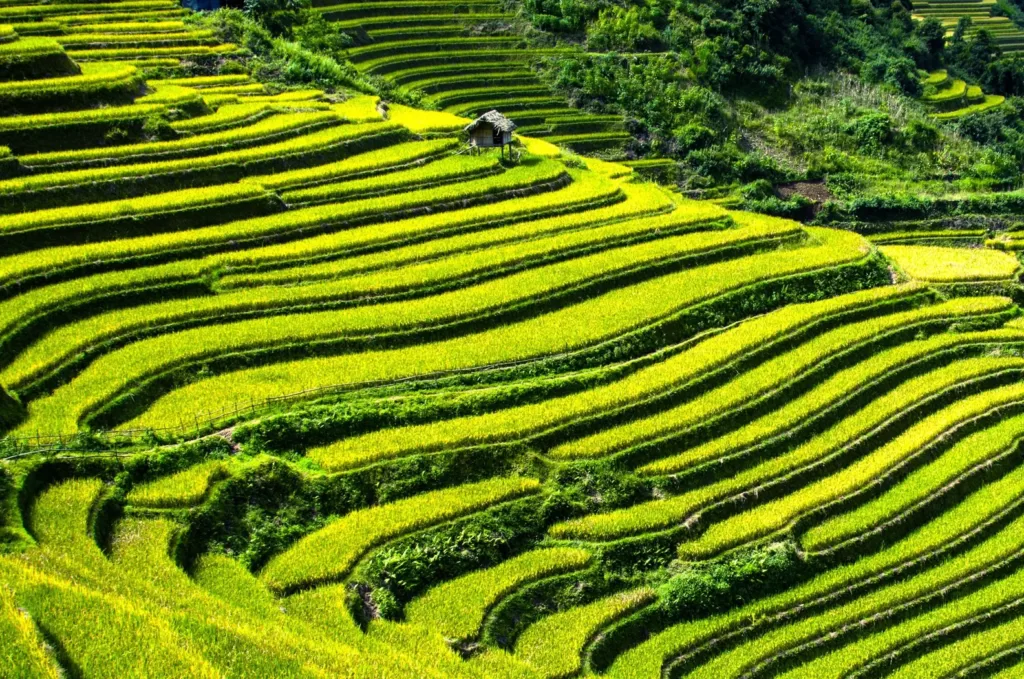 Benefits of Terrace Farming
Soil Conservation: Terrace farming helps prevent soil erosion by reducing the impact of heavy rainfall and water runoff. The terraces act as barriers, slowing down the flow of water and allowing it to infiltrate into the soil.
Water Management: By creating terraces, farmers can effectively manage water resources. The flat surfaces retain water, preventing excessive runoff and ensuring a steady water supply for the crops.
Increased Crop Yield: Terrace farming maximizes the use of available land. It allows farmers to cultivate crops on multiple levels, increasing the overall crop yield per unit area.
How Terrace Farming Works
Terrace farming involves several steps:
Planning: Farmers carefully study the landscape and plan the terraces accordingly. Factors such as slope gradient, soil type, and water availability are taken into consideration.
Terrace Construction: The terraces are built by cutting into the slope and creating level platforms. Stones, logs, or other materials are used to build retaining walls to prevent soil erosion and maintain the shape of the terraces.
Soil Preparation: Once the terraces are constructed, the soil is prepared by adding organic matter and nutrients. This ensures optimal growing conditions for the crops.
Crop Cultivation: Farmers select suitable crops based on the local climate and market demand. The terraces are then planted with a variety of crops, such as rice, corn, vegetables, and fruits.
Irrigation: Water management is crucial in terrace farming. Farmers use techniques like contour trenching and drip irrigation to efficiently distribute water to the crops.
Maintenance: Regular maintenance is required to prevent erosion and maintain the terraces' structural integrity. This includes clearing weeds, repairing retaining walls, and monitoring soil moisture levels.
Examples of Terrace Farming
Terrace farming can be found in different parts of the world:
Asia: The rice terraces of the Philippine Cordilleras and the Yuanyang Rice Terraces in China are famous examples of terrace farming in Asia.
South America: The Inca ruins of Machu Picchu in Peru showcase the impressive terrace farming practices of the ancient Incas.
Africa: In the Ethiopian highlands, terrace farming is practiced to cultivate crops like teff, barley, and wheat.
The Future of Terrace Farming
Terrace farming is not only a sustainable agricultural practice but also a solution to the challenges of food production in mountainous regions. As the world faces issues like climate change and population growth, terrace farming can play a vital role in ensuring food security and preserving the environment.
6. Commercial Farming
Commercial farming is a vital aspect of the global agricultural industry. It is a large-scale farming practice that involves the production of crops and livestock for commercial purposes. Unlike subsistence farming, which focuses on meeting the needs of a particular family or community, commercial farming aims to generate profit by selling agricultural products in the market.
Types of Commercial Farming
Commercial farming can be classified into various types based on the type of crops grown or the method of production. Some common types of commercial farming include:
Arable Farming: This type of farming focuses on the cultivation of crops such as wheat, maize, rice, and barley. Arable farming requires large tracts of land and is often mechanized to maximize productivity.
Pastoral Farming: Pastoral farming involves the rearing of livestock such as cattle, sheep, and goats. It is commonly practiced in areas with abundant grazing land and is often associated with nomadic or semi-nomadic communities.
Horticulture: Horticulture refers to the cultivation of fruits, vegetables, flowers, and ornamental plants. It requires specialized knowledge and techniques to ensure the proper growth and development of these plants.
Poultry Farming: Poultry farming involves the raising of domesticated birds such as chickens, ducks, and turkeys for their meat and eggs. It is a highly specialized form of commercial farming that requires proper housing, feeding, and disease control measures.
Aquaculture: Aquaculture is the farming of fish, crustaceans, and other aquatic organisms. It involves the creation of artificial aquatic environments to facilitate the breeding, rearing, and harvesting of these organisms.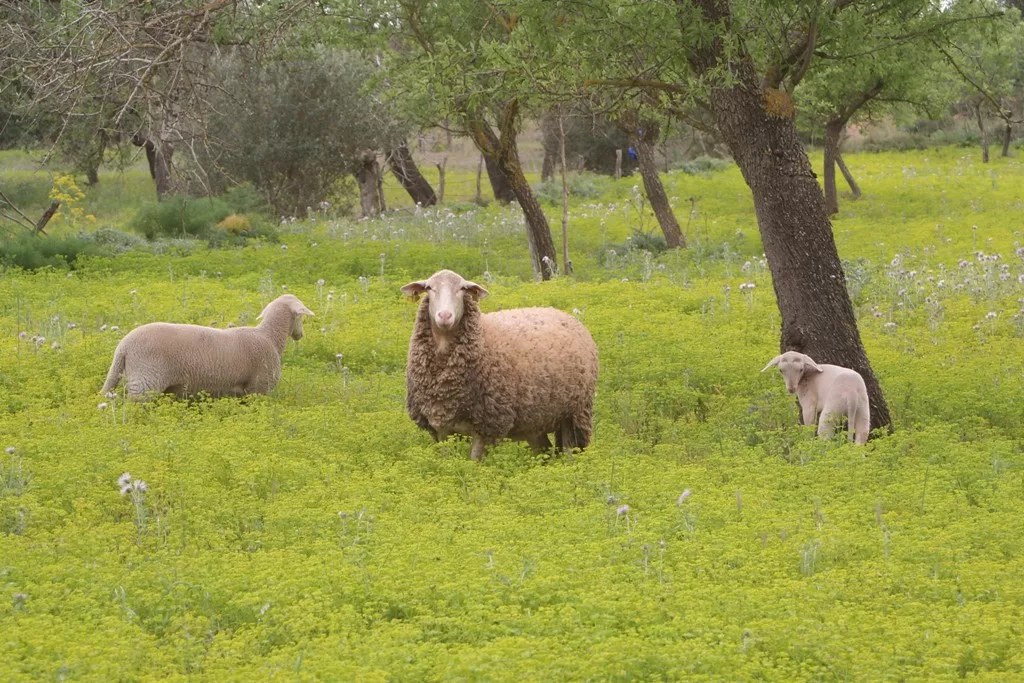 Importance of Commercial Farming
Commercial farming plays a crucial role in meeting the ever-increasing global demand for food and agricultural products. Here are some key reasons why commercial farming is important:
Increased Food Production: Commercial farming practices, such as mechanization and the use of modern agricultural technologies, enable higher crop yields and livestock production. This helps meet the growing food demands of a rapidly expanding global population.
Economic Development: Commercial farming contributes significantly to the economic development of countries. It creates employment opportunities, generates income for farmers, and stimulates investment in related industries such as agro-processing and transport.
Export Opportunities: Commercial farming allows countries to export surplus agricultural products to other nations, thereby earning foreign exchange. This can help improve the balance of trade and strengthen the economy.
Technological Innovation: The commercial farming sector drives technological innovation in agriculture. Farmers and researchers constantly develop new farming techniques, crop varieties, and animal breeds to improve productivity, efficiency, and sustainability.
Challenges and Sustainability
While commercial farming offers numerous benefits, it also faces several challenges. The intensive use of resources such as land, water, and fertilizers can lead to environmental degradation and depletion. Additionally, commercial farming practices can sometimes result in the loss of biodiversity, soil erosion, and water pollution.
To ensure the long-term sustainability of commercial farming, it is essential to adopt sustainable agricultural practices. These include the responsible use of natural resources, the promotion of biodiversity, and the reduction of chemical inputs. Governments, farmers, and other stakeholders must work together to strike a balance between commercial interests and environmental conservation.
In conclusion, commercial farming is a key player in the global agricultural industry. It encompasses various types of farming practices, each with its unique characteristics and challenges. By embracing sustainable farming techniques, commercial farming can continue to meet the world's food demands while minimizing its impact on the environment. As consumers, we can also support commercial farmers by choosing locally produced, sustainable agricultural products whenever possible.
7. Arable Farming
Arable farming is an essential part of modern agriculture that involves the cultivation of crops for food, feed, fiber, and fuel. This practice has been around for centuries and has evolved to meet the growing demands of a rapidly expanding global population.
Arable farming focuses on growing crops on cultivated land, also known as arable land. This type of farming is distinct from livestock farming, which primarily focuses on raising animals for meat, milk, and other animal products. Arable farming plays a crucial role in providing food security, promoting economic growth, and preserving the environment.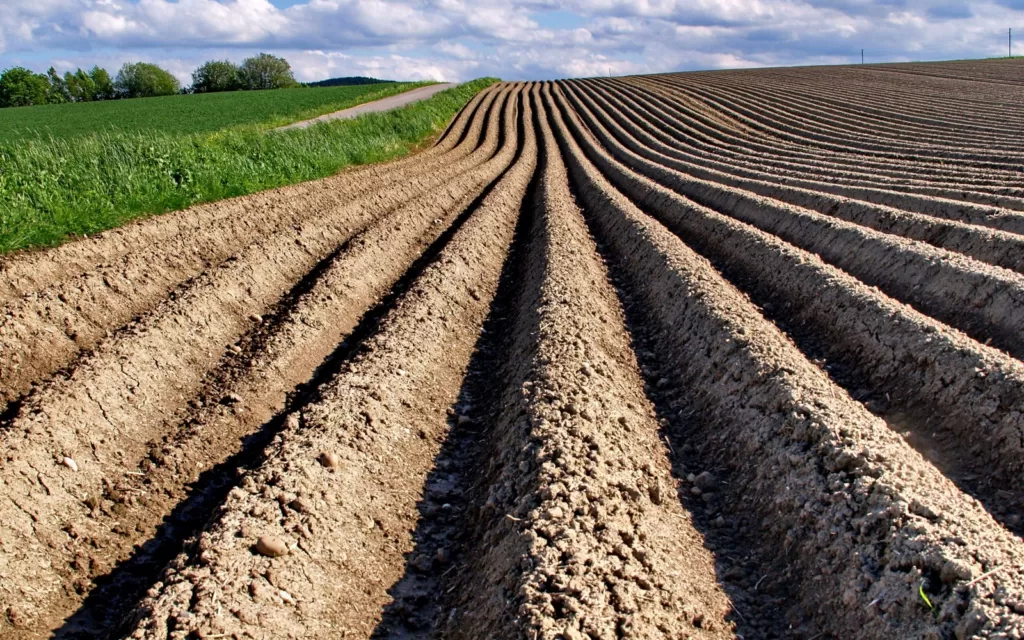 The Benefits of Arable Farming
Arable farming offers several benefits that contribute to sustainable agriculture:
Food Security: Arable farming helps meet the increasing demand for food by producing a variety of crops. From staple grains like wheat and rice to fruits, vegetables, and oilseeds, arable farming provides a diverse range of food options.
Economic Growth: Arable farming is an important economic sector that generates employment opportunities, stimulates rural development, and contributes to the overall GDP of a country. It provides a source of income for farmers, agricultural workers, and agribusinesses.
Environmental Preservation: Sustainable arable farming practices promote soil health, biodiversity, and water conservation. By adopting techniques such as crop rotation, precision farming, and integrated pest management, farmers can reduce the use of synthetic fertilizers and pesticides, minimize soil erosion, and preserve natural resources.
Arable Farming Techniques
Arable farming involves a range of techniques to ensure optimal crop production:
Crop Rotation: This technique involves growing different crops in a sequence on the same piece of land. Crop rotation helps prevent the buildup of pests and diseases, improves soil fertility, and reduces the reliance on chemical inputs.
Precision Farming: Precision farming utilizes advanced technologies such as GPS, remote sensing, and data analytics to enhance crop management. By precisely applying fertilizers, irrigation, and other inputs, farmers can minimize waste and maximize productivity.
Integrated Pest Management: Integrated pest management (IPM) focuses on the use of biological control methods and targeted pesticide application to manage pests effectively. IPM aims to minimize the environmental impact of pest control while maintaining crop yields.
The Future of Arable Farming
Arable farming continues to evolve to meet the challenges of a changing world:
Sustainable Intensification: As global population and urbanization increase, there is a need to produce more food on limited arable land. Sustainable intensification aims to increase crop yields while minimizing environmental impacts through innovative technologies, improved agronomic practices, and efficient resource management.
Climate-Smart Agriculture: Climate change poses significant challenges to arable farming. Climate-smart agriculture focuses on adapting farming systems to climate change, reducing greenhouse gas emissions, and building resilience to extreme weather events.
Agroecology: Agroecology promotes a holistic approach to farming that integrates ecological principles with agricultural practices. It emphasizes biodiversity, soil health, and ecosystem services to create sustainable and resilient farming systems.
Arable farming plays a vital role in feeding the world's population, supporting rural communities, and protecting the environment. By adopting sustainable practices and embracing innovation, arable farmers can continue to meet the challenges of the future and contribute to a more sustainable and food-secure world.
8. Mixed Farming
Mixed farming, also known as mixed-crop-livestock farming, is an agricultural system that combines crop production with raising livestock on the same farm. This approach has been practiced for centuries and is gaining popularity due to its numerous benefits in terms of sustainability, economic viability, and food security.
The Basics of Mixed Farming
In a mixed farming system, farmers cultivate crops such as grains, vegetables, and fruits alongside raising animals like cattle, sheep, or poultry. The crops and livestock are interdependent, as they contribute to each other's success and provide a diverse range of products.
One of the key principles of mixed farming is crop rotation. Farmers strategically plan the rotation of different crops on their fields to maximize soil fertility and prevent the buildup of pests and diseases. For example, a rotation of legumes, such as soybeans or lentils, with cereal crops like wheat or corn, helps replenish nitrogen in the soil and reduces the need for synthetic fertilizers.
Another important aspect of mixed farming is the integration of livestock. Animals play a crucial role in recycling nutrients and organic matter back into the soil. For instance, the manure produced by livestock serves as a natural fertilizer, enriching the soil with essential nutrients and improving its structure.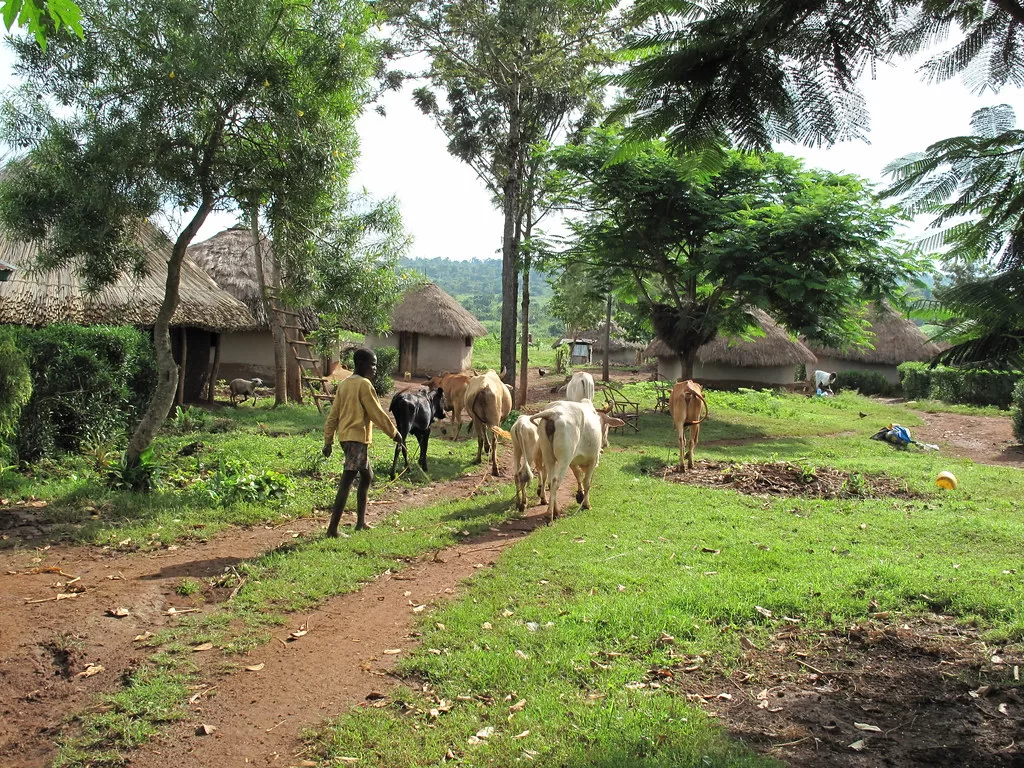 Advantages of Mixed Farming
Mixed farming offers several advantages over conventional mono-cropping or specialized livestock farming:
Sustainability: By diversifying their production, mixed farmers reduce the risks associated with relying on a single crop or livestock species. This helps them adapt to changing climatic conditions and reduces their vulnerability to market fluctuations.
Improved soil health: Crop rotation and the integration of livestock contribute to enhanced soil fertility, reduced erosion, and increased water-holding capacity. This results in higher crop yields and better long-term productivity.
Economic stability: Mixed farming provides farmers with multiple income streams. They can sell their crops and livestock products directly to consumers or through various market channels, reducing their dependence on single commodity prices.
Food security: By combining crop production with livestock rearing, mixed farming can provide a diverse range of nutritious food products. This contributes to food security at both the household and community levels.
Challenges and Considerations
While mixed farming offers numerous benefits, it also poses certain challenges that farmers need to address:
Knowledge and skills: Implementing a successful mixed farming system requires adequate knowledge and skills in both crop and livestock management. Farmers need to continuously learn and adapt to new practices and technologies.
Infrastructure and resources: Mixed farming often requires additional infrastructure, such as barns, fencing, and equipment for both crop and livestock production. Farmers need access to resources like land, water, and capital to establish and maintain their operations.
Market demand: Farmers need to assess market demand and ensure that their mixed farming products are marketable. This may involve finding niche markets or establishing direct relationships with consumers.
Mixed farming is a sustainable and holistic approach to agriculture that combines the benefits of crop production and livestock rearing. It offers numerous advantages in terms of sustainability, soil health, economic stability, and food security. While there are challenges to overcome, the potential benefits make mixed farming an attractive option for farmers looking to diversify their production and build resilient farming systems.
Conclusion
These cultivation techniques play a crucial role in ensuring food security, economic development, and environmental sustainability. While each technique has its unique characteristics, they all contribute to the overall growth of the agricultural sector. Farmers around the world continue to adapt and innovate these techniques to meet the ever-changing demands of the global population.