Real estate concerns more than just a house's monetary value.
The way a home looks from the street may create either a positive or negative impression of the inside world. As shallow as it may be, beautiful things naturally attract humans. It's in our nature to gravitate towards homes having a well-trimmed lawn, eye-catching water features, and colorful trees.
Here's a fun fact. According to research, a higher curb appeal may increase a property's value by approximately 15 percent or more.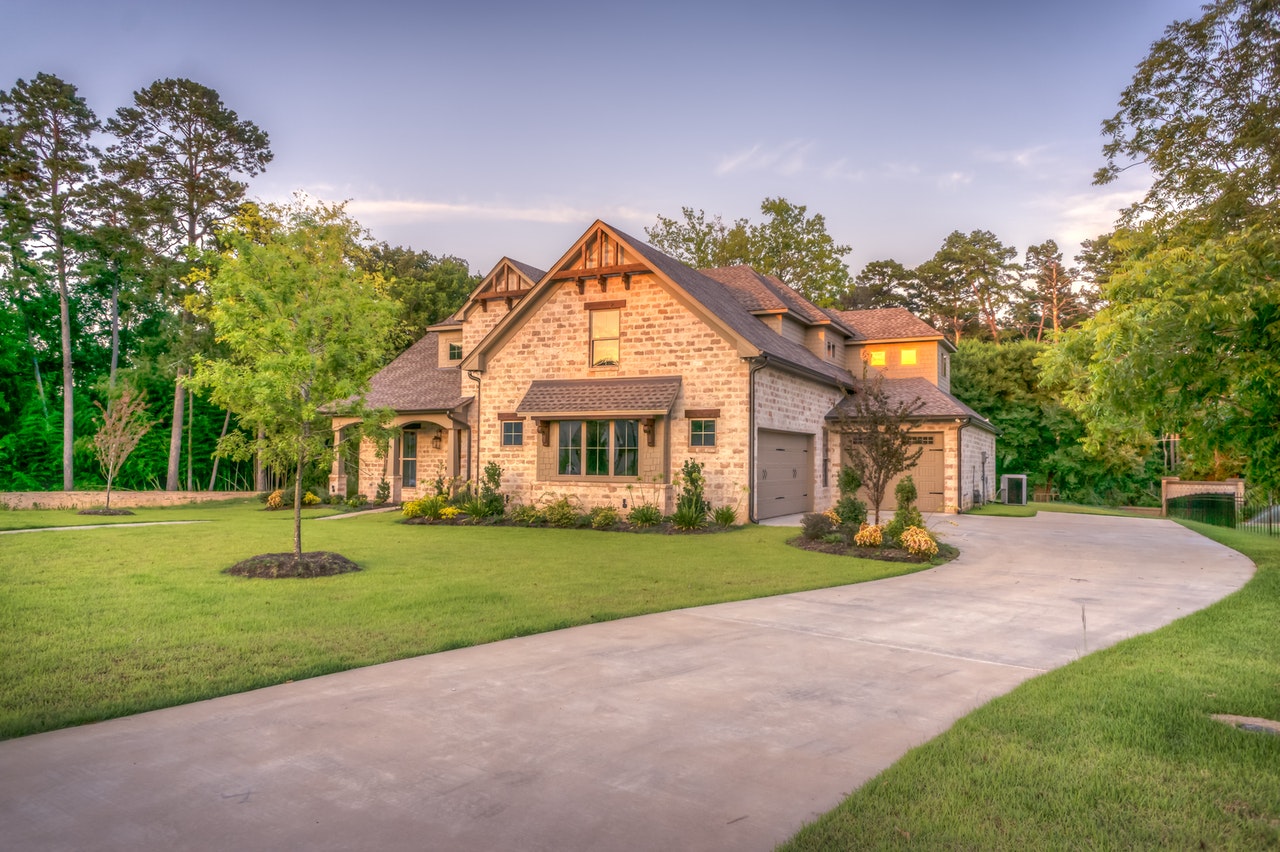 Therefore, it's always worth considering how potential home visitors and buyers perceive your home, both in aesthetic and net value terms.
Why You Should Focus on Improving Curb Appeal
Are you trying to figure out how to improve your home's net value? Look no further than its curb appeal. Working on your home's curb appeal and landscaping might be the most convenient way to accomplish this goal.
Plus, landscaping isn't heavy on your pocket and requires relatively less commitment than your usual home improvement DIYs. Regardless of your plans to sell your home, investing in a landscape upgrade can significantly build up your home's personality.
Below, we've listed some amazing landscape improvement tips to increase your home's value.
1. Trim and Maintain Regularly
If you let your shrubbery, plants, and trees grow a little wild, it can lead to restricted walkways and blocked windows. Sometimes it can even limit your house's street view.
Overgrown trees and shrubbery can make even the most well-lit place seem dark and dull by blocking the light that enters into space. Further, it lets all your gorgeous new architectural additions go unnoticed.
Hence, it is best to trim your bushes and maintain your trees regularly, so they don't seem neglected to potential visitors. In case you're struggling with all the maintenance by yourself, consider looking for a professional who can provide you with the best services.
Perhaps, if you're a resident of Austin, then you can search for these professionals through various search engines by simply typing keywords like 'tree removal Austin TX,' 'Professional Tree Trimmers Austin,' etc.
2. Keep Your Landscape In Line With Your Home's Architecture
When investing in fancy additions to your home's landscaping, be careful about spending on something that doesn't suit the rest of your home's feel or style. Unseemly and out-of-place landscaping can reduce your return on investment.
So, it's ideal to invest in additions that fit and uplift your home's current features. For instance, a simple porch swing will complement a ranch home much better than a modern water fountain or pond.
Besides matching with your property's architecture, your landscaping needs to align with the neighborhood too.
3. Keep It Balanced
When considering landscaping improvements, the climate and season of your region play a crucial role. For instance, planting spring flowers might not be the wisest choice for a home that doesn't get its fair share of warm seasons.
Hence, it would help if you combined a range of plants, trees, and flowers into your landscape. You may choose blossom flowers for the hotter seasons and shrubs or hardy evergreens for the colder ones.
Sure, flowers are the most attractive of the bunch. Still, buyers generally focus on diverse greenery that helps the house look appealing throughout the year.
4. Go For Landscaping Options That Offer Privacy
Before you finalize your landscape design, ensure that your preferred style remains harmonious with your home's architecture and complements its existing elements.
The key here is to pay equal attention to functionality and aesthetics. To add a little privacy to your yard, opt for features like hedges and shrubs that conceal and beautify your home simultaneously.
---
Read Also:
---
5. Try Using Lighting
For homeowners that like to stand out and take things to another level, adding lighting to the home's exterior can be a rewarding option. Although there are several ways to go about outdoor lighting, local housing laws, affordability, and personal preferences will guide your ultimate decision.
Based on your budget, you can select various lighting options, including hard-wired lighting, solar-powered accent lights, and LED lights.
Accent lighting fixtures can light up pathways and emphasize particular landscape elements. They're affordable and are great to highlight your landscape's unique personality. Moreover, a bright yard can also ward off any potential security threats to your property.
6. Pop In Some Paint
No other addition compares to the wonders that a fresh coat of paint can do to your house's overall look. You can choose to play safe and go for neutral shades such as beige, grey, or crème.
Perhaps if you wish to have a bold edge over the other houses in your locality, then you can go all out with a crimson or navy. The secret is not getting ahead of yourself.
You don't necessarily have to introduce a new color or paint your entire house; that might not be too affordable. Even freshening up your current paint job, painting your front door, and updating the wood finishes can also boost curb appeal.
7. Work on Pathways
The look and condition of walkways can majorly affect a visitor's perception of the whole property. For instance, if the entry pathway is unclean or cracked, buyers might already start judging your home before they've properly checked it out.
To reemphasize, focus on first impressions. You can easily uplift your home's exterior through rerouting and resurfacing your walkways. Though not compulsory, you can go the extra mile and add a stone pavement or brick lining to your walkways. These additions can provide a more sophisticated feel to your home's appearance.
Moreover, you can also add some plantings alongside your main pathways. However, you must acquire them in the right size, so they don't block your home's street view or the path itself.
8. Plant Some Greenery
Despite their differences, urban and rural dwellers share a common admiration for nature, especially trees. Planting more trees in your yard is the surest way to increase your property's value.
Among their countless benefits, trees can provide homeowners with seasonal produce and free shelter. It's a well-known fact that trees play a key role in releasing oxygen and purifying the atmosphere.
Additionally, they are beneficial to humans' mental well-being as they create more wholesome and serene surroundings.
In Short
Figuring out how to add value to a property can be one of the most perplexing issues for homeowners. Surprisingly, it doesn't take much to elevate your house's exterior from bottom-tier to top-tier, just a few landscape improvements.
This article went over such landscape improvement tips, including adding lighting, fresh paint, planting trees, and regular maintenance. By implementing said tips, you can give your home an attractive transformation and get the satisfaction of contributing to increasing its value and curb appeal.