When it comes to modern agriculture and farming, you cannot think about completing the heavy tasks in the field such as tillage, plowing, and planting without a tractor.
With the increased demand for crops and other agricultural final products, the conventional farming method is not enough to cope with this demand.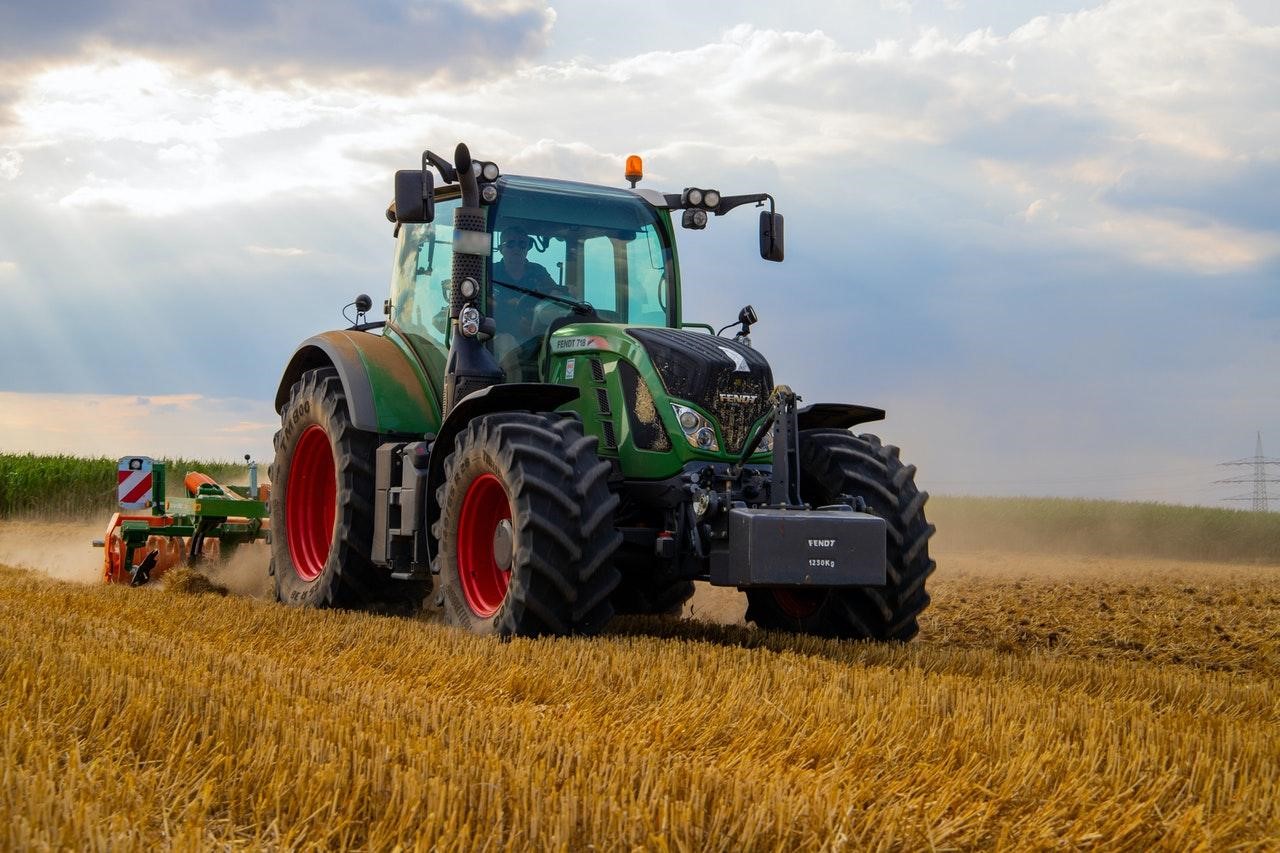 Many tasks such as landscape maintenance, routine lawn care, and spreading fertilizers in a large field need modern agriculture variants and farming machines along with human resources.
Many farmers who have a relatively small crop field don't believe in spending their money on buying a tractor for their farm.
Still, with this one-time investment, you can save up money for the future as it will benefit the production of the crops and save the labor cost.
Still unconvinced? Don't worry, here we have gathered some significant benefits of using a tractor for modern agriculture and farming.
Multifunctional
Unlike many heavy types of machinery, tractors can efficiently perform a wide range of operations on and off the field.
From heavy farming tasks to minor gardening jobs, a tractor can easily do both of these work.
You can also attach additional equipment in the back or front of the tractor. The ability to add backhoes or front loaders makes it a versatile machine that can work efficiently on and off the field.
You can attach many farming equipment at the back. Front-loaders can help you carry heavy materials such as fertilizers from one place to another.
You can list the task that you want to accomplish every day in the field with your tractor. Then buy the best-suited tractor for your agriculture and farming tasks accordingly.
If you are unsure of which tractor or model will be best for your fieldwork, check out Ford 3000, one of the most popular tractors among the farmers.
Durability
Tractors are heavy types of machinery that are meant to work on a wide range of fields from plain agricultural lands to rough terrains.
And as tractors are used heavily in the farms every day by the farmers, tractor manufacturers ensure that every part of this heavy machinery is made up of durable material.
The engines in these tractors are made to generate a massive amount of force and are long-lasting to accomplish heavy tasks efficiently.
---
Read Also:
---
Increase Productivity
There is no doubt that the tractor's main benefit is to increase the productivity of your cultivating crops in the field.
But how? First and foremost, it is time-efficient. Heavy farming tasks, which may take up to two or three days with five to ten labors, can be done single-handedly in a couple of hours by using tractors.
Also, it ensures precision in the job, and its versatility gives you a wide range of operations to be done at the same time.
Wide Ranges of Tractors
Do you want to buy a compact size tractor for your garden or maybe you are looking for a heavy load agriculture tractor for your crop fields?
Then you can always choose from the wide range of mini, medium size, advanced, four-wheel drive, and many more tractor options according to your requirements.
On top of that, you also get the options in horsepower with a range of 15 horsepower to 120 horsepower engine.
For Transporting the Goods
Farming needs a load of heavy farming equipment as well as tons of other materials to be bought and then transported from the store to your farm.
It is not a surprise that transportation of these materials may burn a hole in your pocket, especially if you live in a far land!
But having a tractor of your own can save you from this unnecessary expense of transportation.
Just attach a front loader to your tractor, and you can quickly move tons of fertilizers, woods, seeds, etc., from the stores which are miles away from your field.
Also, you can take your crop to the market to sell without paying transportation charges for the same.
In the present-day scenario, the amount of yield is as valuable as the quality of your yield.
Thus incorporating versatile and highly efficient machinery such as tractors in agriculture and farming will help to increase productivity on the field.
It will also offer you more income in less period as compared to the conventional methods of farming.
Once you buy a suitable tractor to fulfill all your requirements on the field, you will befriend this utility farming equipment as your coworker to complete all the heavy tasks on your crop fields.