The real estate landscape is evolving, and alongside it, the criteria for successful investments are changing. In recent years, sustainability and Environmental, Social, and Governance (ESG) factors have emerged as significant drivers in the multifamily real estate sector.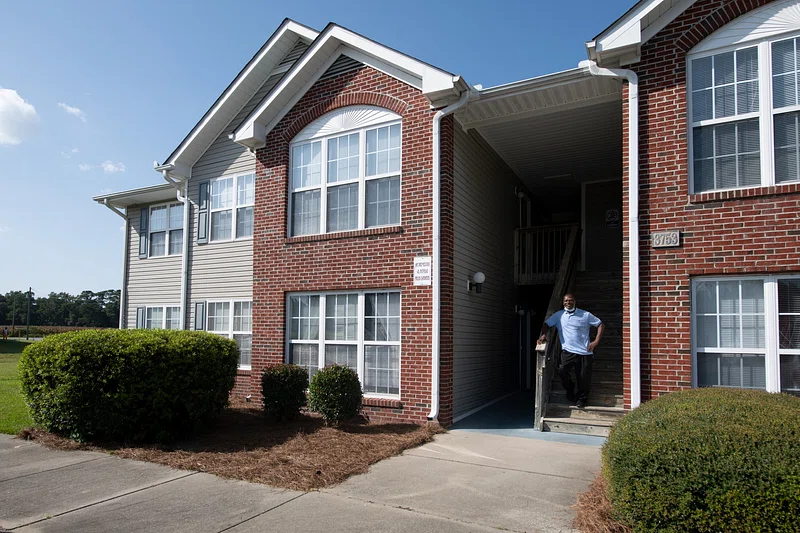 In this blog post, we will explore the growing importance of sustainability and ESG considerations in multifamily real estate investments, shedding light on how they are shaping the industry and influencing investment decisions.
Sustainable Multifamily Real Estate: A Paradigm Shift
Sustainability in real estate is no longer just a buzzword; it's a fundamental shift in how investors and developers approach multifamily properties.
The Green Building Revolution
Green building certifications such as LEED (Leadership in Energy and Environmental Design) and ENERGY STAR are becoming the gold standard for multifamily properties.
These certifications signify a commitment to resource efficiency, reduced environmental impact, and healthier living spaces, all of which are attractive to both tenants and investors.
Cost Savings Through Efficiency
Sustainability isn't just about saving the planet; it's also about saving money. Energy-efficient buildings can significantly reduce operating costs, making them financially attractive to investors.
Lower utility bills and reduced maintenance expenses are compelling reasons to invest in sustainable multifamily properties.
ESG: The Heart of Multifamily Investments
Environmental, Social, and Governance (ESG) factors are increasingly influencing real estate investment decisions, and the multifamily sector is no exception.
Environmental Responsibility
Investors are scrutinizing a property's environmental impact. Energy-efficient appliances, renewable energy sources, and sustainable landscaping are essential components that contribute to a property's ESG profile. Investors are more inclined to support projects that align with their environmental values.
---
Read Also:
---
Social Impact
ESG considerations extend to the social dimension of multifamily investments. Properties that prioritize community well-being through features like access to public transportation, proximity to healthcare facilities, and recreational spaces are more likely to attract long-term, responsible tenants.
Governance and Transparency
Transparent governance practices and ethical property management are crucial for building investor trust. Companies that prioritize governance and adhere to ethical standards are better positioned to attract capital for their multifamily projects.
Tenant Expectations and Demand
Sustainability and ESG considerations are not only driving investment decisions but also shaping tenant preferences.
Tenant Awareness
Today's tenants are more environmentally conscious than ever before. They actively seek out properties that align with their values, making sustainable multifamily developments a market necessity.
Health and Well-Being
COVID-19 has heightened awareness of indoor air quality and sanitation. Multifamily properties with features like advanced ventilation systems, touchless entry, and antimicrobial finishes are gaining favor among tenants concerned about their health and safety.
Community Engagement
Properties that foster a sense of community and social responsibility are in high demand. Investments in communal areas, like green spaces, community gardens, and shared amenities, can enhance tenant satisfaction and long-term retention.
Investment Performance and Risk Mitigation
Beyond the ethical and tenant-driven reasons, sustainability and ESG are also impacting the financial performance of multifamily real estate investments.
Attracting Capital
Investors are increasingly looking for sustainable investment opportunities that align with their values. Multifamily projects with strong sustainability and ESG credentials have a competitive edge in attracting capital from socially responsible investors and funds.
Long-Term Resilience
Climate change and environmental risks are tangible threats to real estate investments. Sustainable properties are often more resilient in the face of extreme weather events and changing environmental regulations, reducing investment risk over the long term.
Regulatory Considerations
Municipalities are tightening regulations related to energy efficiency and environmental impact. Investing in sustainable multifamily properties ensures compliance with existing and future regulations, safeguarding investments from potential penalties and retrofitting costs.
The Evolution of Sustainability Metrics
To truly understand the rising importance of sustainability and ESG in multifamily real estate investments, it's essential to consider how sustainability metrics have evolved and matured.
Standardized Reporting
In recent years, standardized reporting frameworks such as the Global Reporting Initiative (GRI) and the Sustainability Accounting Standards Board (SASB) have gained prominence.
These frameworks enable multifamily property developers and operators to measure, report, and communicate their sustainability and ESG performance in a consistent and comparable manner. This standardization not only enhances transparency but also allows investors to make more informed decisions.
Third-Party Certification
Third-party certification programs like BREEAM (Building Research Establishment Environmental Assessment Method) and the Green Globes certification provide objective assessments of a property's environmental and sustainability performance. Investors and tenants often rely on these certifications as independent validations of a property's sustainable features.
Beyond the Bottom Line: Non-Financial Benefits
While the financial benefits of sustainable multifamily real estate investments are substantial, there are also non-financial advantages that shouldn't be overlooked.
Enhanced Reputation
Investing in sustainability and ESG initiatives can enhance a developer's or operator's reputation within the industry and among tenants. A positive reputation can lead to better tenant relationships, increased demand, and more favorable financing terms.
Regulatory Compliance
Sustainable properties are more likely to meet and exceed regulatory requirements, reducing the risk of costly legal and compliance issues. This proactive approach to regulatory compliance can save both time and money in the long run.
Employee Engagement
For property management companies, a commitment to sustainability can boost employee morale and attract top talent. Many professionals want to work for organizations that share their values, including environmental and social responsibility.
The Global Perspective
The rising importance of sustainability and ESG in multifamily real estate investments is not limited to any one region. It's a global phenomenon that transcends borders.
International Investment
Investors from around the world are seeking sustainable real estate opportunities. Multifamily properties that align with global sustainability standards are more likely to attract international capital, diversifying the investor base and potentially increasing property valuations.
Climate Resilience
As climate change becomes a pressing global issue, multifamily properties in sustainable, climate-resilient locations are gaining favor. Investors are increasingly factoring in the potential risks associated with extreme weather events and are looking for properties that are well-prepared to withstand them.
The Path Forward
The multifamily real estate sector is at a crossroads, where sustainability and ESG considerations are not just trends but integral components of success. Investors, developers, and operators who embrace these principles are poised to thrive in a changing real estate landscape.
By integrating sustainability and ESG factors into every phase of multifamily real estate investments, from development and construction to management and maintenance, stakeholders can not only achieve financial returns but also contribute positively to society and the environment.
As the demand for sustainable multifamily properties continues to grow, those who lead the way in sustainability and ESG will find themselves at the forefront of a more responsible, resilient, and prosperous future for the multifamily real estate industry.
Conclusion: A Sustainable Future for Multifamily Real Estate
Sustainability and ESG considerations are no longer on the fringes of multifamily real estate investments; they are at the heart of the industry's future.
Investors, developers, and tenants are all driving the demand for properties that prioritize environmental responsibility, social impact, and governance transparency.
As the multifamily real estate sector continues to evolve, those who embrace sustainability and ESG factors will not only contribute to a more sustainable future but also position themselves for long-term success in an increasingly competitive market.
Multifamily properties that balance profitability with environmental and social responsibility will likely stand out as the top choices for investors seeking both financial returns and positive societal impact.
In this new era of real estate investing, sustainability, and ESG are not just trends; they are the foundation of a brighter, more responsible future.