Your home isn't just a dwelling but also an investment for those planning to resell it. Homeowners leaning to this possibility must ensure that the home's interior and exterior are receiving good care.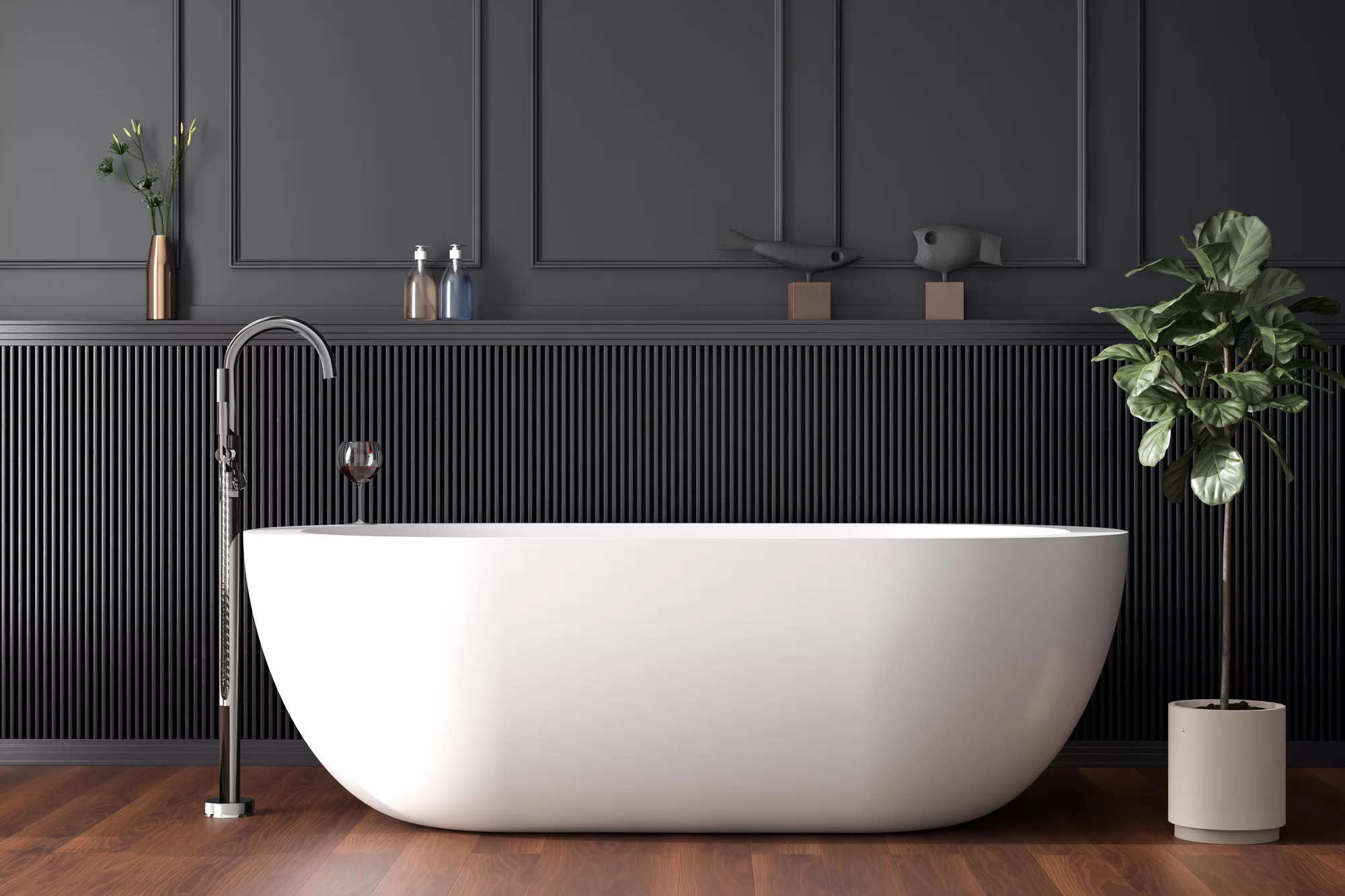 That includes the bathtub in your bathroom. Those particularly looking for homes with a bathtub are your target buyers, which is why your bathtub and the value of your home will benefit from proper refinishing.
This post will discuss how getting your old bathtub the desired treatment will make it attractive to buyers. Read on.
Repairs Surface Damage
A higher resale value is possible if you give your buyer what they want. Aesthetics is a deal breaker for buyers, and they'll likely ask for a lower price if they eventually spend money to improve the appearance of your old bathtub.
Making a good impression means contacting a bathtub reglazing specialist if your bathtub has stubborn stains and scratches. Refinishing your bathtub is an affordable way to improve the bathtub aesthetics instead of shelling out more money to buy a new one.
There are many bathtubs, and the price will depend on your desired replacement. Bathtub prices can range from USD$200 to USD$13,000. Yet calling for a specialist to do the reglazing only costs a fraction of a new bathtub.
Sometimes, you don't need a replacement when proper refinishing can fix the problem. If your bathroom shows signs that it needs refinishing, it's best to call for professional assistance.
---
Read Also:
---
Improving The Bathtub Area
The bathtub is one of many fixtures that must receive attention. The surrounding bathroom surface tiles at the bottom may need replacement if there are cracks and other damage, too, such as chipping. Bathtub specialists will perform corrective solutions to restore the discoloration of the tiles.
And improving the surrounding tile of the bathtub is part of a vital process that can improve the home's resale value. It wouldn't make sense if the bathtub alone received reglazing while the surrounding area needs improvement.
Calling a specialist will help you make informed decisions as they'll tell you what needs replacement or fixing.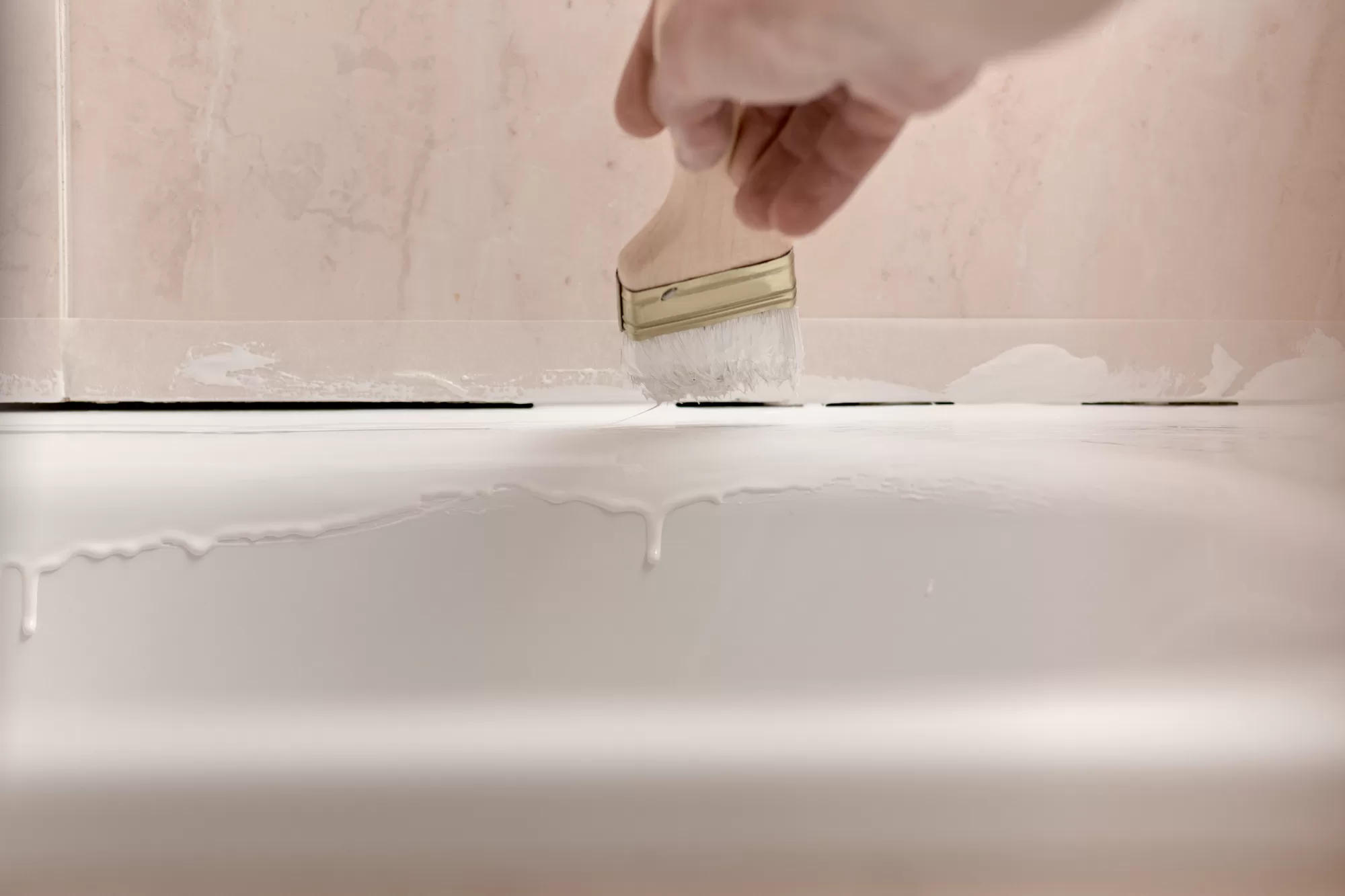 Health Protection Against Lead
If you have an older bathtub, refinishing is what you need to improve its appearance and prevent dangerous exposure to lead. Cast iron and steel bathtubs are often coated with lead-containing porcelain and enamel layers.
Some of the dangers of lead exposure in children can lead to convulsions due to lead attacks on the brain and nervous system.
Refinishing your bathtub allows specialists to coat it with a safe and protective layer to prevent lead from leaking. Plus, professional refinishing protects the future owners' health and keeps the value of your home.
Giving Your Bathtub New Colors
Many homeowners are unaware that they can change the color of their bathtubs through refinishing. Some bathtubs have outdated colors or colors that the homeowner generally doesn't like.
If your bathtub is all white and you feel you need to revamp its look to complement the rest of the bathroom, your bathtub specialist can help you solve the problem.
Refinishing can help your bathtub obtain sparkle in a new shade. If the original colors are fading, you can ask your bathtub specialist to restore its finish. Holding off calling for professional service is detrimental because it can give the buyers a better impression.
Untreated bathtubs can show signs of problematic plumbing pipes. Homebuyers will likely stay away from a home that'll have them paying handsomely for an unpleasant bathtub.
When buyers perceive the worst-case scenario, they'll ask you to lower the price or make the necessary instructions to fix your bathtub anyway. Refinishing your bathtub may allow you to keep the original pricing on the house.
It Saves Resources
An unsightly bathtub can give you the impression that you might need complete remodeling. Yet a professional will tell you that you only need to improve the look of your bathtub if it looks old and has many scratches.
Remodeling can take weeks and expenses that you can't afford. If you're a DIY person, do realize that the specialist better handles the refinishing. They have the knowledge and the tools to help restore your bathtub.
If you do it yourself, you might make a costly mistake trying to repair it yourself. A professional will help complete the project promptly, and the expense will be worth it.
The bathtub can be the focal point of your bathroom, but it's impossible when it looks old and damaged. You can stage your home to make it the center of attention by calling for a bathtub specialist to help improve your bathtub look.
Takeaway
Bathtub refinishing can improve your home value because it can help restore the original look of the bathtub that homebuyers may like. Refinishing can help repair scratches and other damage, including broken and discolored tiles.
And the process helps prevent lead from leaking from dangerous topical glazes of steel bathtubs. It protects the health of the inhabitants and future new owners.
Lastly, refinishing is more affordable than replacing your bathtub, and it saves time and money as you don't need to remodel the entire bathroom.